Philly Fashion Week, XPoNential Music Fest, Opera Philadelphia O23, and Montco Jazz Fest in this week's 'Things To Do'
Sept. 21 - 24: Philly Fashion Week in Philly, XPoNential Music Fest in N.J., and Bill Bellamy in Delaware are among the weekend's highlights.
Listen
5:30
While the forecast is threatening to rain on the Puerto Rican Day Parade, as of now, it's still scheduled to happen on the Benjamin Franklin Parkway Saturday. WXPN's big event, the XPoNential Music Festival, brings three days of music to Camden's Wiggins Park, while Philly Fashion Week brings fabulousness to Center City. The weather may belie the title this weekend, but the creators of "It's Always Sunny in Philadelphia" are in town to host their "Always Sunny" podcast in front of their fervent fanbase.
Note: All outdoor events are subject to change or cancellation due to inclement weather.
New Jersey | Delaware | Special Events | Food & Drink | Arts & Culture | Music
---
New Jersey
XPoNential Music Festival
Where: Wiggins Park,  2 Riverside Dr., Camden, N.J.
When: Friday, Sept. 22 – Sunday, Sept. 24
How much: $10 – $216 (kid's, one-day and three-day passes available)
XPoNential Music Festival, South Jersey's annual major music fest hosted by WXPN, is back this weekend. Margo Price, Nik Greeley & The Operators, Bruce Hornsby & the Noisemakers, and Philadelphia's own Low Cut Connie play over three days beginning Friday. XPN member passes include artist meet-and-greets.
---
Delaware
Meet and Greet Lunch with Bill Bellamy
Where: Wilmington Public Library, The Commons, 10 E. 10th St. 
When: Friday, Sept. 22, noon
How much: Free
Bill Bellamy has achieved career longevity by pivoting from actor to comedian to comedy competition host on TV One's "Bill Bellamy's Who's Got Jokes." He appears at the Wilmington Public Library for a special lunch supporting his new book "Top Billin': Stories of Laughter, Lessons and Triumph." 
---
Special Events
Halloween Nights
Where: Eastern State Penitentiary, 2027 Fairmount Ave.  
When: Friday, Sept. 22 – Saturday, Nov. 11
How much: $39 and up
As if a long-dormant jail isn't scary enough, Eastern State Penitentiary is hosting Halloween Nights at their Fairmont location, with five haunted houses, themed bars, and live performances in their interactive Halloween-themed installation. With names like Delirium, Machine Shop, and The Crypt, the haunted houses should live up to their billing.   If things get too intense, pull up to the VIP-only speakeasy at Al Capone's cell for a live performance from the "undead."
The Always Sunny Podcast Live
The stars and creators of "It's Always Sunny in Philadelphia" are also the stars and creators of the "Always Sunny" podcast. Rob McElhenney, Charlie Day, and Glenn Howerton return to the city that inspired their show for a special live podcast at the Mann. They'll regale the audience with stories about their 20-year run, childhoods, and anything else they can mine for comedic purposes. "Sunny" writer Megan Ganz hosts.
Philadelphia Fall Arts Fest
Where: Kimmel Center, 300 S. Broad St.
When: Saturday, Sept. 23, 11 a.m. – 3 p.m.
How much: Free
The Kimmel Cultural Campus' annual Fall Arts Fest is an introduction to its performing arts season, with more than a dozen cultural organizations in attendance. They'll provide a preview of their upcoming shows, including dance lessons from the Philadelphia Ballet, a piano tour, and concert. There's also the chance to buy $25 tickets to upcoming shows. The Philadelphia Orchestra's performance is sold out, but stand-by tickets are available.
New Hope Arts & Crafts Festival – canceled
The 29th annual New Hope Arts & Crafts Festival has been canceled.
Philly Fashion Week
Where: Multiple venues
When: Through Sept. 24
How much: Various prices
It's time to strike a pose for Philly Fashion Week, which started Wednesday. The week, held throughout Center City, includes a student design competition, Friday's Avant Garde Ball, the Luv'n My Curves plus-size fashion show on Saturday, and Sunday's  Lux Streetwear runway show. If you can't make it, you can still support local designers. 
St. James Philadelphia Polo Classic – canceled
As of 11:30 a.m. Thursday, the Philadelphia Polo Classic has been canceled.
Festival O23
Where: Multiple venues
When: Thursday, Sept. 21 – Sunday, Oct. 1
How much: Various prices
Opera Philadelphia's annual O23 festival brings 33 performances to six stages over 11 days, along with panels and film screenings. Highlights include "Unholy Wars," by Lebanese American tenor Karim Sulayman, The Bearded Ladies Cabaret's "Late Night Snacks," and the psychological drama "10 Days in a Madhouse," composed by Rene Orth with librettist Hannah Moscovitch.
Arts Montco Week & Jazz Fest
Where: Multiple venues
When: Through Sunday, Oct. 1
How much: Varied prices
The third annual Arts Montco Week & Jazz Fest showcases the region's arts and cultural institutions. It incorporates the Montco Jazz Fest, which runs through Sunday with ticketed performances throughout the area, as well as free shows at the King of Prussia Mall. Other highlights include "The Princess Bride: An Inconceivable Evening with Cary Elwes" at the Keswick Theater, a Rhiannon Giddens concert, also at the Keswick, and the Souderton Art Jam, which brings artists together from all over the East Coast. You can find a full list of events here.
The Puerto Rican Day Parade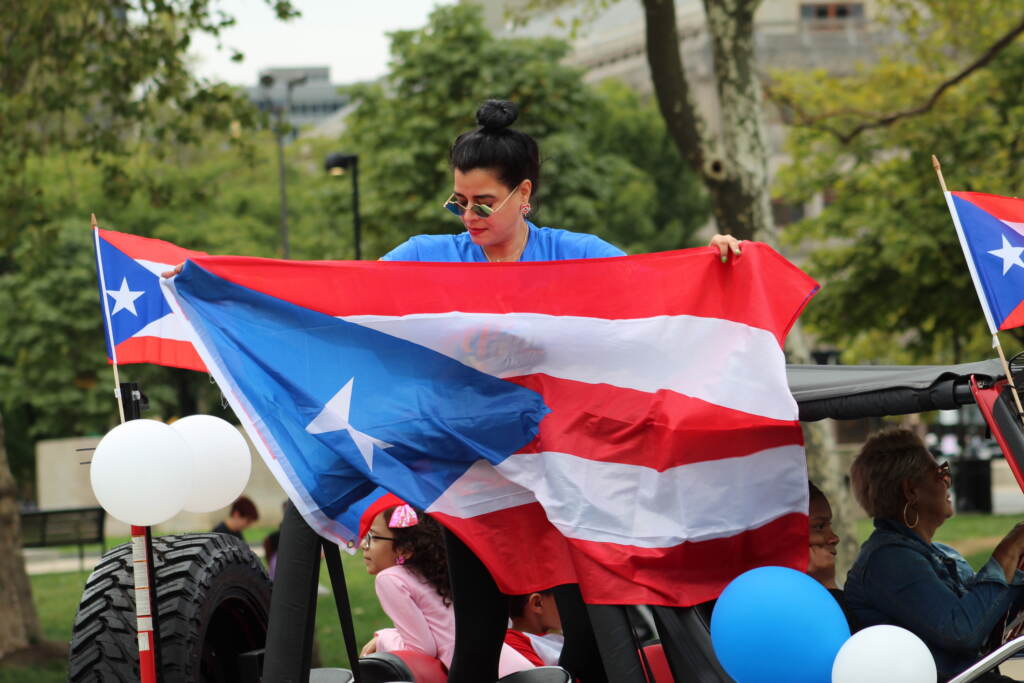 It's Hispanic Heritage Month and Latin-American culture is being celebrated in multiple ways around the region. On Sunday, the annual Puerto Rican Day Parade, organized by El Concilio, brings an estimated 5,000 attendees to the Parkway. If you can't make it out, the parade will also be telecast live on 6ABC. The 2023 theme is "Celebrating Latin Culture in the Heart of the City."
---
Food and Drink
Fishtown FeastivALE
When: Saturday, Sept. 23
How much: Free, pay as you go
Frankford Avenue is the place for food, fun, and community at the Fishtown FeastivALE —  the newly renamed food fest that runs through the heart of the neighborhood. Brews and the pretzels, burgers, and briskets to accompany them, along with live DJs, a dunk tank, and popular carnival games, should make for a bustling, buzzy time.
---
Arts & Culture
The Women's Film Festival
A chance conversation between two women in a West Philly bathroom sounds like the beginning of a pulp fiction move. And it did have a cinematic end for Phuong Nguyen and Layne Marie Williams, the co-founders of The Women's Film Festival. That discussion was the genesis of the fest, dedicated to female and non-binary filmmakers. This year's slate includes over 100 films, panels, and workshops.
Bonez
Where: People's Light, 39 Conestoga Rd., Malvern, Pa.
When: Friday, Sept. 22 – Sunday, Oct. 15
How much: Pricing varies depending on night, section
When four Black men sit down to a game of dominoes, colloquially known as "bonez," they're not expecting life-changing results. But a casual get-together soon turns serious as secrets and vulnerabilities are revealed in the new play "Bonez."  Playwright Stephen H. Broadnax III mined similar emotional territory in his play "Bayard Rustin Inside Ashland," which also played at People's Light.
Uncle Bobbie's X Leslie Jones Book Tour
Where: Greene St. Friends School, 20 W. Armat St.
When: Friday, Sept. 22, 7 p.m.
How much: $32, ticket price includes signed copy of the book
Comedian, actress, and "Saturday Night Live" alum Leslie Jones' new memoir "Leslie F*cking Jones" was released this week.  In the book, she covers childhood trauma, including her challenging relationship with her father, struggles to get her footing in comedy, and her brother's passing. She'll talk about it all at her Philadelphia book tour stop hosted by Uncle Bobbie's Bookstore. 
The Book Club Play
When Ana's beloved book club becomes the focus of a documentary, things change unexpectedly. In The Book Club Play,  a new member and the revelations that come with several bottles of wine while cameras are rolling make for comedy gold.
Menopause The Musical 2
Too hot for you? If you're in menopause, the answer is indisputably yes and then some. Those changes and how women contend with them are at the heart of "Menopause the Musical 2," which checks into the Bucks County Playhouse this week. Sail with the ladies to music from the '70s, '80s, and '90s as the women take the party to the high seas.
---
Music
Fantasia with Joe
Where: Mann Center, 5201 Parkside Ave. 
When: Sunday, Sept. 24, 7:30 p.m.
How much: $20 and up
"American Idol" winner turned Fantasia into a mononymous star and Grammy winner. Her tour heads to the Mann on Sunday, before the release of "The Color Purple" movie musical reboot due on Christmas Day. She'll be with crooner Joe Thomas, who also goes by just his first name. His big hit '90s hit, "I Wanna Know" remains a staple on lover's playlists.
Macklemore
Macklemore is a decade past his "Thrift Shop" success with Ryan Lewis. He and his former partner also parted ways in 2020. But he's moved on with a new album, "Ben," and a new single, "No Bad Days," and its remix with Armani White. His current tour heads to the Met Philadelphia on Saturday.
Keke Palmer: The Big Boss Tour
Keke Palmer is best known as an actress, but she's also got singing chops. In May she released a 41-minute autobiographical film called "Big Boss" with a 10-song soundtrack of the same name produced by Grammy-winner Tricky Stewart. Keke superfans can see her musical side at her Philly appearance at the TLA.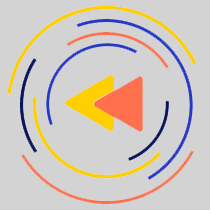 Saturdays just got more interesting.
WHYY is your source for fact-based, in-depth journalism and information. As a nonprofit organization, we rely on financial support from readers like you. Please give today.