Philadelphia Film Festival, BalletX, Day of the Dead, Jerry Blavat tribute concert, and The Sixties Show in this week's 'Things To Do'
Oct. 19 - 22: Philadelphia Film Festival, Hagley Craft Fair in Delaware, and Hallowine on Haddon in N.J. are among the weekend's highlights.
Listen
5:30
It's opening night for the Philadelphia Film Festival, which runs through Oct. 29. It kicks off with the opening night screening for "American Fiction," the buzziest film coming out of the Toronto Film Festival starring Jeffrey Wright, Tracee Ellis Ross, and Issa Rae. Halloween is just around the corner, as are the official Day of the Dead celebrations. But Philly is getting a head start with the Penn Museum's annual Día de los Muertos Celebration on Saturday. FDR Park has its own fiesta the same night, complete with an illuminated bicycle performance. Entertainment hyphenate Debbie Allen comes to Delaware for a conversation about her inspired career, while top-selling Mexican band Maná heads to the Wells Fargo Center.
New Jersey | Delaware | Special Events | Arts & Culture | Outdoors | Food & Drink | Music
---
New Jersey
Hallowine On Haddon
Billed as a "pop-up movie and spirits" night, Collingswood embraces the Halloween season with Hallowine on Haddon. But they don't mean the kind of spirits that go bump in the night — they mean adult beverages for the adults-only event. S'mores, live music, a variety of drink options, and fire pits accompany a screening of "The Shining," which, given its scare factor, you may need some liquid courage for.
The League
The Trenton Film Society hosts an afternoon screening of "The League," a documentary about the Negro Leagues and how they impacted Black culture and Major League Baseball. It's directed by award-winning filmmaker Sam Pollard (also known for his work editing Spike Lee films) and executive produced by Ahmir "Questlove" Thompson.
---
Delaware
 Live with Debbie Allen and Darryl Bell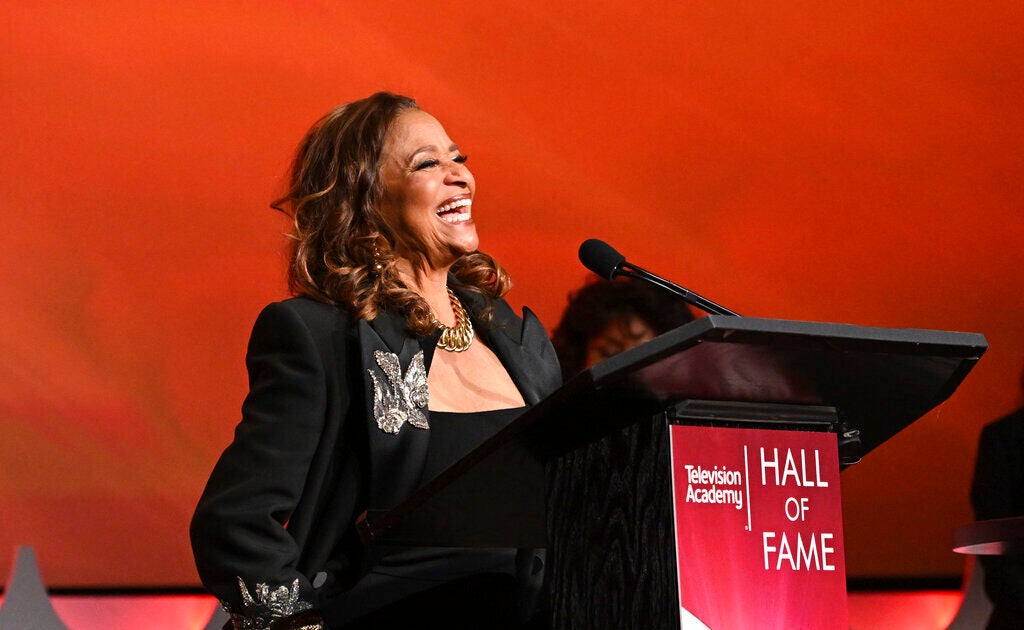 Where: Wilmington Public Library, 10 E. 10th St., Wilmington, Del.
When: Friday, Oct. 20, 6 p.m.
How much: Free
Over her lengthy career, Debbie Allen has defined what it means to be a multitalented star. From her time on the TV show version of "Fame" to choreographing the Oscars a record ten times, she's been a dancer, actress, choreographer, producer, and director — all while running her self-titled dance academy. She'll be in conversation with actor Darryl Bell, who she directed on the groundbreaking TV show "A Different World."
Hagley Craft Fair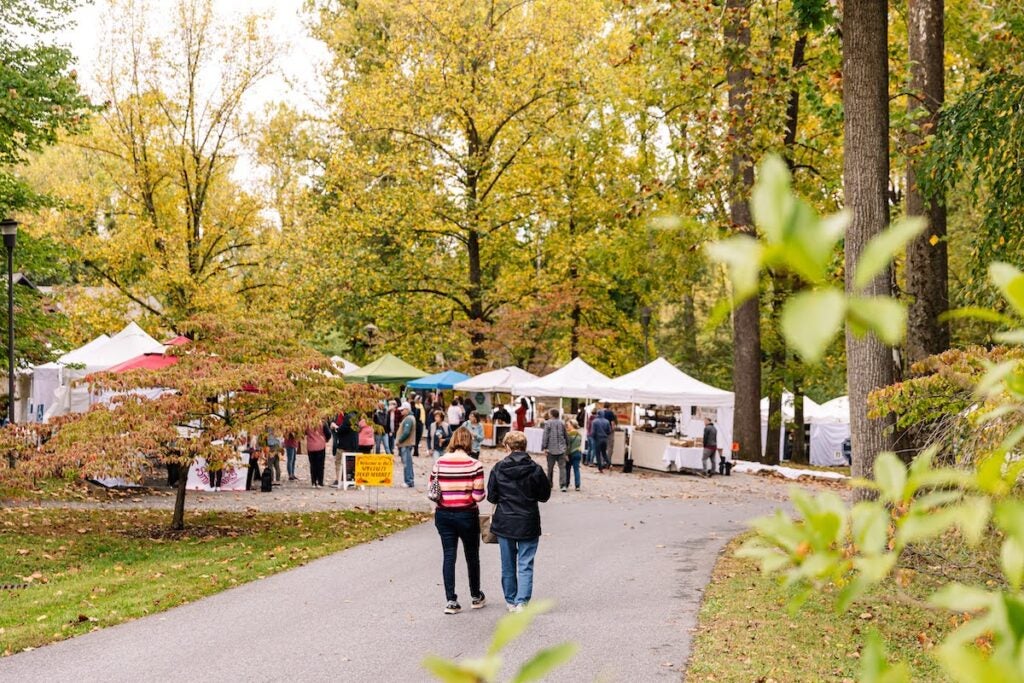 Where: 298 Buck Road, Wilmington, Delaware.
When: Saturday, Oct. 21, 10 a.m. – 5 p.m. and Sunday, Oct. 22, 10 a.m. – 4 p.m.
How much: $8 in advance, $12 at the door ($8 for children 6-14)
It's never too early to start planning for your holiday gift list recipients, and the Hagley Craft Fair is one way to check some people off your list. Artists in multiple disciplines from the Mid-Atlantic region are highlighted at the indoor/outdoor, rain or shine, two-day festival. Tickets include access to the DuPont Family Home and Garden. 
---
Special Events
2023 Black Farmers and Urban Gardeners National Conference
The history of Black farmers in the United States is fraught with stories of land stolen and aid denied. But there is a new generation laying claim to the land and African Americans' connection to it as a safe haven and as a resource. The Black Urban Growers present the 11th annual Black Farmers + Urban Gardeners Conference at Temple University this weekend. Keynote speakers include food writer and culinary historian Michael Twitty, who will likely expound on the theme of "Family Harvest: Seeding Land, Legacy and Liberation."
32nd Philadelphia Film Festival
Where: Multiple venues, including Philadelphia Film Center,   1412 Chestnut St.  
When: Thursday, Oct. 19 – Sunday, Oct. 29
How much: $15 and up with four admission tiers: weekend, all access, VIP, and student
The Philadelphia Film Festival brings a diverse range of films to the table, from satirical comedy "American Fiction" starring Jeffrey Wright, which opens the fest, to psychological thriller "Saltburn," which closes it. But if it ain't one thing, it's another, as last year's return to in-person screenings was dimmed by COVID-19 concerns, and this year, the ongoing SAG strike means actors will be scarce. Still, this year's box office returns showed that film remains an in-person, communal experience for many.
7th Ward Tribute Open House Tour
Where: Mother Bethel African American Church 419 S. 6th St. 
When: Multiple events; installation up through February 2024
How much: Opening night reception, free, with registration 
The Seventh Ward was once a prominent African American neighborhood that W.E.B DuBois profiled in his famous book "The Philadelphia Negro." However, once gentrification and other factors had their way, the community's demographics changed, mostly erasing its Black population. In "7th Ward Tribute," that community is remembered through art installations, panel discussions, open houses, walking tours, and an opening night reception Friday.
Second Annual Curio Prom
Where: The Calvary Center for Culture and Community, 4740 Baltimore Ave.
When: Saturday, Oct. 21 – 7:30 p.m.
How much: 30 years old and under $20 in advance, $30 at the door, everyone else $30 in advance, $40 at the door.
The Curio Theater's annual fundraiser, The Curio Prom, is just in its second year, returning from a COVID-induced hiatus and rescheduled from last weekend due to weather. That makes its Halloween-themed event all the more timely. Proceeds go to the indie theater, which produces two shows a year at its West Philadelphia location and provides theater education for the area's youth.
---
Arts & Culture
Negro Ensemble Company
Where: Annenberg Center, 3680 Walnut St. 
When: Friday, Oct. 20 – 8 p.m., Saturday, Oct. 21 – 2 p.m. and 8 p.m.
How much: $42
The renowned Negro Ensemble Company is the 2023-24 artists in residence at Penn Live Arts, the first theater company with that distinction. Their "No Policy, No Justice" program was commissioned to respond to the impact of gun violence on Black and brown communities. Black female playwrights Cynthia Grace Robinson and Mona Washington answered the call with the one-act plays "Breathe" and "Elevator Not Necessary," respectively.
BalletX Fall Series 2023
BalletX opens its Fall Series 2023 this week with new and returning works. Choreographer Jennifer Archibald's "Exalt," set to house and world music, is back after earning great reviews. Jamar Roberts' newly commissioned work, "Eros & Psyche," is set to the music of Phillip Glass (played by Brooklyn Rider), and Ballet X co-founder Matthew Neenan returns with a world premiere of "Siete."
Culture Fest! Día de los Muertos
The Penn Museum hosts its annual Culture Fest! Dia de los Muertos event Saturday. The celebration of the Mexican holiday, the Day of the Dead, which honors the dearly departed, includes music, food, performances, an oversized ofrenda (altar) installation, and a community altar competition.
Gran Fiesta De Los Muertos
Where: FDR Park Boathouse, 1500 Pattison Ave. 
When: Saturday, Oct. 21, 6 p.m. – 9 p.m.
How much: Free, pay as you go
Not to be outdone, on Saturday night, the Fairmount Park Conservancy and Cesar Viveros host their Gran Fiesta De Los Muertos celebration. The evening event boasts a sugar skull-making workshop, an illuminated bicycle parade, a vendor's market, and face-painting in the traditional style.
The Sixties Show
Everyone loves the music they grew up listening to. If your era was the 1960s, or if you've learned to appreciate it, The Sixties Show brings back good memories and positive connections. To add to its bonafides, the band is made up of some of the decade's musicians, including band members from The Who and from the John Fogerty era of Creedence Clearwater Revival. Narration, costumes, and video from the '60s round out the authentic, immersive trip to the nostalgic past.
Stoker's Dracula
Where: Ebenezer Maxwell Museum, 200 W. Tulpehocken St. 
When: Friday, Oct. 20 – 7 p.m., Saturday, Oct. 21 – 2 p.m., 7 p.m.
How much: $35
John Hitchens returns to the stage for his signature one-man show of Bram Stoker's Dracula. It's solely based on the 1897 novel and backed up with diaries, letters, and newspaper articles. Hitchens also has the advantage of doing the play in a historic mansion that dates back to even before the book's original publication.
The Shape of Time: Korean Art After 1989
In the Shape of Time: Korean Art After 1989, contemporary Korean artists showcase their multidisciplinary creativity in painting, fiber, ceramics, photography, performance art, and more. Per the museum, this is the first major exhibition of contemporary Korean art in the U.S. since 2009.
---
Outdoors
ChesLen Chase For Open Space
The ChesLen Chase for Open Space returns to Natural Lands on Saturday by popular demand. The challenging 5K trail run includes steep hills, creek crossings, woodlands, open fields, and the untimed, 2-mile Fun Run-Walk. Due to the pandemic, this is their first race since 2020. Overall and age-group awards will be handed out to male, female, and non-binary participants.
---
Food & Drink
Ciderfest
Woodford Mansion's sixth annual CiderFest opens the doors to one of the city's historic mansions to revelers who enjoy top-shelf ciders, wines, and cocktails from local wineries and breweries. The 2-day, indoor/outdoor rain or shine event includes live music, guided tours of the mansion, and lawn games, including the ever-popular cornhole, cider-pressing, plus a beekeeping demonstration utilizing the onsite hives.
Oktoberfest 2023
Where: Pearl Buck Estate, 520 Dublin Rd., Perkasie, Pa.
When: Sunday, Oct. 22, noon – 4 p.m.
How much: $20 per carload
Polkadelphia is just one aspect of the 2023 Oktoberfest that sets it apart from some of the others this time of year. They play traditional faves along with mashups of classic and contemporary bands like Metallica and The Beatles. They'll be the backdrop for an array of kid's activities, including pumpkin painting, live NFL broadcasts for those who can't go a Sunday without football, and tours of the museum. And, of course, the beers, wines, and German food that make it worthy of the name.
---
Music
 A Tribute to Jerry Blavat
The Geator with The Heater is likely still entertaining in his heavenly form, but here on the planet he left a little less joyous, he's mourned by those who loved him. They're coming together to give him the musical tribute he deserves after his death in January. Darlene Love, Low Cut Connie, Bobby Wilson, The Chantels, and more are heading to the Academy of Music to share their talents and their stories about Philly's legendary DJ.
Maná
One of the top-selling Latin bands of all time, Maná, comes to the Wells Fargo Center on their México Lindo y Querido tour, which has criss-crossed the U.S. since March. To put their success in perspective, the band, which has been around since 1981, sold out 12 monthly dates at the L.A. Forum in 2022. They wrap this tour up in Fresno in December before launching their upcoming duets project, expected in 2024.
The McCartney Experience: The Ultimate Tribute to Sir Paul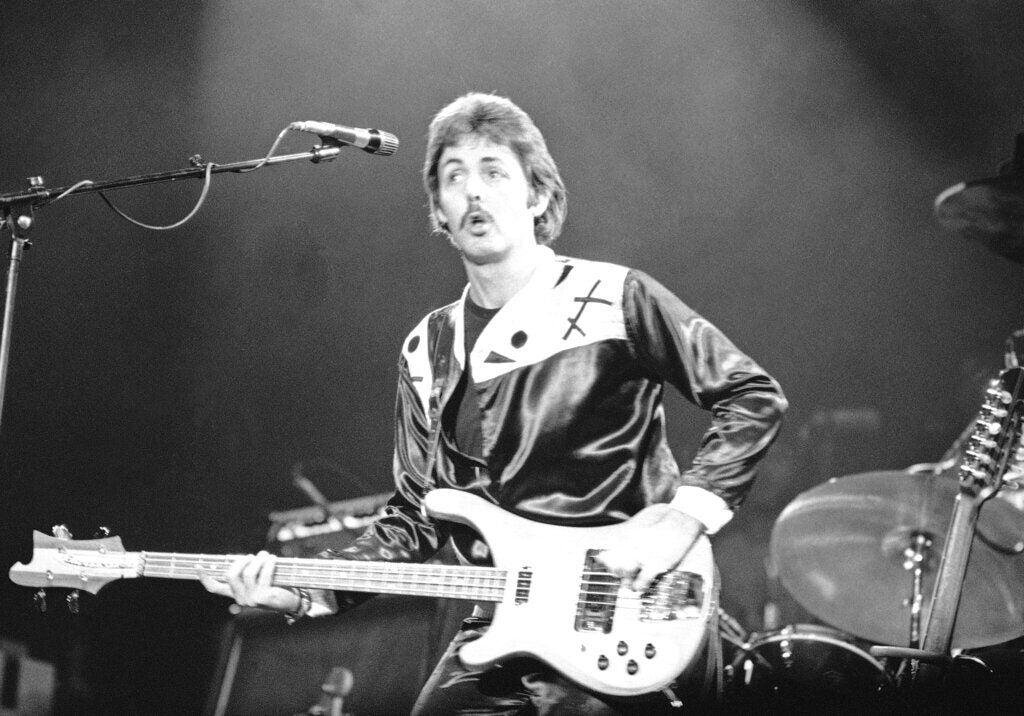 Paul McCartney's entire career has been about making great songs. Most have stood the test of time, from his years with The Beatles to his solo career, which lasted much longer. The McCartney Experience, led by Jed Duvall, attempts to capture McCartney's musical mastery as authentically as possible, with note-by-note renditions of his songs and playing style. Duvall and his band head to City Winery on Sunday night.
Jessie Ware: That! Feels! Good ! Live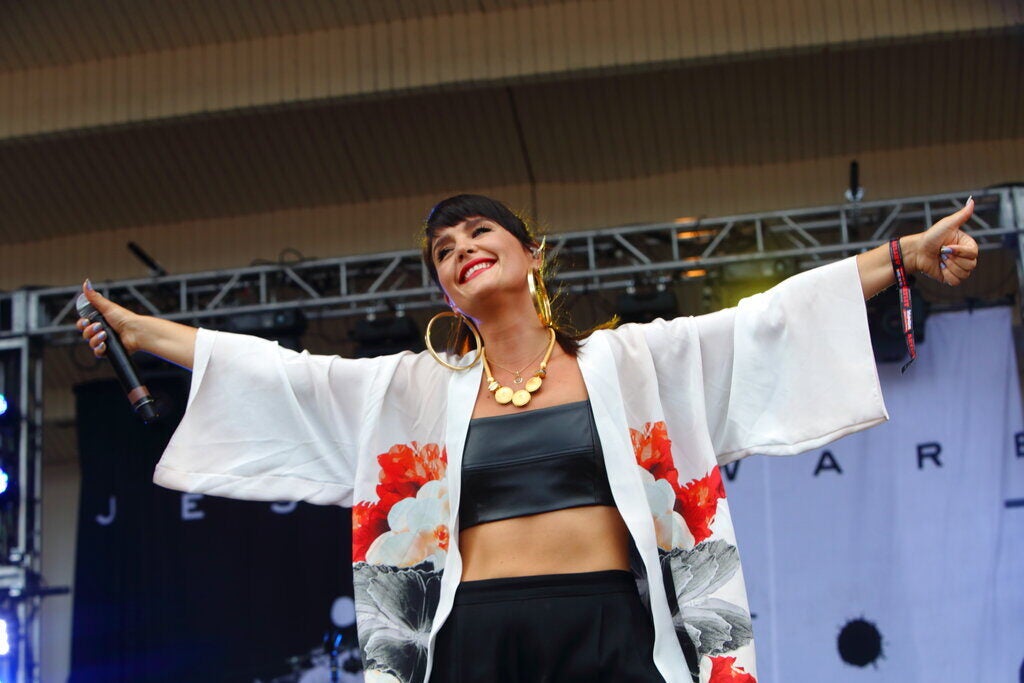 British singer Jessie Ware is a throwback, from her musical vibes to her wardrobe, she reminds you of glamorous chanteuses who sang heartbreak songs in smoky bars. Fortunately, she has the bold vocals, the Pearlettes, and the show to back it all up. She's here on the That! Feels! Good! Tour tonight at Union Transfer.
(Note: The show has sold out, but tickets may become available closer to showtime, at resellers, and sometimes via Facebook and IG, but do your due diligence before you buy).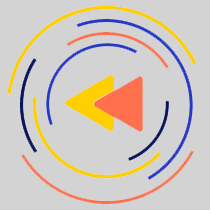 Saturdays just got more interesting.
WHYY is your source for fact-based, in-depth journalism and information. As a nonprofit organization, we rely on financial support from readers like you. Please give today.