The 2015 Collingswood Book Festival has been moved indoors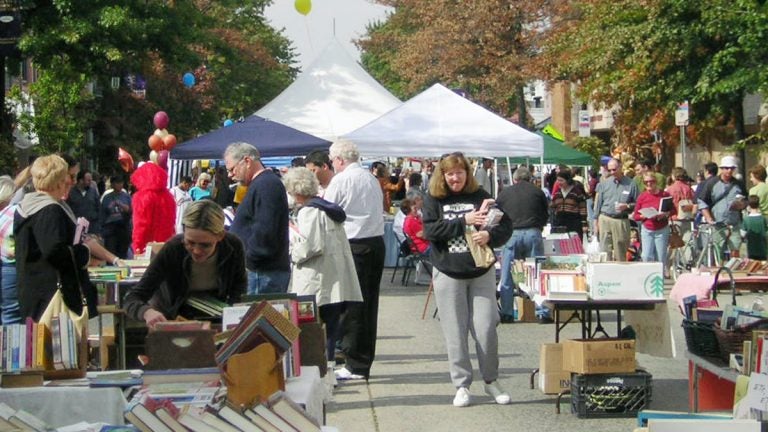 Organizers of the Collingswood Book Festival announced they will hold this year's event indoors. The festival is normally held outdoors on Haddon Avenue but due to the threat of rain it will be held at Collingswood High School 424 W Collings Ave, Collingswood, NJ.
Camden County native and "Silver Linings Playbook" author, Matthew Quick will be among the featured authors appearing.
Numerous authors will be on hand for signings and to talk about their work, including Lev Golinkin. Golinkin's memoir, "A Backpack, A Bear, and Eight Crates of Vodka" was chosen as the 2015 Collingwood Town Read.
Other featured authors who will be present are crime writer and veteran journalist, George Anastasia, New York Times bestseller Tom Coyne, Elise Juska, James Hannaham and many more.
More than a dozen young adult authors will sign books and participate in book discussions geared just for teens and tweens. There will also be a panel discussion, Realistic Fiction: Navigating the Teen Years.
Young kids will enjoy the Loompaland Kid Zone, where there will be readings by children's authors, puppet shows, storytelling, crafts and musical performances.
For poets and poetry fans there are readings, a poetry slam, haiku workshop and an afternoon open mic session.
Saturday, Oct. 3, 10 a.m. to 4 p.m. – 424 W Collings Ave, Collingswood, NJ.
________________________________________________
This post is part of our South Jersey Events Listing