Teacher shortage forces hundreds of Delaware students to get virtual lessons
The Colonial School District in northern Delaware is more than 20 teachers short of what it needs, so students will be taught via Zoom video.
Delaware students are back in the classroom, following pandemic restrictions that forced kids to online learning for much of the past two years. But students at two schools will start the school year with virtual lessons, despite the return to in-person learning.
The Colonial School District has more than 20 teacher vacancies. As a result, the district is outsourcing math lessons for about 900 students at William Penn High to the Delaware-based company Back to Basics. Back to Basic typically offers tutoring and other educational supports for students. At William Penn, a Back to Basics teacher will provide math instruction via Zoom. District leaders say school staff or substitutes will monitor classrooms during lessons.
Students taking French at William Penn will take classes via an online program called Edgenuity, a video-based instruction program.
Another 230 students at Gunning Bedford Middle School will take science classes via a Back to Basics teacher as the district works to hire four teachers and four aides.
"While we have vacancies, we have been working around the clock and thinking outside the box to fill all positions," said Holly Sage, director of human resources at Colonial School District. "We know it is vitally important to support students both academically and socially. In addition, all schools are looking for ways to ensure we retain the best staff for years to come."
Delaware schools have been grappling with teaching vacancies through the summer. Some schools have merged classes together, sometimes doubling the number of students one teacher would normally supervise. Elsewhere, other school employees, like administrators and specialists, have been called in to monitor classrooms, forcing them to delay their day-to-day administrative responsibilities.
"Colonial has always sought innovative ways to solve problems and give students every chance to succeed academically," Sage said. "We know face-to-face instruction is optimal for students, and therefore CSD is aggressively continuing to work to fill teacher vacancies while certified teachers from Back to Basics and Edgenuity fill in the gap.".
Earlier this year, state lawmakers approved a plan to provide $2 million in grant funds to help schools hire 200 permanent substitutes in districts with a "high need" for staffing. To qualify for those funds, 50% of a district's students must be considered low-income. That grant program will go into effect next July.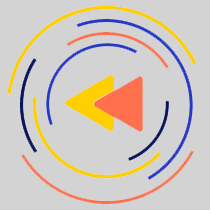 Saturdays just got more interesting.
WHYY is your source for fact-based, in-depth journalism and information. As a nonprofit organization, we rely on financial support from readers like you. Please give today.