Tacony sees upswing in active, completed construction projects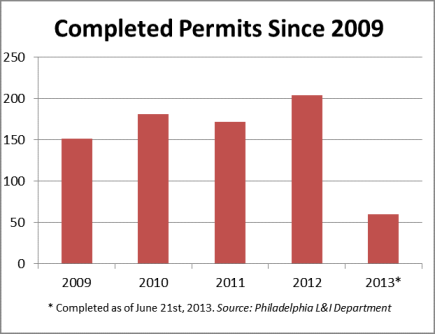 From 2009 to 2012, Tacony saw a 25 percent increase in completed construction permits.
That's one of the numbers the Tacony CDC is celebrating after using the LicenseToInspect app to crunch neighborhood construction permit data.
"More rehabilitated buildings mean new residents, customers, and homeowners," Christian Regosch wrote in the CDC's analysis. "An improving national housing market and local construction market means we should hope to see further increases in construction permits."
More than 200 construction permits were completed last year. That number ranged between 150 and 180 between 2009 and 2011. As of June 21, 60 permits had already been completed this year.