Supermarket could help stimulate redvelopment of North Philly's Divine Lorraine area
Listen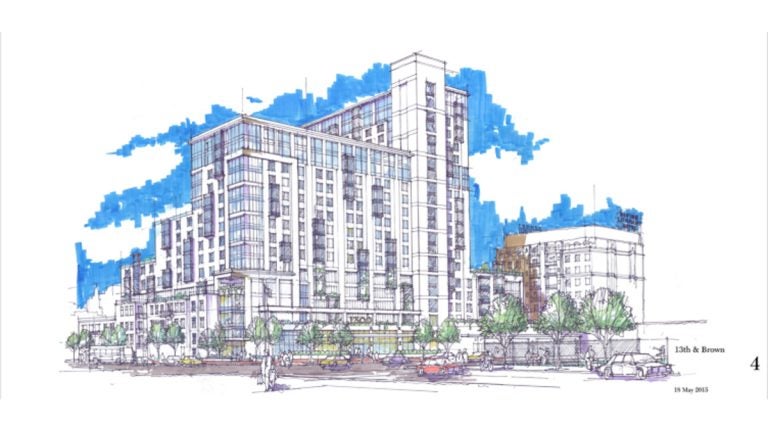 A plan to build a supermarket and high-rise apartment building just off North Broad Street in Philadelphia could be the key to help revitalize a long-neglected piece of city real estate.
Broad Street Property Holdings is working to develop four acres at 1300 Fairmount Ave., in the shadow of the empty Divine Lorraine hotel in North Philadelphia.
The neighborhood needs a grocery store badly, said attorney Matt McClure during a presentation to members of City Council.
"The project is going to involve an 83,000-square-foot supermarket, which would be one of the largest supermarkets in the Philadelphia area," McClure said. "We are currently in negotiations with a well-known midmarket operator for the area."
Councilman Bill Greenlee said he's hoping the project will help stimulate other development.
"We're still hoping the Divine Lorraine can get developed," he said Tuesday. "I think it will change the change the whole scape of the east side of Broad."
The plans also include approximately 480 apartments with 580 parking spaces, to be shared between residents and supermarket customers.