Struggling Pa. hospitals to test new funding model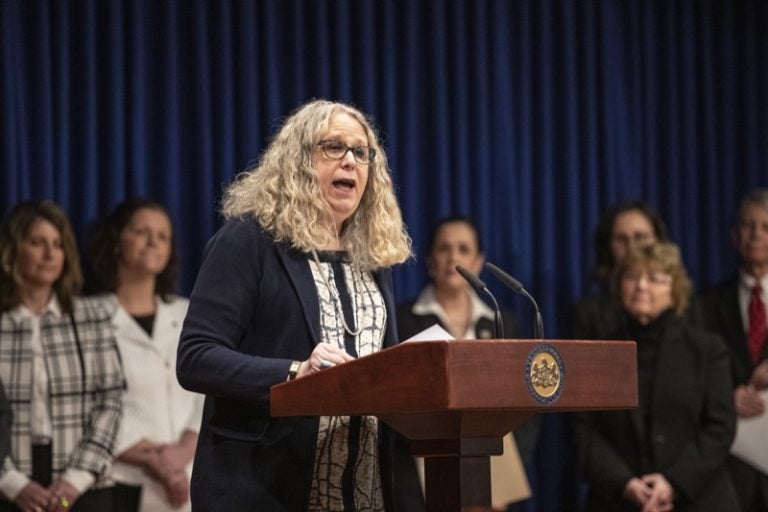 Five rural Pennsylvania hospitals are testing a pilot program that aims to keep them financially viable and help them better target resources to patients.
The plan replaces the typical "fee for services" payment structure with something called a "global budget model."
Rural hospitals have unique challenges, said Andy Carter, CEO of Hospital and Health System Association of Pennsylvania, which supports the measure. Those hospitals face declining numbers of patients, and more of their patients are on Medicare and Medicaid, which pay less for services than commercial insurance. Rural hospitals also have a harder time affording needed health care professionals.
The global budget model sends a fixed amount to each hospital every month that allows it to target resources to what it needs, such as substance abuse or mental health services, Carter said.
"Normally you wouldn't have had the money to do that," Carter said. "Now you have this fixed pot of resources that allows you to build the program for better mental health care in the community."
David Hoff is CEO of Wayne Memorial Hospital, which is testing out the program. Hoff said the new model frees up the hospital to put resources where they are needed.
"We think health care really needs to change," Hoff said. "We think the current incentives in the health care system are not appropriate for keeping our community healthy."
The program will also keep at-risk hospitals open, and save jobs, said Department of Health Secretary Rachel Levine, who hopes to see 30 hospitals participating by January 2021.
The program is part of a broader Department of Health partnership with the federal Center for Medicare and Medicaid Innovation. That effort is tied to Republican-led legislation seeking a $25 million grant and seeking to develop a "Rural Health Redesign Center."
The model won't change anything for the way patients pay their bills, said Department of Insurance spokesman Ron Ruman. The difference lies in how the insurers pay the hospital.
Commercial insurers Highmark, UPMC and Geisinger are particpating, Ruman said. Insurance Commissioner Jessica Altman is working to bring other insurers on board.
Ruman said the change could lead to lower patient costs, as doctors are able to provide more services outside of an emergency department setting, focusing on issues in those communities such as diabetes or smoking.
"The hope, here, is the treatments are more effective and efficient," Ruman said.
Participating hospitals are:
Barnes Kasson in Susquehanna, Susquehanna County
Endless Mountains in Montrose, Susquehanna County
Jersey Shore in Jersey Shore, Lycoming County
UPMC Kane in Kane, McKean County
Wayne Memorial in Honesdale, Wayne County
WHYY is your source for fact-based, in-depth journalism and information. As a nonprofit organization, we rely on financial support from readers like you. Please give today.