Spruce Hill zoning remapping is backdoor historic preservation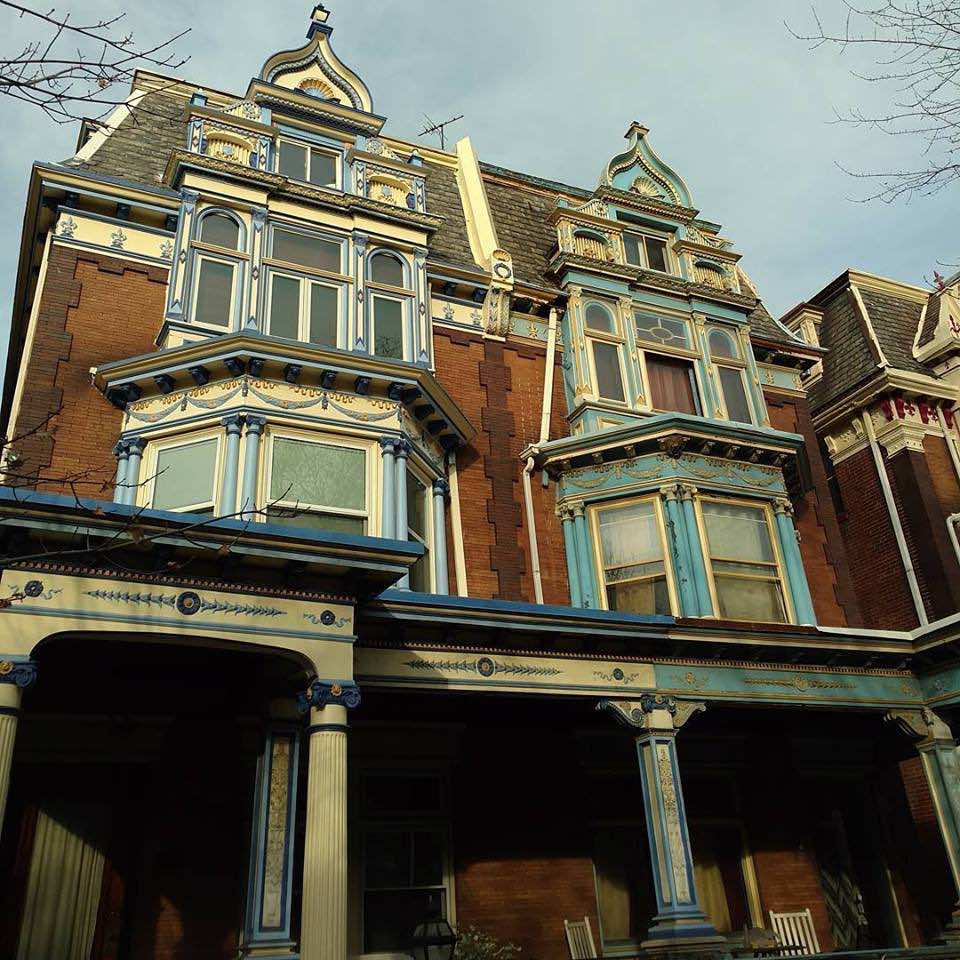 Late this year, a bill quietly slipped through City Council that is intended to protect the iconic Victorian homes in Spruce Hill from demolition.
The neighborhood enjoys what experts believe is the largest collection of Victorian townhomes in America, towering gingerbread-like structures that are often artfully decorated and daubed with elaborate colors.
But it also borders the University of Pennsylvania and in recent years some of the grand old buildings have been knocked down and replaced with apartments for students. Historic preservationists have proposed protecting the area twice before, first in the 1980s and again in the early 2000s, but pressure from City Council thwarted both efforts.
The current zoning bill would remap strategic areas of the neighborhood from multi-family to single family to make it harder for developers to build student housing.
"It's a rearguard action," said Barry Grossbach, who heads the Spruce Hill Community Association zoning committee. "Our goal is to prevent demolitions and the construction of units that are just not sympathetic with the architecture of the neighborhood."
In some ways, the bill mirrors similar legislation that has remapped row house neighborhoods across the city from multi-family to single family. (Over 50 years ago during the last remapping, it was expected that the city would grow beyond its peak population of 2.1 million residents, so many neighborhoods were zoned to accommodate projected future growth.)
But in Spruce Hill the intent is less about preserving single family home ownership and more about historic preservation. Many of the Victorian houses, after all, are already carved up into apartments.
"This does not affect properties that have already been converted," said Grossbach.
The remapping is not especially dramatic. Instead it is targeted to areas where historic properties would make tempting targets for investors or developers.
"This is intended to stop the demolitions rolling through Sprue Hill," said Paul Steinke, executive director of the Preservation Alliance of Greater Philadelphia and a resident of the neighborhood. (His organization wasn't directly involved in the remapping, but was kept abreast throughout the process.) "The buildings are unprotected over there now because there still isn't a Spruce Hill historic district."
Critics fear that the remapping could make the neighborhood, which is already expensive, even pricier. It would also make it harder to legally convert existing Victorians in the remapped areas from single family to multi-family, a change that the usually permissive Zoning Board of Adjustment has often frowned upon in other neighborhoods.
The University of Pennsylvania's Ken Steif, a planning expert who also lives in the neighborhood, refused to comment on the Spruce Hill remapping in specific. But he was willing to talk about such issues more broadly, denouncing "the architectural malaise" that sets in without historic preservation and providing a nuanced understanding of the economics of such efforts.
"While there is some research to support the notion that uniformly preserving neighborhoods limits supply and decreases affordability, it's tough to point to a causal effect," Steif wrote in an email message. "However, if preservation is going to be used as an excuse for NIMBY-ism and ultimately prevent densification in neighborhoods that are both desirable and architecturally significant, then it's hard to imagine a situation where this won't lead to decreased affordability in these places."
The bill, which is among the first zoning remapping bills introduced by Councilwoman Jannie Blackwell, is now on Mayor Kenney's desk. He is expected to sign it.
Dear reader, we will get straight to the point: Today we ask you to protect PlanPhilly's independent, unbiased watchdog coverage. We depend on you to bring the news that you value and spread voices across the city. This holiday season, please give the gift of public and accessible media for all by making a tax-deductible donation during our once-a-year membership drive. Thank you for making us your go-to source for news on the built environment eleven years and counting.