South Philly bikes, PIDC loan to papers, Community Design Collaborative as matchmaker, Occupy digs in its heels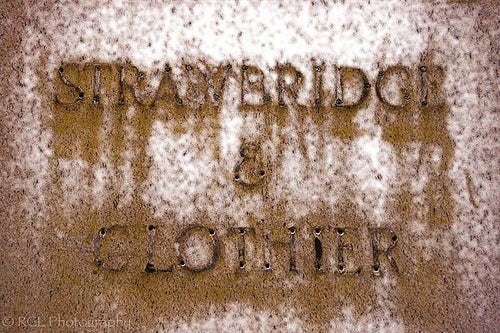 PlanPhilly's Anthony Campisi reports that the Bicycle Coalition of Greater Philadelphia is studying how to make way for bicycles on South Philly's narrow streets where there is no room for bike lanes. Susan Dannenberg, the project manager says, points to "psychological clues" to slow auto traffic and direct cyclists to particular streets. The first public meeting about this will be November 30.
The Philadelphia Industrial Development Corporation is sweetening the Philadelphia Media Network's move to Market East with a $2.9 million loan. Of that, philly.com reports, $900,000 will cover the security deposit and adaptations of the third floor of Strawbridge & Clothier as the new home for the Inquirer, Daily News, philly.com and SportsWeek.
Philly Weekly profiles the Community Design Collaborative's role as a matchmaker for designers and community groups for the last 20 years. The Collaborative's Beth Miller told Philly Weekly, "For us, its about how to connect architects that have a great set of skills with the more basic desires and needs and provide access to grassroots organizations to help them see these transformations happen and get communities involved."
Occupy Philly voted to appeal the city's limited permit for Thomas Paine Plaza, asking for at least longer hours rather than the 9am-7pm window the city offered, the Daily News reports. Occupy has until 5pm to accept or reject the permit.
The Buzz is Eyes on the Street's morning news digest.