Next Exit Shore Guide (week of June 5 – June 11)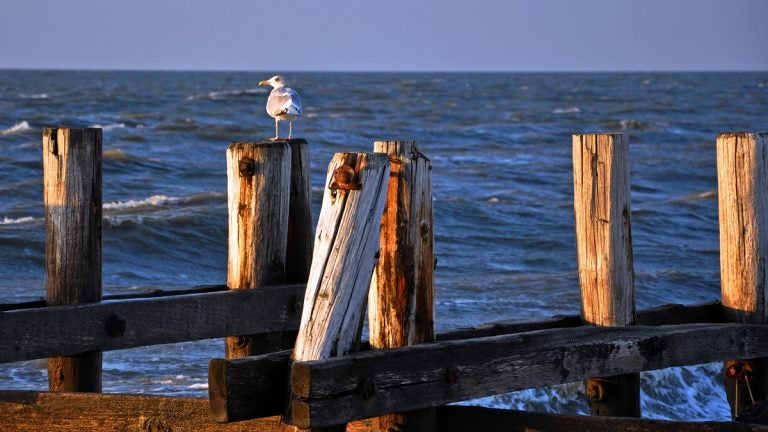 If you're down the shore this week, there is ample opportunity to both soak in some rays and some New Jersey pride.
As mentioned in April's Shore Guide, the birthplace of the American filmmaking industry is the Garden State, not Hollywood. Cinephiles will have another opportunity to celebrate that legacy with Long Beach Island's Lighthouse International Film Festival.
Starting on Thursday, the movie lovers can take in four days of feature films, documentaries, shorts and surf films showing at four different locations on the island.
Shore lovers and locals will want to catch the Opening Night featured documentary, This Time Next Year (trailer above), which follows Long Beach Island residents for the first full year following Hurricane Sandy and bears witness to their post-storm recovery.
Festival-goers are invited to join the event's parties and network with actors, directors and producers. Pass holders can enjoy a special breakfast with the filmmakers that includes a panel discussion with film critic, Glenn Kenny.
An all-access festival pass costs $125 or attendees can buy individual movie tickets for $12. Thursday, June 5, 7 p.m. to 9 p.m.; Friday, June 6, 6 p.m. to 12:30 a.m.; Saturday, June 7, 9 a.m. to 12:30 a.m.; Sunday, June 8, 9 a.m. to 9 p.m. – various locations, Long Beach Island, NJ.
Berry delicious
It's the peak season for one of New Jersey's three native fruits – strawberries. Folks down the shore this Saturday can enjoy the harvest at the West Cape May Strawberry Festival.
Early settlers were astonished by the plentitude, taste and size of wild strawberries. It wasn't long before the fruit became so popular that "strawberry fever" would break out in anticipation of the coming summer, with dessert recipes and celebrations centered around the sweet, red berries.
Strawberry shortcake is one of those delicious warm weather favorites that is an American tradition dating back to 1847.
A festival highlight is the strawberry shortcake booth with proceeds benefiting the March of Dimes. More than 90 vendors will also be selling strawberry infused foods (like crepes, jams and smoothies) plus strawberry themed craftwork. Beer lovers can quench their thirst with Cape May Brewery's strawberry beer.
Of course, fresh picked berries and plants will also be available for purchase.
There will be live music entertainment all day and attendees can get in on the selection of the festival's 2014 Strawberry King and Queen by casting their votes for the 3 p.m. crowning ceremony. Saturday, June 7, 9 a.m. to 5 p.m. (rain date June 8) – Wilbraham Park, West Cape May, NJ.
Summer fun
Summertime fun and festivals may not have been invented in New Jersey, but when one thinks of the shore they naturally come to mind.
Point Pleasant will again put on its annual Summerfest in the Park this Saturday. The event will have plenty of family-fun with live music all day, food and craft vendors, an outdoor wine and beer lounge, plus a children's area with rides and inflatables. Don't leave Fido behind – pets are also welcome! Saturday, June 7, 11 a.m. to 7 p.m. (rain date June 8) – Community Park, Beaver Dam Road and Bridge Avenue, Point Pleasant, NJ.
Beauty and the beach
The 24 contestants hoping to win this year's title of Miss New Jersey and continue on to compete for the crown of Miss America will be strutting their stuff in Ocean City this Wednesday.
It was back in 1921 that the Miss America Pageant – the nation's oldest beauty contest – was created in Atlantic City as a means to extend the tourist season beyond Labor Day. After being relocated to Las Vegas for nine years, the looks-driven scholarship competition returned home to the Jersey Shore last September.
There's no denying the pageant's polarizing history. Love or revile it, the contest bears testimony to conventional cosmetic standards of the times and an achingly slow progress towards diversity (as well as a lingering objectification of women).
The Miss New Jersey competition will kick off with a parade featuring the contestants along Ocean City's boardwalk. The current reigning Miss New Jersey, Cara McCollum, will also be on hand. Onlookers can join floats, marching bands, pep squads, cheerleaders, stilt walkers and other entertainers to fete the pageant's contenders. Wednesday, June 11, 7 p.m. – Ocean City Boardwalk, Ocean City, N.J.