September 1: Architect liability | Farewell William Penn Annex post office | Jewelers' Row history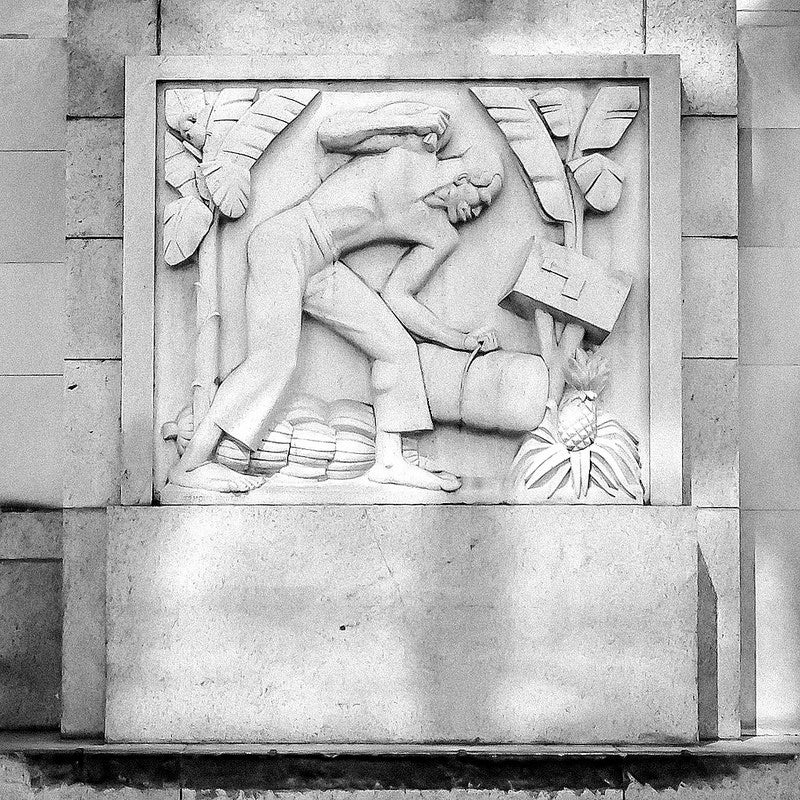 And just like that, September.
Will the architect who oversaw the demolition at 22nd and Market be held liable for the fatal collapse? The Inquirer reports that Plato Marinakos, Jr., who served as owner's rep on the demolition project, is back in court, this time in a civil trail where he has no immunity.
Hidden City Daily peels back the history of the 700 block of Sansom Street, from speculative rowhouse development to publishing to jewelry, and tells the stories of the buildings that Toll Bros. wants tear down. The Preservation Alliance for Greater Philadelphia has nominated 704 and 706-08 Sansom Street to the Philadelphia Register in a Hail Mary attempt since the nomination comes after demolition permit applications. At 706-08 was used at one time by the largest publisher of medical and scientific books in the world, and at 704 Sansom an affiliated electrotype foundry. As the block transitioned from publishing to jewelry the common ground was engraving.
The William Penn Annex Post Office, along 9th between Market and Chestnut, is moving out of the federal building and up to Arch Street due to cost-cutting measures. It's a gloriously intact 1930s building with a grand postal lobby, and one that we profiled in our spring series Building Stories. Jacob Adelman reports two other post offices will downsize and move locally: Paschall and Schuylkill.
An Inquirer analysis pins just how much of the Jersey Shore is owned by Philadelphians and our suburban neighbors.
In Delaware a new law increases fines for distracted driving, Zoe Read reports. A first offense now clocks in at $100, up from $50, and any penalties after that can hit $300.
Don't forget: Made in America will take over the Parkway again this weekend, where fences are already penning in sections and complicating crossings. Be advised Made in America means road closures and detours for SEPTA Routes 7, 32, 33, 38, 43 and 48 Friday through Monday. The Mayor's Office shares more details.