SEPTA releases "Energy Action Plan" in order to save $2.2 million annually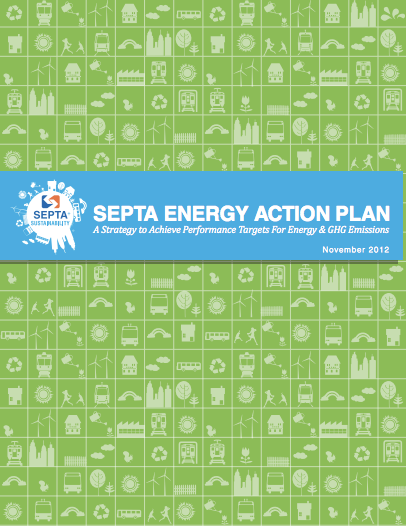 SEPTA hopes to save more than $2 million annually through its first-ever "Energy Action Plan," which was released Monday.
The "Energy Action Plan" is SEPTA's plan to cut costs and use energy savings for capital projects by improving energy efficiency, reducing demand and switching to alternative fuels.
The plan includes 18 initiatives that range from enhancing the use of regenerative braking to switching to alternative fuel sources, upgrading the transit fleet, partnering with energy saving companies and more.
Based on SEPTA's 2009 baseline energy consumption and emissions levels, these initiatives will reduce energy consumption by 2.8 percent and cut green house gas emissions by the equivalent of 122.37 million pounds of carbon dioxide or 12.3 percent.
One of the higher impact initiatives listed in the plan is a power purchase agreement for a combined heat and power plant at Wayne Junction Substation. Through this initiative, SEPTA will install a natural gas-fired plant to power approximately two-thirds of the regional rail electric load at Wayne Junction Substation. This initiative alone will save an estimated six percent of Wayne Junction Substation energy costs.
The plan builds off of some of SEPTA's past energy-saving operational improvements, such as the no-cost switch to daytime cleaning at its 1234 Market Street headquarters. That shift moved the building closure from 12 a.m. to 6 p.m. and has contributed to a more than 10 percent drop in electricity consumption, more than $250,000 in savings per year.
The new "Energy Action Plan" combined with the energy reductions SEPTA achieved between 2009 and 2011 will reduce SEPTA's total energy consumption by 5.7 percent from 2009 to 2015 and could save more than $4.5 million per year in energy costs. This will surpass SEPTA's conservative performance energy target of 4.5 percent, but fall short of its aggressive target of 10 percent.
In addition to cost and energy savings, the plan sets out to improve SEPTA infrastructure's state of good repair, ensure reliability, reduce maintenance costs and provide new sources of revenue to fund additional projects.
The full "Energy Action Plan" can be viewed online at: http://septa.org/sustain/pdf/energyaction12.pdf
Contact the reporter at cfisher@planphilly.com