How schools try to help Philly's thousands of homeless students
Listen
5:39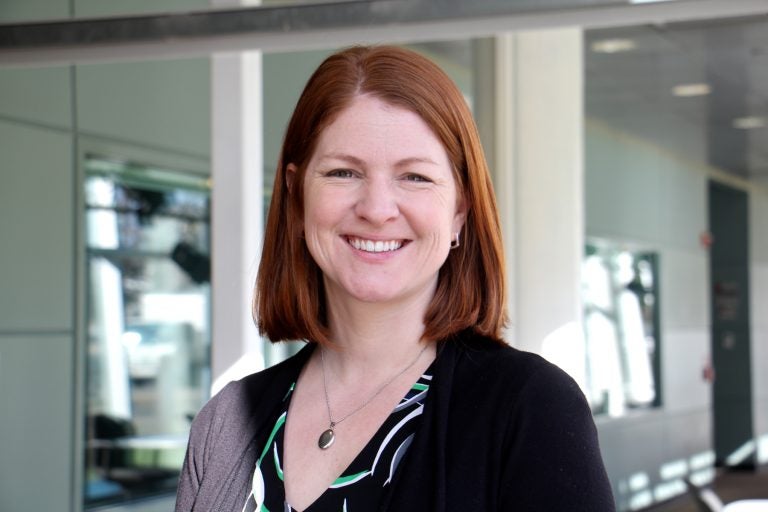 This time of year, many of us make an extra effort to reach out to those in need, perhaps by placing some bills in the Salvation Army bucket or looking out for the homeless on the streets of Center City Philadelphia.
Less obvious, though, are the needs of homeless children in our schools.
They can assume the posture of kids who want to learn and who want to be accepted, but those things are not that easy to do without some help. So says Stacey Havlik, a professor in Villanova University's Department of Education and Counseling. She researches the role school personnel, primarily counselors, have in helping homeless students.
In Pennsylvania, 27,724 children and youth are identified as experiencing homelessness and are served by Pennsylvania's Education for Children and Youth Experiencing Homelessness program. In Philadelphia, that number is 5,631.
"It's important to know that not every student has the same experience," said Havlik.
Some homeless kids "double up," she said, sharing housing with relatives and friends. Others live in motels, hotels, trailer parks, campgrounds, or emergency or transitional shelters. Some are abandoned in hospitals or await foster care placement.
"In general, students have emotional issues — such as anxiety and depression. Students who are homeless often face victimization, whether it's direct or indirect, so they may witness abuse or be a victim of abuse," she said. "Related to their academics, because of those emotional issues and that inconsistency (lack of permanent housing), they face a high number of absences. So, academically, they may not be on par with their peers."
Havlik's research helps counselors tackle the complicated task of detecting homeless students, who can easily fly under the radar while attending school. Once they're identified, they can receive support services afforded them by law.
"A lot of people are ashamed to be homeless, or there's a stigma that surrounds being homeless. They also might not know that they're homeless, particularly with that definition of double up," Havlik said.
Under the McKinney-Vento Homeless Assistance Act, schools are required to ensure homeless students receive transportation and the same quality of education as their peers with consistent housing. But, according to Havlik, school counselors, who represent the first line of support for homeless students, have limited awareness, knowledge, training, and resources to address more than homeless students' basic needs.
"Some would say McKinney-Vento is aspirational in nature because of how homelessness can work, and there are so many definitions," said Havlik.  The act defines homeless students as "individuals who lack a fixed, regular, and adequate nighttime residence."
In an era when school budgets are stretched, it can be difficult to get transportation for needy students. "We're also in a time where test scores could be important, so if you have a student that's bringing down a test score, it might just be easier to have them go to another school," she said. "Maybe they have a behavioral issue and they move out of the district, so the school may not push to have them continue."
Havlik's research shows counselors most effectively serve this population by coordinating efforts with school administrators and with social services outside of school.
Click the link above to hear Havlik discuss the needs of Philly's homeless students on WHYY's "Morning Edition."