Rider University plans to sell Westminster Choir College to Chinese firm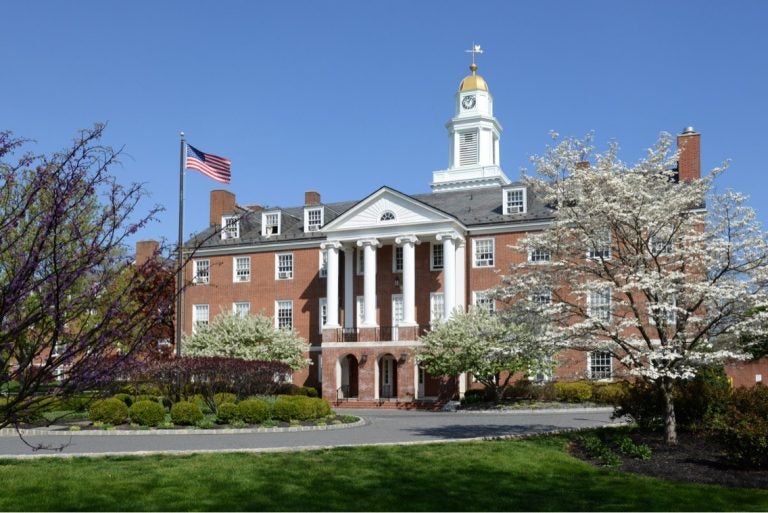 Rider University in New Jersey has announced it will sell its Westminster Choir College to a Chinese education company.
The pending agreement to sell the 23-acre campus in Princeton for $40 million comes after years of financial difficulties for Rider.
Westminster Choir College, once a struggling independent music school, was rescued in 1992 when Rider (in nearby Lawrenceville) acquired it and maintained it on the Princeton campus.
Now, Rider University itself is struggling with a decreasing student body. It was considering an option to sell the Westminster campus and move all music instruction to the Rider campus. But this week, university President Gregory Dell'Omo announced an agreement to sell the physical campus and the whole college operation to a Chinese company, Kaiwen Education.
In a statement, Dell'Omo said Kaiwen "has committed to operating Westminster at the current campus for no less than 10 years, and substantially maintain the current academic offerings for no less than five years."
In the same statement, he said the sale is pending "internal, governmental, and regulatory approvals," which include Kaiwen's accreditation from the National Association of Schools of Music, as well as from the state of New Jersey.
Kaiwen Education offers kindergarten through high school instruction in Beijing. It does not operate any college-level schools.
Kaiwen has several specialized education tracks — including science and sports — but is weak in arts and music, said Rider spokeswoman Kristine Brown. Acquiring Westminster Choir College benefits Kaiwen's academic portfolio.
"They also saw the real value in the Westminster Choir College brand," said Brown. "Westminster is known worldwide, and certainly they were known to Kaiwen. The future of choral music is in Asia. It's a growing field of study."
Some faculty and alumni say they're not in favor of selling the school with 400 undergraduates and 100 graduate students.
"They said they put us up for sale, they sent out a brochure to many institutions and colleges in this country. They said there was no interest from any school in this country to acquire us," said Thomas Faracco, a Westminster faculty member for 35 years.
"The reason that is, is that schools in this country don't buy other schools," he said, explaining that schools may merge, but are not purchased outright. "It's just not done."
Faracco is a member of the Westminster Foundation, which is paying the legal costs of a suit claiming that Rider's original 1992 merger agreement does not allow it to sell Westminster. It's one of two lawsuits now pending against Rider University – the other by the Princeton Seminary — that could delay or block the pending sale of Westminster Choir College.
The agreement – should it be finalized — would have Rider University operating Westminster through the next academic year, with Kaiwen taking over operations for 2019-2020.
WHYY is your source for fact-based, in-depth journalism and information. As a nonprofit organization, we rely on financial support from readers like you. Please give today.