Real NEastate: Seller requires pre-approval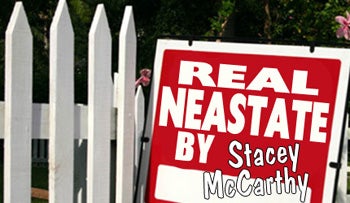 Q: I wanted to see this house for sale in Rhawnhurst so I called the realty sign but the agent told me that the seller "required" all visitors be pre-approved. Does this guy want to sell this house or what? If I want to see it, why should I have to go through the hassle of getting approved, especially if I might not even buy it? The agent told me lots of sellers require pre-approval. Are they crazy? Why would you do that if you're trying to sell your house?
A: Why wouldn't the seller prefer to have only qualified buyers see the home? Traffic is good, but a seller wants to limit the traffic through the house to only the buyers who may actually submit a purchase offer. This doesn't not mean that you personally are not qualified, but the only way for the seller to find that out is to see your pre-approval letter from a qualified lender.
The seller has every right to make this a prerequisite for entry for a variety of reasons: one being the safety and security of the house and possessions. What if a thief decides to call a real estate sign and ask to see the house and a real estate professional brings this person through without a qualification? The thief gets the layout, scopes out the place and comes back to rob it.
Another good reason is: why waste their time? If someone is not already pre-approved, why should the seller go through the inconvenience? It is not easy to sell a home sometimes. It may take several months and many showings. Why waste any time showing someone who may not even be able to buy it?
Even if you're not sure if you want to buy this home, it is a good idea to get pre-approved if you are at all serious about buying a home. It's the first step in the home-buying process for you to see exactly what type of loan you qualify for and how much. Also, you will need to be approved when you submit an offer. If you're not pre-approved, you may miss out on the house you love.
So just get pre-approved; it doesn't take much effort. Just call a lender and you'll see it's not as big a hassle as you thought it was.
Good luck!
Stacey McCarthy is a real estate agent with the McCarthy Group of Keller Williams. Her Real NEastate column appears every Wednesday on NEastPhilly.com. See others here. Read other NEast Philly columns here.