Real NEastate: NE homes are selling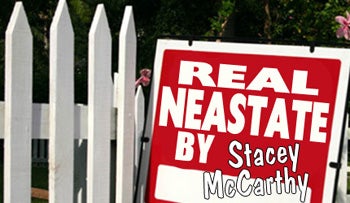 Q: I noticed that there are five homes for sale within a two-block radius of my home in Parkwood. I want to sell mine now, but I am worried there are too many homes on the market. Are any of them selling?
A: In the Northeast, there are for sale signs in front of more than 1,800 homes. However more than 400 of those are under contract and waiting for settlement. This year, well over 900 homes have been sold in the Northeast, accounting for almost 25 percent of overall Philadelphia home sales. It's taking a longer time in this market, but there are homes selling.
In Parkwood, 32 homes have sold this year to date, 12 are under contract with only 31 more for sale. It may seem like a lot when there are five for sale near your house, but for some perspective, think of it this way: there are more than 5,000 homes in the 19154 zip code, and 104 of them are for sale. That's only 2 percent.
Traditionally, the most activity in the housing market in Philadelphia happens in the spring and summer months. And there are more buyers out looking now, especially with the $8000 first-time buyer tax credit incentive that's only good until Dec. 1.
How fast you will sell your home is simply a matter of location, condition and above all, price. The best priced gets snatched up quickly in any location, in any market. You could wait until those other five homes sell, but there are no guarantees that:
1. Those homes are all priced to sell.
2. They are all in good condition.
3. There will be no other homes coming on the market.
You could expect them to sell quickly if that were all true, but it's probably not. The bottom line is, if you have good reasons for wanting to move and are financially able to do so, go ahead and sell your home. It's probably not as bad as you think.
Good luck with your decision!
Stacey McCarthy is a real estate agent with the McCarthy Group of Keller Williams. Her Real NEastate column appears every Wednesday on NEastPhilly.com. See others here. Read other NEast Philly columns here.