Real NEastate: Morrell Park home disclosures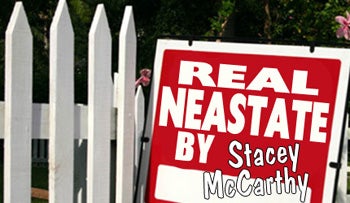 Q: I am planning on selling my home in Morrell Park. I have done numerous repairs on the home in the 12 years I've lived here. My agent wants me to fill out a disclosure about the home. Do they really need to know about plumbing, etc., that's been repaired? Why would I tell things that might hurt the sale of the home?
A: YES, you MUST disclose everything you know! It is illegal to lie about the history of the home. If you've had something repaired, it shouldn't hurt the sale of the home. Not disclosing something you know could hurt you in the sale or in the future.
Despite your best efforts to cover up something, your buyers will most likely request a home inspection prior to the sale. It could cost you the sale if their home inspector finds something you are trying to cover.
The very best thing you can do to ensure that your sale does not fall through is to get your home "pre-inspected," make necessary repairs and disclose EVERYTHING you know. This will bulletproof your transaction. You won't want the buyer to come back from his/her home inspection with a long list of repair requests or a price reduction.
If you've had the plumbing repaired and in the future something fails and you didn't disclose the problem, you could set yourself up for litigation. Why would you want to get sued over something you have complete control over?
Once you've disclosed your repairs, the buyer will sign off that they know about it and it can't come back to haunt you. Just be honest; tell them EVERYTHING.
Stacey McCarthy is a real estate agent with the McCarty Group of Keller Williams. Her Real NEastate column appears every Wednesday on NEastPhilly.com. See others here.
WHYY is your source for fact-based, in-depth journalism and information. As a nonprofit organization, we rely on financial support from readers like you. Please give today.