Real NEastate: Commission omission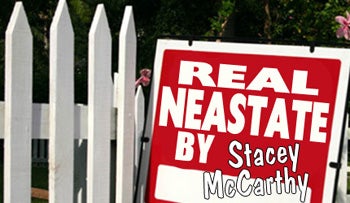 Q: I had a real estate agent come give me a presentation about selling my home in Somerton. He told me his commission is 6 percent and I didn't argue with him, but I heard that commissions are negotiable. Should I have asked him to do it for less? Why did he automatically say 6 percent and not tell me it was negotiable?
A: Would you voluntarily tell your boss you would do your job for less? Of course he is not going to tell you his commission is negotiable if you don't bring it up, because no agent wants to reduce his/her commission. If you would have questioned it, it might be a different story, but you didn't. If he would have told you it was negotiable wouldn't you automatically ask to do it for less? By the same measure, wouldn't your boss love to pay you less? He probably doesn't pay you enough now.
Do I think you should have asked him to do it for less? Yes, always ask. There is no industry standard. His might be 6 percent, or less, but not everyone is the same. Commissions vary from agent to agent and company to company. That's not to say you could have got him to do it for less, but it doesn't hurt to ask. Some agents will cut their commission and some just won't. You are the boss, so you are going to hire whichever agent you want to sell your home.
Personally, I'd be worried about an agent's negotiating skills when he easily gives up part of his commission. Ask yourself, "If he gives up his money so easily, what would he do with my money?" Also, some agents and real estate companies will cut services if they cut their commission. Will he take away one or two of your services or expenses at your expense? Is he cutting something that you will need to sell your home? Maybe it is something that won't make a difference at all. You have to weigh the pros and cons.
Many people mistakenly believe that a real estate agent takes home the entire commission. Most real estate agents will only see a portion. Some is reimbursement for advertising your listing, Web sites, signage, overhead, gas, phone, etc. Some is split with the buyer's agent. Some is split with their broker. In the end, about 30 percent to 35 percent of that commission actually goes home with the agent on average.
You should interview more that just one agent before putting your home on the market, but don't let commission be the only factor in your decision.
Stacey McCarthy is a real estate agent with the McCarthy Group of Keller Williams. Her Real NEastate column appears every Wednesday on NEastPhilly.com. See others here. Read other NEast Philly columns here.