Port Authority unions get first raises since 2010, absent a Christie veto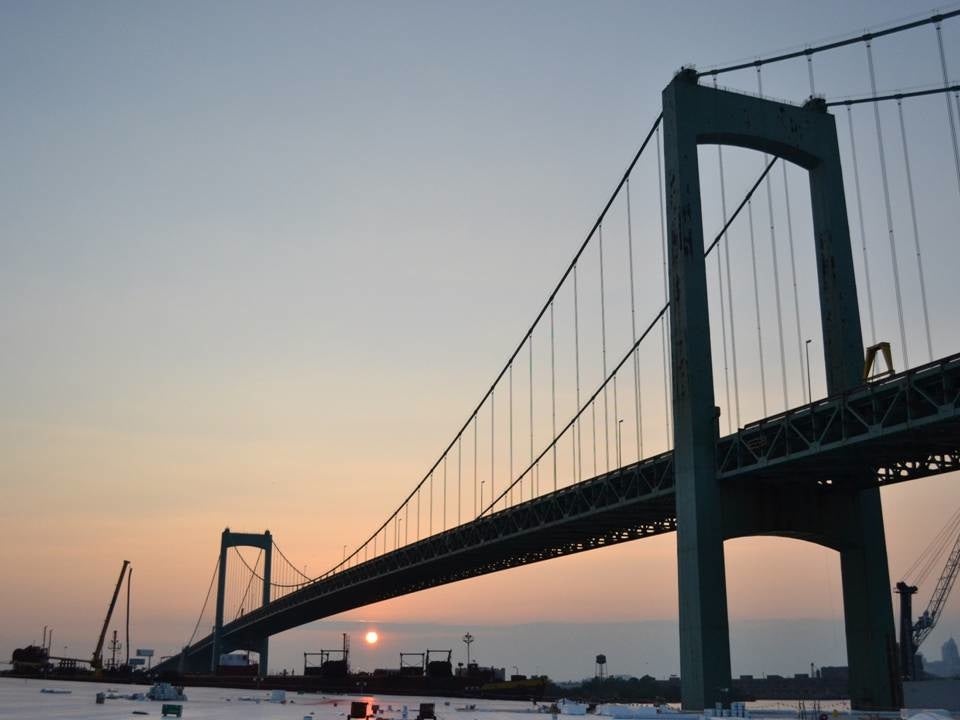 After years of working without a raise, the Delaware River Port Authority's (DRPA) unions are poised to sign new collective bargaining agreements. At their meeting Wednesday, the DRPA board voted to authorize new labor contracts to cover pay increases into 2017.
The DRPA's toll collectors and bridge maintenance crews have gone without a raise since 2011. The PATCO train engineers and repair teams have had it even worse, going without a wage increase since 2010.
There's just one thing that might stand in their way: New Jersey Governor Chris Christie, who has veto power over Port Authority decisions, a veto he has used before.
Still, DRPA Chairman Ryan Boyer said he was hopeful Christie would not use his veto.
"We're talking with the Governor's office—it's ongoing. I think that [his] people want to get it done," said Boyer, saying that there was still a "small, philosophical" disagreement over health care costs.
A spokesperson for Governor Christie declined to comment for this article.
Even if Governor Christie allows the board's decision to stand, the new contracts haven't been signed yet. Still, Boyer said he was "very confident," that the unions would accept the DRPA's terms, an assertion echoed by fellow commissioner John Dougherty. Both Boyer and Dougherty are business managers of Philadelphia unions, but do not represent any DRPA employees.
The collective bargaining agreements would cover three DRPA unions: International Union of Operating Engineers (IUOE) Local 542, International Brotherhood of Electrical Workers (IBEW) Local 351, and Teamsters Local Union 676. The Teamsters represent 211 employees, IUOE 194 employees, and IBEW 21. A fourth union represents DRPA police.
While the exact terms of the agreements different slightly, all feature 1.9 percent annual increases, including retroactive pay increases going back a few years. DRPA CEO John Hanson said that, on the whole, the increases averaged out to about 1.6 percent over the last few years. Inflation over the same period fluctuated between 3.2 percent and 1.5 percent.
The full increased payroll costs from the new contracts, including the back payments and future payments into 2017, will total around $2.5 million, said Hanson.
Under the proposed terms, the DRPA also will increase its health and welfare contribution payments to the Teamsters and IUOE by 6.5 percent for 2015 and 2016. The Teamsters will also see a 5 percent bump for 2015 and 2016.
In a related development, Hanson received a $40,000 salary increase, going from $180,000 a year to $220,000. Originally scheduled in January, the raise was tied to the union contracts: Hanson wouldn't get his pay bump until his employees did.
Boyer described Hanson's raise as a "restoration". Hanson earned $180,000 before he was promoted from CFO to CEO in 2014; his predecessor made $220,000.
WHYY is your source for fact-based, in-depth journalism and information. As a nonprofit organization, we rely on financial support from readers like you. Please give today.