Planning Commission kicks off River Wards district planning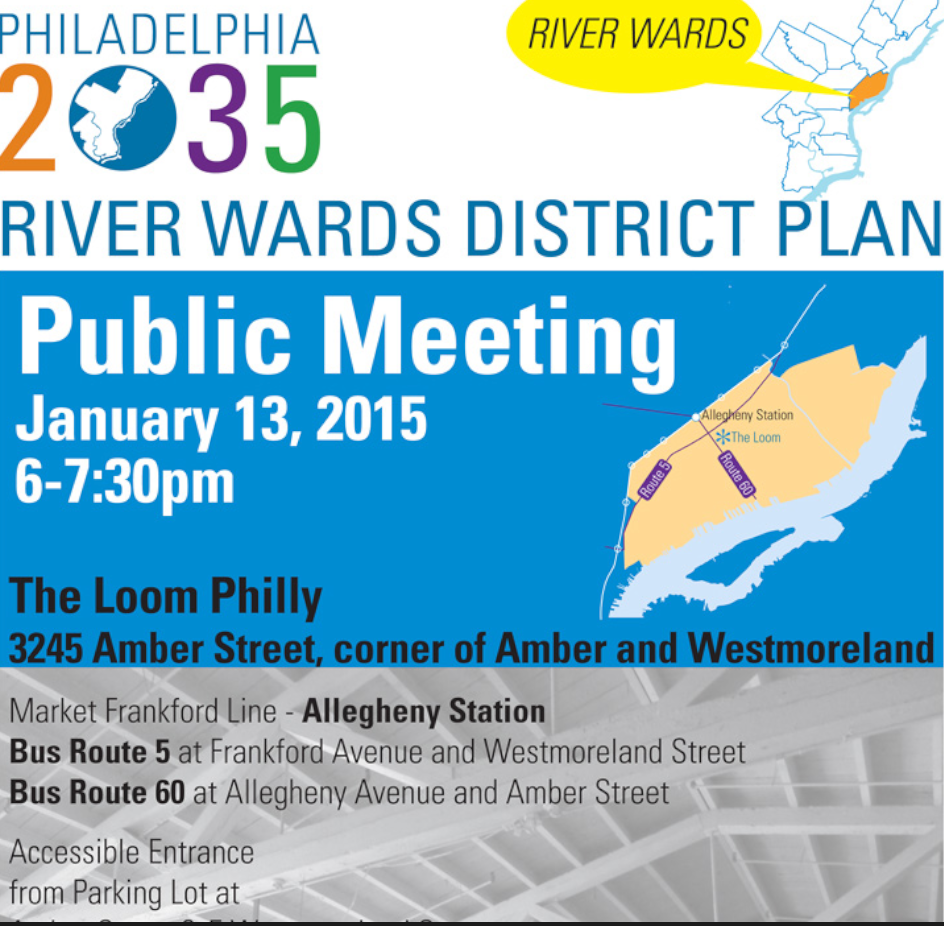 The River Wards Plan is a 10-month process to focus attention on the neighborhoods of the River Wards, Philadelphia as part of the wider Philadelphia Comprehensive Plan. It includes public input, discussions with city agencies, presentation to elected officials and a list of recommendations to help prioritize investment decisions and inform zoning.
River Wards Philadelphia has a unique and varied history of immigration and industry that continues today. This legacy is resembled in the District's unique and thriving commercial corridors, cultural spaces, and solid residential communities.
Strengths of the district include:
Proximity to employment opportunities

Growing arts and small manufacturing community

A steadily growing population

Historic textile mills as potential anchors for a historic District

Strong multi-cultural communities with roots that can be celebrated

Variety of commercial corridors with potential for pedestrian-friendly vibrancy

The Delaware River waterfront and opportunities for better public access

The Market-Frankford Line and transit options as multi-modal connections across the District
Can't make it to the meeting? PARTICIPATE ONLINE
In an effort to extend outreach beyond traditional methods, the River Wards District Plan team worked with OpenPlans to create an online version of the Group Mapping Exercise that will be performed at the first public meeting.
Contact: Ashley Richards
ashley.richards@phila.gov / 215.683.4616