Planning Commission hears South Philadelphia District update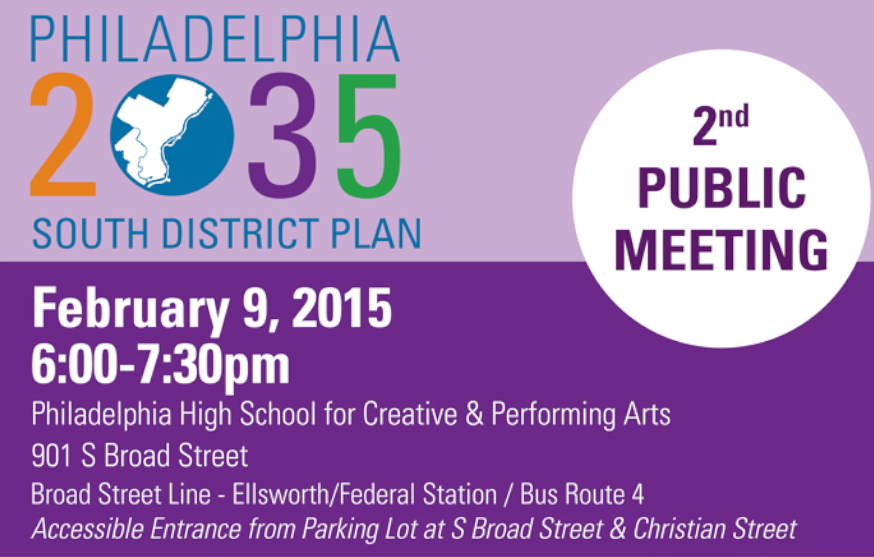 Tuesday, the Philadelphia City Planning Commission heard about the research and civic engagement PCPC staff had conducted on planning and zoning goals for the South District, which is bounded, very roughly, by Washington Avenue on the north, the Delaware River on the east, and Interstate 76 on the south and west. It includes Grays Ferry, East Passyunk, Pennsport, and Point Breeze, among other neighborhoods.
The South District plan is one of 18 district plans being completed by the Planning Commission as part of the Philadelphia2035 citywide vision process. The goals of the project include updating the zoning maps, enhancing the public realm, identifying historic properties, and improving access to transportation and healthy food.
Tuesday, planning staffer Nicole Ozdemir presented some key statistics about the district:
The population of the area grew by about 1,300 residents between 2000 and 2010,

The biggest portion of the population (39 percent) is between the ages of 20 and 44,

Housing occupancy rose from 87 percent to 89 percent between 2000 and 2010,

40 percent of households in the district don't own cars.
The second public input meeting for the South District will be held Feb. 9, 2015 at the Philadelphia High School for Creative and Performing Arts, 901 S. Broad Streeet, from 6-7:30 p.m.
Watch the video of the full presentation below.