Philly Spring Cleanup preview: Painting, river work, Chinatown street sweep, playgrounds and more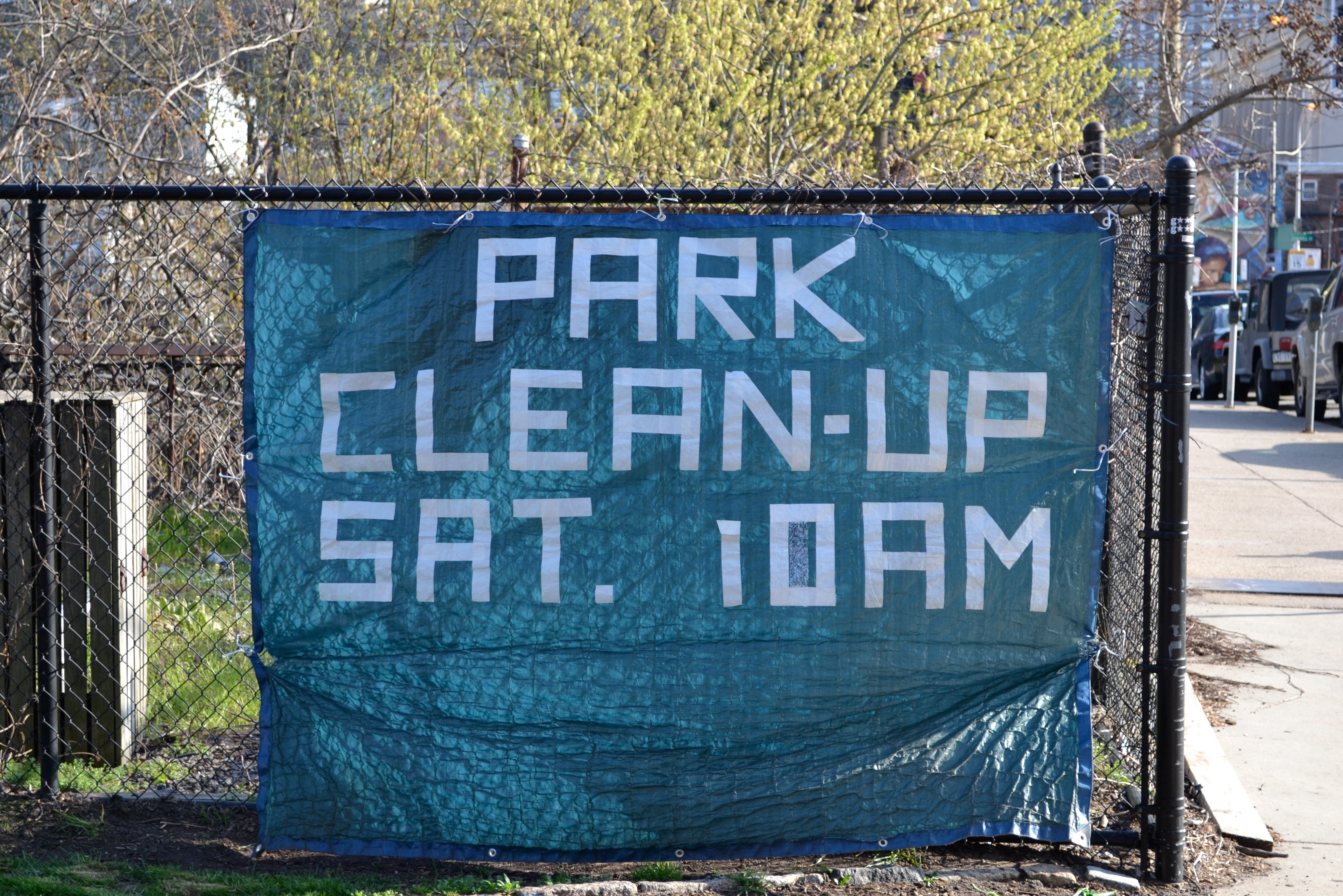 The warm weather is here just in time to get everyone outside for the sixth annual Philly Spring Cleanup Day. This Saturday, Apirl 13, volunteers at 534 registered sites across the city will work to clean and green neighborhoods, parks, streets and green spaces from 9 a.m. to 2 p.m.
Since the annual clean up started in 2008, more than 45,000 volunteers have cleared 5.8 million pounds of trash from the city.
If you're ready to roll up your sleeves, help clean the city and spend some quality time with neighbors, a full list and interactive map of the 534 volunteer sites is available on the Philadelphia Streets Department website. A few of the 500+ cleanup projects in particular caught our attention. Those projects include:
Mural painting at Fishtown Rec Playground, 1201 East Montgomery Avenue
Local nonprofit Art Sphere, Inc. will lead mural and stencil painting on surfaces from picnic benches to poles and trash cans at the Fishtown Recreation Center playground.
River and creek cleanups
Along the Delaware and Schuylkill Rivers volunteers will cleanup the riverfront streets, sidewalks and parks – 301 N. Front Street & 400 S. Taney Street, respectively. The Tookany-Tacony Frankford (TTF) Watershed Partnership, Inc. and volunteers will pick up trash and mark storm drains in the neighborhoods around Tacony Creek Park – 4641 Roosevelt Boulevard.
Vacant lot cleanup on George Street, 2700 George Street
The 2700 lot of George Street is nearly all vacant lots. Neighbors have made progress in past cleanups but seek help clearing one area of trees, weeds, tires and other trash.
Chinatown spring cleanup, 10th & Vine Streets
Clean streets certainly impact how people perceive a neighborhood, and advocates want Chinatown to be perceived as a clean food, nightlife and activities center. Saturday, the Philadelphia Chinatown Development Corporation is leading a clean up to help spruce up the area's streets and sidewalks and further promote Chinatown as that vibrant center.
Far Northeast playground cleanups
Three Northeast Philly cleanups will clean Hayes Playground (900 President Street), Roosevelt Playground (6455 Walker Street) and Moss Playground (5700 Torresdale Avenue). A fourth far Northeast cleanup is scheduled for Parkwood (12317 Academy Road).
Historic site cleanups in Germantown/Chestnut Hill
Volunteers in Germantown and Chestnut Hill have plenty of cleanup options to choose from this weekend – 26 by our count! Those range from historic site clean ups (Thomas Mansion, Germantown Mennonite Historic Trust and Wyck Historic House, Garden and Farm) to education-based events and more traditional street, neighborhood and rec center clean ups.
Corridor cleanup – Lower Lancaster Ave, 325 N. 39th Street
Led by the People's Emergency Center (PEC), volunteers will clean and green Lower Lancaster Ave – the street itself as well as several specific lots and public spaces. PEC asks that volunteers register and participate in a brief orientation beginning at 8:45 a.m.
To browse a list of sites and sign up to volunteer go to phillycleanup.com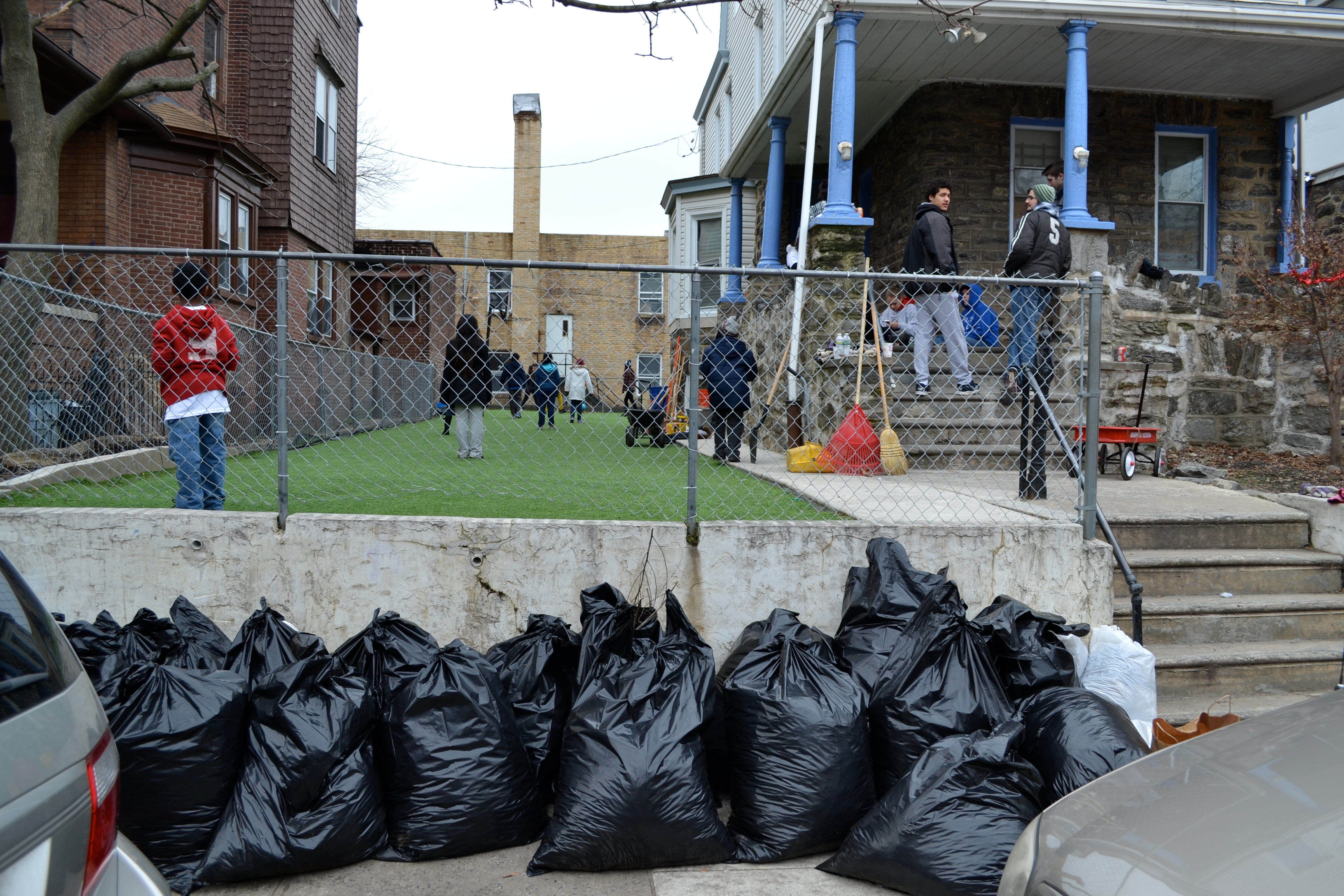 WHYY is your source for fact-based, in-depth journalism and information. As a nonprofit organization, we rely on financial support from readers like you. Please give today.