Philadelphia Eagles look to pull off yet another upset in their title defense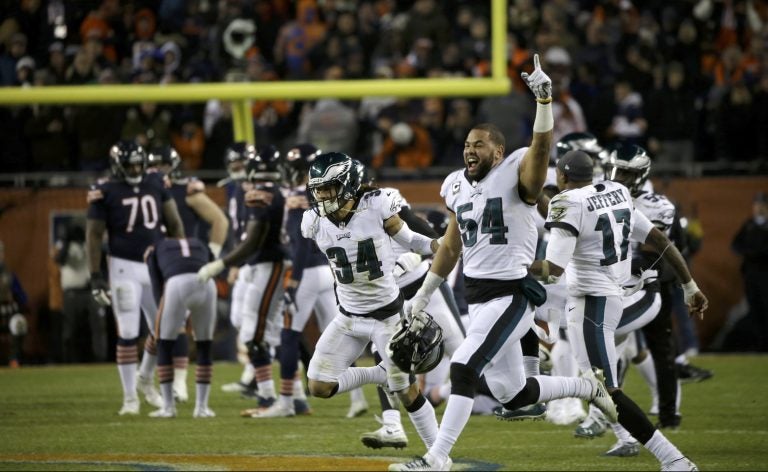 The Philadelphia Eagles started the season as the "hunted," being the reigning Super Bowl champions. But after an avalanche of injuries and an early season record filled with ugly losses, their only chance of defending their title was to become "the hunters" once again.
That continues Sunday in the Louisiana Superdome as the Eagles take on the NFC's No. 1 seed, the New Orleans Saints. To move on in the playoffs to the NFC Championship, the Eagles have to do something no team has done while Saints coach Sean Payton and quarterback Drew Brees have led the team: beat them at home. The Saints are a perfect 5-0 in playoff games in New Orleans under Payton and Brees.
Here's Chris O'Connell arguing live on air with a random Saints fan pic.twitter.com/VGvcnyJjpU

— Dan McQuade (@dhm) January 13, 2019

The Eagles also have to put out of their collective minds their last visit to New Orleans when the Saints handed them a 48-7 defeat early this season. Since that loss, the Eagles regrouped, got healthier, replaced injured quarterback Carson Wentz with Nick Foles, and ran off one of the most impressive late-season runs to bring them to this Divisional Playoff round once again.
That includes last Sunday's blocked field goal against the Bears in Chicago's Soldier Field to give them a last-second win.
Once again, it will be up to Foles to try and continue his playoff heroics and for a revamped Eagles defense to try and slow down Brees and one of the league's most prolific scoring offenses, which averaged 34 points a game this season. Foles' only loss in post-season was to the Saints in 2014 when Chip Kelly was still the Eagles' head coach.
Based on Twitter statistics of geotags, not only does the majority of the country think the Eagles will win another Super Bowl, they have nearly enough electoral votes (241) to become president. pic.twitter.com/kGyyqVtnkN

— Michael Repko (@mikerepko) January 12, 2019

On Saturday night, Eagles fans flocked to New Orleans' Bourbon Street, sporting their team regalia. It promises to be a wild experience in one of the league's loudest venues with many Eagles fans making the trip to the Big Easy this week.
"Fly @Eagles Fly!" against the backdrop of the @Saints Superdome! They don't know what's coming for them! #GoBirds @6abc pic.twitter.com/ir8krYocoV

— Christie Ileto (@Christie_Ileto) January 13, 2019