Sporadic and subjective: How Pennsylvania's religious 'garb ban' has impacted teachers
The 100-plus-year-old ban is rooted in anti-Catholic sentiment and was used to prevent a hijab-wearing teacher from working in Philadelphia in the 1990s.
Listen
2:23
Haajar Abdullah-Aziz was 8 or 9 when her mother, a Philadelphia public school teacher, told her she might lose her job.
Her mother, Aisha El-Mekki, was a devout Muslim. El-Mekki's principal approached her, she said, and told her she was violating Pennsylvania's school code by wearing a hijab and modest dress.
"I learned that no teacher can wear anything that symbolizes their religion," the principal reportedly said. "What are we going to do about this?"
It was the early 1990s. The state's so-called "garb statute" had been on the books for nearly a century and by that point was rarely enforced.
El-Mekki, a freedom fighter and Black Panther, told her principal her faith was non-negotiable. She would teach in full garb or not at all. The decision was up to him.
The principal respected El-Mekki and chose not to enforce the law, Abdullah-Aziz said. So her mother kept doing what she loved, teaching science to middle school students in Northwest Philadelphia, hatching chicks from eggs each year.
But the ban wouldn't leave El-Mekki's mind.
"It just loomed in the atmosphere," Abdullah-Aziz said. "There will always be multiple reasons why you could get let go and this is one of them."
The memory flooded back to her last month when Abdullah-Aziz, now a teacher, learned the law that threatened her mother's career is still a part of the state's public school code. El-Mekki taught in the district on and off for decades. She retired in early 2020 due to health concerns and died from cancer later that year.
"Literally, 30 years later, here we are talking about this very issue," she said.
While about two dozen other states once had garb bans, Pennsylvania is the only one with a law still on the books. The other two holdouts, Oregon and Nebraska, repealed their laws in 2010 and 2017, respectively.
The ban says public school teachers may not wear any "dress, mark, emblem, insignia indicating the fact that such teacher is a member of an adherent of any religious order, sect or denomination."
If a teacher breaks the law once, they can be suspended for a year. If they return to school and break the law again, they can be "permanently disqualified" from teaching at the school.
A federal court ruled in 2003 that the commonwealth's statute is likely unconstitutional under the First Amendment. No legal challenges to solidify the ruling have been brought since then.
State senators Kristin Phillips-Hill, a York County Republican, and Judy Schwank, a Berks County Democrat, have tried twice to remove the ban. While it has passed the state Senate, it has never made it to a vote in the state House.
"It's embarrassing that this law is still on the books," Phillips-Hill said.
The two reintroduced their bill in early January and the Senate unanimously passed it a few weeks later.
It has no opposition politically, Phillips-Hill said. Instead, the challenge is timing. The bill isn't scheduled for a vote in the House yet, but if it can get on the calendar, she expects it to pass easily.
"Sometimes, some things that are just the most common sense struggle to get over the finish line," she said.
Garb ban has anti-Catholic roots
Pennsylvania was among the first states in the U.S. to prohibit public school teachers from wearing any type of religious garb — from a small cross on a chain to a yarmulke. Nearly two dozen others passed similar laws by the 1940s.
Philip Jenkins, a professor of history at Baylor University in Texas, said while these laws advanced the separation of church and state, the real focus was on keeping Catholics out of classrooms.
By the late 19th century, one of the dominant facts in American life was anti-Catholicism, Jenkins said. Protestants formed a mass movement called the American Protective Association that had millions of followers across dozens of states.
While it's largely forgotten today, Jenkins said, at the time it was probably the largest single mass movement in American history.
"They believe they're there to fight a Catholic conspiracy to take over the country," he said. "They get a lot of laws passed around the country trying to separate church and state because they don't want the Catholics taking over Protestant schools."
Pennsylvania adopted its garb statute in 1895, when the movement was at its strongest, Jenkins said. Other states followed, and in some cases, modeled their laws on the commonwealth's.
By the 1920s, the American Protective Association had dissolved and the Ku Klux Klan had taken up its cause, having reached the north with a focus on anti-Catholic, anti-Semitic, and anti-immigrant sentiment.
In Pennsylvania, the garb law led some teachers to end their public school careers, including Catholic nuns in Cambria County, and later plain-dressed Mennonite and Brethren school teachers in Lancaster, according to historians Steven Nolt and Jean-Paul Benowitz.
Teacher Lillian Risser, a Mennonite, and the school board that hired her brought the first case against the law in 1908. A judge initially ruled in their favor and declared the ban unconstitutional, citing the freedoms afforded by the state's constitution.
But the state's superior and supreme courts reversed the decision on appeal, claiming the legislature had the right to restrict teachers' dress even if religiously motivated.
In the mid-1980s, three Philadelphia principals cited the law when they denied a teacher who wore a hijab substitute work. She challenged the law, but eventually lost her case.
Protecting students' freedom of religion
Public school teachers' rights have increased significantly since Risser's time, but they still face limits not placed on most other citizens.
David Callaway, a religious freedom specialist for the Freedom Forum, said that's because public schools have a responsibility to protect the rights of students.
While teachers bring their First Amendment rights into the classroom, at a certain point, they start bumping into the Establishment Clause, Callaway said.
Religion has a dual clause that protects the free exercise of religion — what people go out and do — while also preventing the government itself from establishing or favoring one religion over another.
Since public school teachers are government employees, schools have an obligation to make sure students know the beliefs they carry are personal and not endorsed by the government, Callaway said.
"Most states are totally fine allowing teachers to wear unobtrusive religious jewelry or religious garb, you know, things that are not, like, super proselytizing," he said.
Not fine? A T-shirt that says, "Jesus saves."
"The court recognizes that schools and state governments have a real vested interest in appearing neutral in regards to education in particular," Callaway said.
States have shed their garb laws by choice, not legal decree, he said, in recognition that educators should be allowed to bring more of themselves into the workplace.
"If you are a person who wears a hijab or a yarmulke, or carries around rosary beads, those things should not necessarily prohibit you from being an educator," he said.
The end of Pennsylvania's ban
Abdullah-Aziz, who like her mother wears a hijab, didn't let the state's garb law stop her from becoming a teacher.
She earned multiple teaching degrees and worked in upstate New York for a few years before she returned to Philadelphia because she missed the city's diversity.
"I think the degree of diversity that Philadelphia experiences makes me feel safe and protected," she said. "It was never something that I was ever confronted with or that loomed over me as it had my mother."
She taught math at a Philly charter school for 10 years and shifted to early education after the pandemic started.
While Abdullah-Aziz said she hasn't been personally impacted by the law over the course of her career, she said legislators still need to lift the ban.
"When you don't address things, they can harm people," she said.
"Maybe it hasn't been a top priority, but in this political climate, I would definitely think that it's something that needs to be revisited and addressed."
In recent years, teachers' rights have been increasingly under attack — from so-called "Don't Say Gay" legislation to restrictions on how teachers can discuss race and racism with students.
Some Pennsylvania districts have passed new policies censoring the topics teachers can discuss with students and how they decorate their classrooms.
People with bad intentions don't need another tool to discriminate against teachers, Abdullah-Aziz said, adding that teachers and students benefit when they can bring their whole selves to the classroom.
"We don't need any more reasons for teachers to feel that they can't find their home in education," she said.
"Pennsylvania is already in dire need of good teachers in our schools and teachers that represent all aspects of our society here in the commonwealth," Sen. Schwank, one of the co-sponsors of the bill to repeal the state's ban, said in an education committee meeting.
"We're hopeful that this will finally become law," she said emphatically, before adding more matter-of-factly, "It just needs to be changed."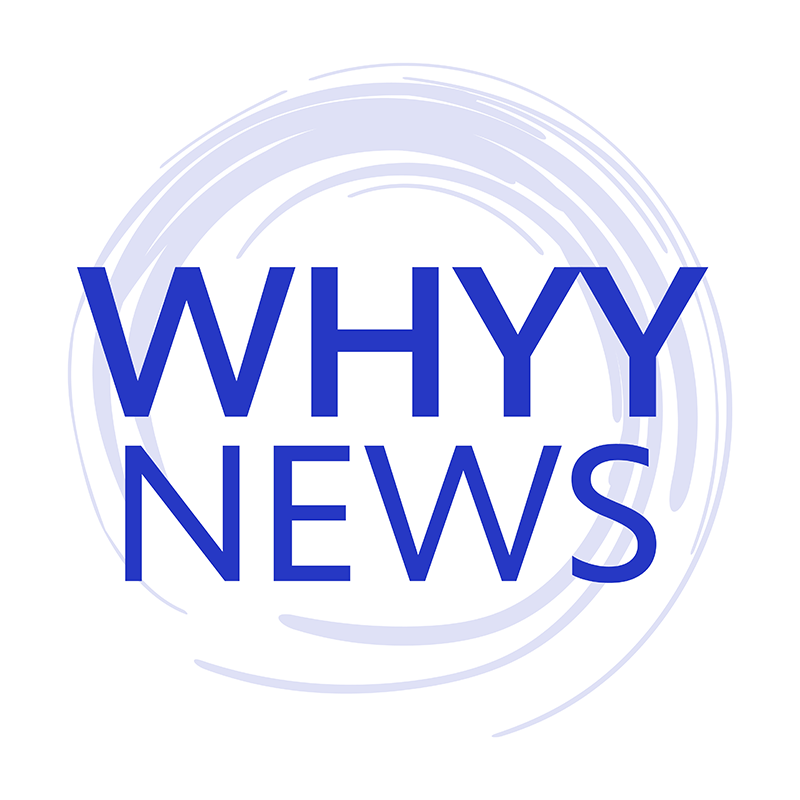 Get daily updates from WHYY News!
WHYY is your source for fact-based, in-depth journalism and information. As a nonprofit organization, we rely on financial support from readers like you. Please give today.