PAL day brings students to City Hall to shadow officials
Listen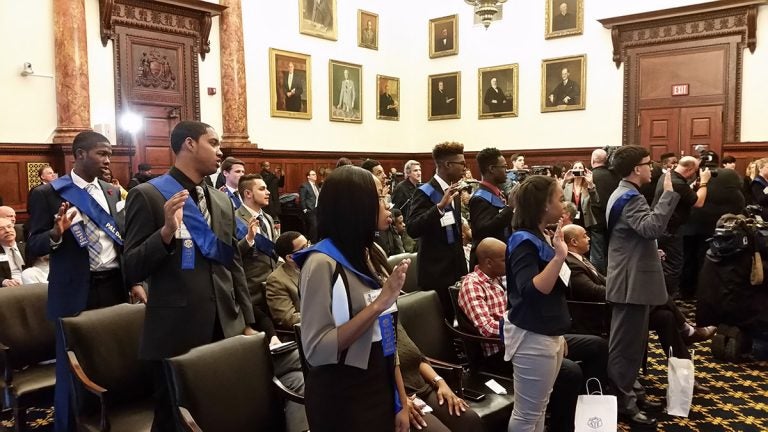 Police Athletic League Day at Philadelphia City Hall brought young people from across the city to shadow government officials.
Twenty-five teens from PAL centers across Philadelphia were paired up for the day with Mayor Jim Kenney, Police Commissioner Richard Ross, District Attorney Seth Williams, members of City Council and cabinet officials.
Student mayor for a day Ziara Singleton said she wants to do more than just watch and listen.
"In shadowing the mayor, I hope we can discuss my suggestions such as gun laws, community relations and teen curfews in order to make this a better city," she said.
Kenney held up his PAL membership card from the '70s, talking about his longstanding involvement with the organization.
"This is what Philadelphia really is about … good kids getting support from good adults. Real community policing because this is what it's all about," he said. "This is what policing is."
Several students hope to join the police force after working with officers at the PAL centers.