Pa. coronavirus recovery: State and Philly health officials hope kids can return to school
Updated at 3:22 p.m.
–
Are you on the front lines of the coronavirus? Help us report on the pandemic.
On Thursday, Pennsylvania recorded a total of 104,358 COVID-19 cases and 7,079 COVID-19 deaths.
Philadelphia recorded 29,102 total COVID-19 cases and 1,675 COVID-19 deaths.
State and Philly health officials hope kids can return to school
As schools prepare to reopen in the fall, health officials in Pennsylvania say they're hopeful it can be done safely. 
Philadelphia Health Commissioner Dr. Thomas Farley said Thursday that if Philadelphia does have a sharp rise in COVID-19 cases in school age groups, the city we might reconsider reopening. However, he is confident Philadelphia schools can reopen safely. 
The city is not requiring college students to test prior to the semester. However, it does encourage students traveling from hot spots in other parts of the U.S. to quarantine for 14 days before classes start. 
"Schools and colleges will be opening, we do believe they can reopen safely, but they have to do so carefully and monitor very closely infection spread if there is any," Farley said. "We have provided guidance for schools and colleges and are consulting individually with colleges and schools on their reopening safety plans." 
Pennsylvania Health Secretary Dr. Rachel Levine said in her press conference Thursday that the state's goal is for schools to reopen in the fall, whether it's completely in-person or a combination of in-person and online classes. She said the state will have to address this issue county-by-county. 
Levine said if there was a concern about the spread of the virus in a particular school, the health department might prioritize testing at that location. 
"We're going to stay positive and optimistic there will be in-person school, and we'll be working towards that," Levine said. "That's why the mitigation efforts we talked about are so important. It's critical to drive down the case counts now in order to prepare for schools to reopen. If we don't do that now, that would put that in jeopardy."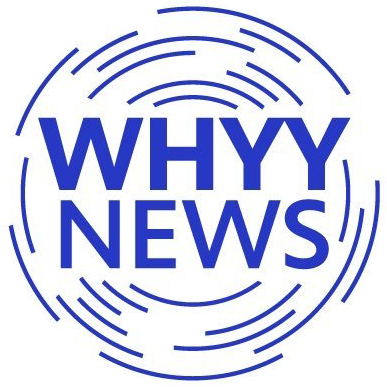 Get daily updates from WHYY News!
City and state officials crack down on restaurants 
Pennsylvania has taken the measure of decreasing restaurant capacity to 25%, closing bars and clubs not serving food, and limiting gatherings to 25 people. 
That decision was made due to the increases in COVID-19 that are trending toward younger populations between the ages of 19 and 40 who are congregating at restaurants and bars, both in Pennsylvania and nationwide.
Philadelphia too is seeing a general rise in cases among people in their 20s and 30s, but have not tracked it to one particular social activity. 
"We really don't know if this is through social contacts, occupational contacts or other exposures," Farley said. "We are concerned about infection in that younger group because they can spread it to older people they're in contact with." 
Indoor dining is not allowed in Philadelphia at all, due to the risk of spreading the virus in venues without ventilation, and because customers can't wear masks while eating.
Farley said he's seen a number of restaurants following the safety rules. However, some restaurants have been given warnings about practices that aren't safe. 
The city has closed seven restaurants due to non-compliance, Farley said. Since May 1, the city's License & Inspection officers have conducted 4,277 inspections, 621 of which were related to customer complaints, including for food safety issues not related to COVID-19. 
In addition, the Streets Department SWEEPS officers have responded to 57 complaints and have conducted 164 inspections, resulting in 89 warnings and 19 violations, since June 12.
Farley urges restaurants and customers to remember that staff should wear masks correctly (covering both the mouth and nose), that there should be safety barriers at cash registers, and the chairs (not the tables) should be six feet apart. In addition, restaurants should communicate the rules to their customers. 
Customers who see a restaurant that is not following the rules should report the issue to 311, Farley said. 
"We do think outdoor dining can be done in a safe way if people follow safety precautions," he said. 
Indoor dining won't begin until the city sees a decline in COVID-19 cases.