Pa. auditor general renews calls for expanded authority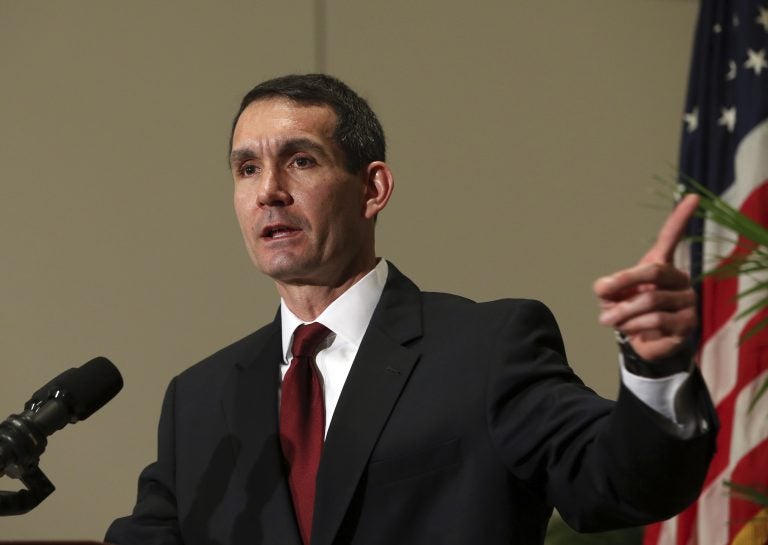 Pennsylvania Auditor General Eugene DePasquale has outlined a plan for the new year that includes a request for more authority.
The nonpartisan elected officer can't investigate legislative spending or municipal authorities — despite years of pushes to allow it.
The former House Democrat, now in his second term as auditor general, said Monday a spate of recent revelations that the General Assembly has paid hundreds of thousands of taxpayer dollars to settle sexual harassment claims is one reason he wants the ability to audit them.
"I guarantee you, 90 percent of the members — if not higher — had no idea that took place," he said. "So if members didn't know, imagine the outrage from taxpayers that that money was being used to settle those lawsuits."
It's not a new issue.
State Rep. Bob Freeman, D-Northampton County, said this is the third consecutive session he's tried to get a bill passed to open the Legislature to audits.
"I'm not sure leadership considers it one of their priorities," he said.
DePasquale's simultaneous push to audit municipal authorities is another issue that has seen repeated fits and starts.
Right now, his office can audit only when invited.
But he said success in recent municipal reviews may help convince people it's a good idea.
"When the Philadelphia Parking Authority and the Pittsburgh Water and Sewer Authority responded to public pressure and invited my team in, we uncovered wide-ranging problems that led to dramatic reforms at both entities," he said.
If he is granted additional power to audit the authorities, DePasquale said first on his list will be the Scranton Sewer Authority, the Municipal Authority of Westmoreland County, and the Greater Erie Community Action Committee.
All three entities have been roiled by financial issues in recent years.