Open Streets announced for South Street and MLK Drive on Sept. 24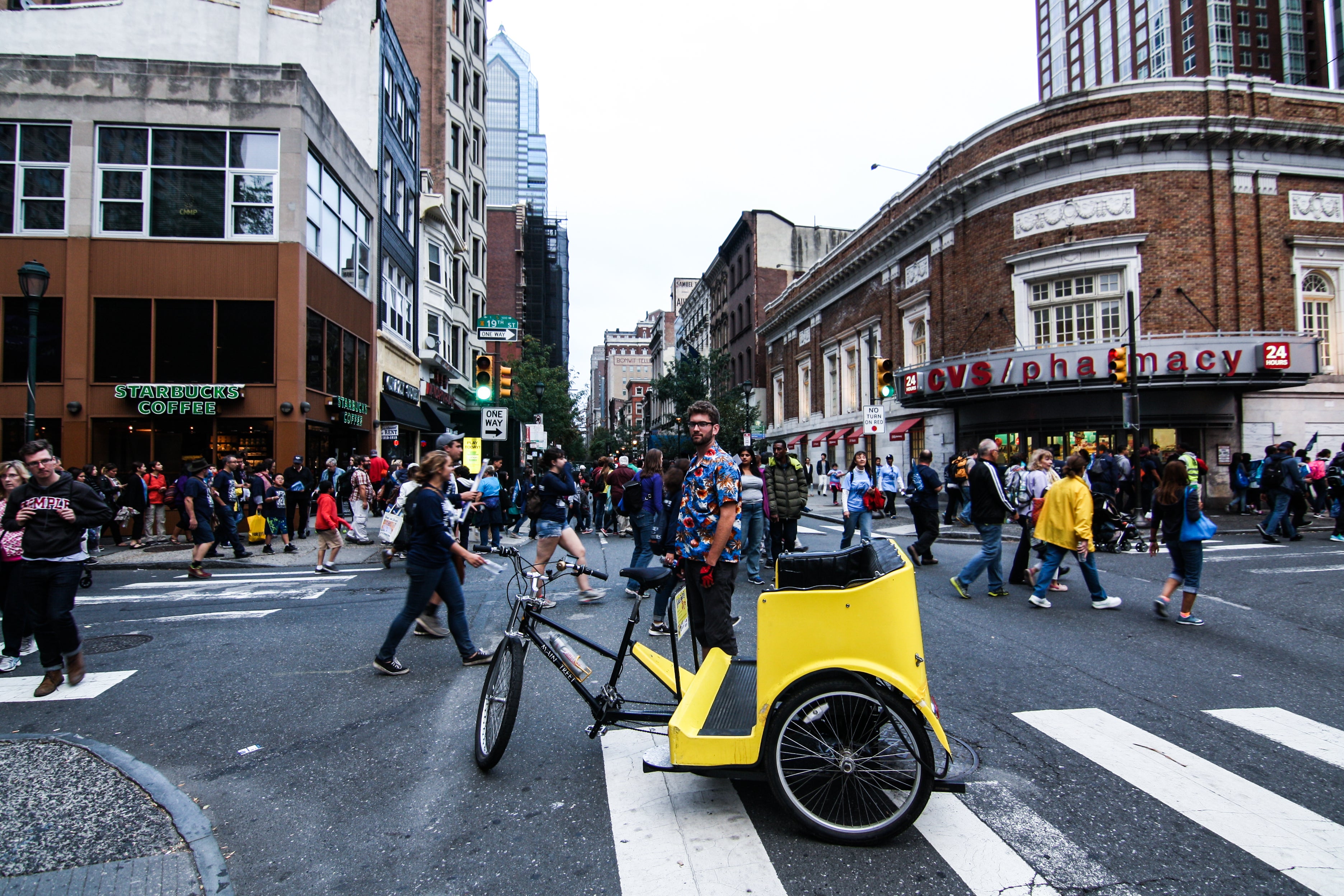 A slightly coy Deputy Managing Director Clarena Tolson spilled the beans about the city's Open Streets plan to the Bella Vista Neighborhoods Association Tuesday evening.
Tolson, who didn't want to reveal all of the details before a formal announcement next week, said that the route would run on the street "where all the hippies meet." Not everyone got The Orlons reference, so let's be clear: It's South Street. On September 24th from 8 a.m. to 1 p.m. the entirety of South Street—starting at Front Street and extending to the South Street Bridge—will be closed to vehicular traffic.
The Open Streets fun, going by the moniker Philly Free Streets (maybe Philly Phree Streets?), will then extend down the Schuylkill River Trail to Martin Luther King Drive, and then on to a place called the plateau where everybody goes. In total, the Philadelphia (car) Freedom will run 9 miles, with activities in the works all along the route.
Regardless of what you call the event, do not confuse it with the papal visit: This won't be a large box closed to cars and patrolled by national guardsman. Think of it more as a block party: One very, very long block party.
While there is just one Philly Free Streets event planned this year, there'll be more next year, said Tolson. LeeAnne Mullins, chair of OpenStreetsPHL*, a group founded to advocate and organize Open Streets events in Philadelphia, said the group was hoping for at least three events in different neighborhoods. Tolson cautioned that the city would take a measured approach: See how the first one goes and go from there.
Tolson said the city would be reaching out for feedback from city residents on both what they want to see and not see during the half-day street fair. The city will also be looking for more volunteers to help run the event.
While the Philly Free Streets event will feature programming ranging from arts and crafts to free concerts, it will differ significantly from some of Philadelphia's other street festivals, like the Night Market or Blocktoberfest. For one, the emphasis will be on the free and open access to the right-of-way by pedestrians and cyclists, rather than packing the streets with food trucks and beer tents.
The event is inspired by other open street programs in other cities, such as Los Angeles' CicLAva. The idea is simple: Let residents explore their city in a unique way. In other cities, businesses along the traffic-free routes have supported the closures, citing increased customer awareness and upticks in business.
The Bella Vista residents in attendance sounded excited about the proposal. As they watched a video prepared by OpenStreetsPHL describing the idea, one elderly resident offered her approval
""I'm all for that," she said. "I don't have a car."
The streets won't be complete closed: Certain intersections will remain open to allow traffic to cross South Street. After all, no one is interested in making it impossible for cars to get around the Streets of Philadelphia.
That last one was a stretch.
* Disclosure: PlanPhilly Engagement Editor Jon Geeting helped found Open Streets PHL.
WHYY is your source for fact-based, in-depth journalism and information. As a nonprofit organization, we rely on financial support from readers like you. Please give today.