In times of disaster, support, love, and kindness keep us sane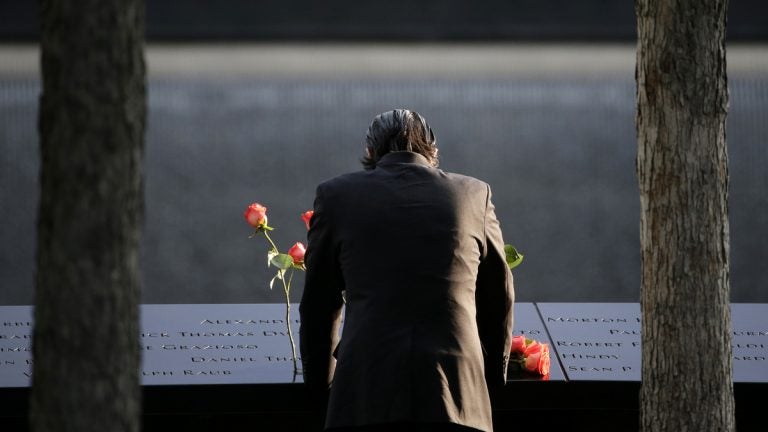 Over the last several months we have been hit with events of terror, tragedy, disaster, and political upheaval. With today's 16th anniversary of 9/11, and the recent landfall of tropical storm Irma, people report having much more anxiety and depression.
I have been counseling survivors of all types of trauma and abuse for over 20 years. During the last few months, patients are asking me: "How do we stay sane and live in the moment when it seems the world and our country is falling apart?" These are questions I often ask myself as well.
Images of the devastation after tropical storm Harvey have deeply affected most of us. Whether it is watching a family being rescued or talking with witnesses and victims of the storm, it triggers something in most of us about our humanity. Every year on Sept. 11, people around the world will talk about "Where were you on that day?" or "How do you cope with the loss of your family member?" or "Have you recovered from the sights, smells, and sounds you witnessed while trying to save others?"
One of the hardest parts about surviving trauma is that we do not have the ability to rewire our brains to not be triggered by anything that reminds us of what happened. Every year on Sept. 11, we are bombarded with those pictures of the towers crashing to the ground. From the moment a family member who suffered a loss sees these images. they will relive the last conversations they had, the memory of being told their loved one's remains were recovered, and the feelings they have every year on this day. For those who were at the scene reporting or rescuing Harvey victims, they will be reminded of the horror in such a loss of life and the knowledge that this event really occurred.
Before those affected by the Harvey flooding have had time to recover, they are already watching the state of Florida deal with the one of the worst storms in its history. What amazes me every year I work with patients, and as I live during times of devastation, is the resilience and compassion, and how that keeps us sane. Last week many were commenting on Facebook about how this is the first time since Trump was elected that political preference and race are not separating us. Stories of people coming to the aid of others have deeply moved us.
It is not the trauma itself that leaves people undone. What wreaks the most havoc is not having a way to process and understand the impact. Sometimes I wonder how these families who lost loved ones on 9/11 live with the loss on every day? I also find myself thinking about how all the families with children are staying sane after the Harvey and Irma flooding ruined their homes and things they have worked to hard for. Then I think about patients I have met through the years, and I realize it is the ability to connect and reach out to each other in kindness that really makes the difference.
Videos that have gone viral after the Harvey flooding are mostly of people just lending a hand. Facebook has been flooded with images of total strangers coming to the aid of those stranded and trapped by the floods. There were countless posts of pets being rescued, of reporters and photographers stopping their work to help a person get to safety.
I remember the year of 9/11 and going into New York City days after the terror attack. While the city seemed dark and empty, what struck me was all the vigils and people in the community offering different kinds of support to help victims, family members, bystanders, and rescue workers. It almost felt like everyone was grabbing a hold of each other's hand, and that all the hate and prejudice in the world no longer existed.
Now more than ever we need to find ways to connect with our loved ones and do whatever we can to help those directly affected by recent disaster. As the 9/11 anniversary passes, we can give to others in a way that can also provide comfort for ourselves. The best way to stay sane is to hold onto hope, faith, and the ability of people to be good, no matter their race, religion, or political affiliation. Times of tragedy can bring out the best in each of us. Hug your loved ones and do what you can to feel like you are making a difference, no matter how big or small. There is no such thing as too much support, love, or kindness.
—
Shari Botwin has been counseling survivors of trauma and abuse in her Cherry Hill private practice for over 20 years. She has appeared on several national media outlets to give commentary on the Cosby trial, the Paris attacks, and the Orlando shootings. She is working on her second book, "Conquering Trauma," and will be featured in a documentary on sexual assault recovery later this year.
WHYY is your source for fact-based, in-depth journalism and information. As a nonprofit organization, we rely on financial support from readers like you. Please give today.