Only half of Philly has filled out the census. Help is heading to low-response neighborhoods
Philly neighborhoods with the lowest self-response rates can expect to see socially distant, pop-up census booths this summer.
Just more than half of Philadelphians have filled out the 2020 Census. And while Philly's 51% response rate is not all that shocking — city and state leaders anticipated difficulties in getting an accurate count even before the COVID-19 pandemic — people like Stephanie Reid can't help but feel disappointed.
"I think people are just inundated with so much information right now about things that are really stressful that a message about the census is harder to get through than ever," said Reid who is the executive director of Philly Counts, the city's effort to ensure every resident is counted in the 2020 Census.
But some additional help to spread the message has arrived.
Neighborhoods with the lowest response rates in the city — sections of West and North Philly — can expect to see "socially distant pop-up shops" with census workers equipped with tablets and official badges.
The national Mobile Questionnaire Assistance program officially launched this week and Philly is getting 20 out of the 3,000 staffers assigned to the effort, according to Jennifer Braxton, a spokesperson in the U.S. Census Bureau's Philadelphia office.
Those staffing the booths are available to answer questions about the census and help people fill out the form, which is available online for the first time. The booths have been in Philly since last week after the city was picked for a soft-launch of the program, and it's unclear if they've helped to boost the response rate so far.
"No significant jumps to report yet," wrote Braxton in an email.
Still, Reid said the additional help is "desperately needed" and she remains optimistic.
Due to the uncertainty brought on by the spread of the coronavirus, the booths will operate on a week-by-week basis until Sept. 18. It's part of a final push to boost participation numbers before Aug. 11, which is when census workers begin visiting the homes of people who haven't responded.
The booths are slated for high traffic places, such as grocery stores, laundromats and food banks.
Neighborhoods like Strawberry Mansion, Mantua and Belmont are of particular concern.
"Those areas are definitely low-response, but I mean, honestly, so much of the city is right now," Reid said.
At stake are billions in federal funding for the next decade. Such large numbers may be hard to digest, but Pennsylvania loses $20,000 in federal dollars over the next 10 years for every person who doesn't fill out the census.
To be sure, census advocates like Reid went into this year fully aware that the city had several what they call "hard-to-count populations." In 2010, Philly's self-response rate was 62.4%, the state's was 70.2%. They also knew introducing an online census could be an obstacle of its own.
But the effect COVID-19 restrictions have had on the largest peacetime government operation in the country can't be understated. In-person reminders and explainers about the census are the cities' primary tool to drum up awareness, Reid said.
Without being able to safely gather, she said, census advocates and volunteers have had to shift their outreach strategies.
Another problem, per Reid, is the number of people who think they missed "Census Day" on April 1, and thus, their chance to fill out the nine-question form.
April 1, however, simply works as a reference date every 10 years. Think of it as the official "on your marks, get set, go!" for the country — even though operations in remote places like Alaska actually begin before that date.
What's more, the pandemic has delayed census operations by several months.
"The census is not over," Reid said. "You can still respond."
Census workers were originally slated to knock on doors from mid-May through the end of July. Now they're scheduled to go out in mid-August. Still, Reid would prefer if residents filled out their questionnaires sooner rather than later.
She hopes the booths and volunteer efforts in the city help move the needle for Philly, which is not that far behind from other major cities.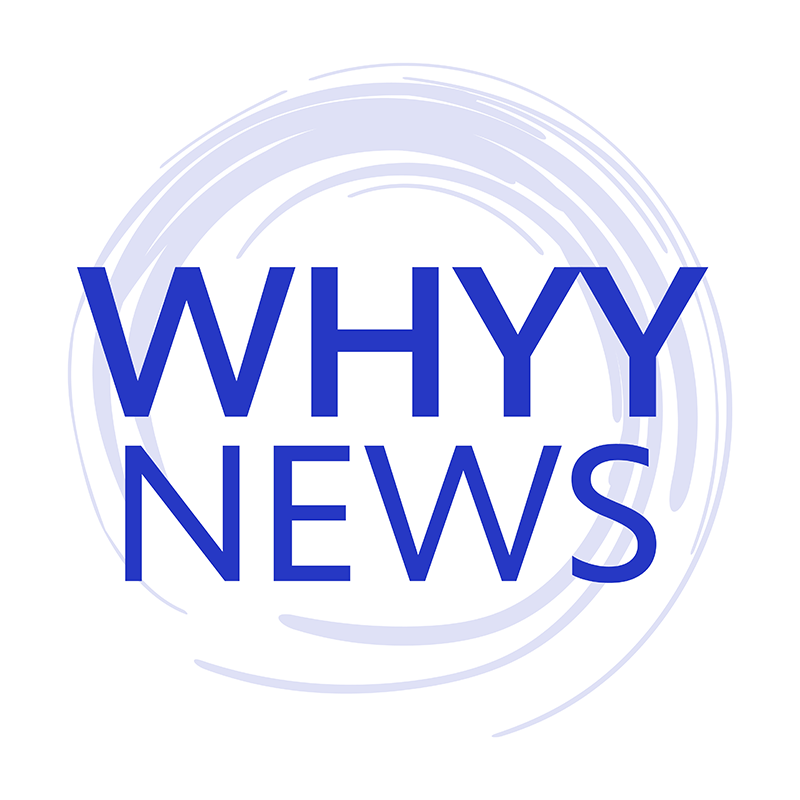 Get daily updates from WHYY News!
While the national self-response rate is at 62%, major cities are struggling in the 50s.
Boston's self-response rate is at about 52%, while Massachusetts stands at 64%; Detroit is close to 48%, while Michigan stands at about 68%; Chicago remains at 55%, while the state of Illinois is at 67%.
"The pace where we have continued to increase our self-response rate since April has been pretty consistent for all cities across the board," Reid said. "That's because there's not a lot of tools at our disposal."
But Reid and other census advocates are making do with what the situation allows.
In Philly, volunteers with Reid's office have attached census literature in food boxes that go to families in need during the pandemic. Stickers are on their way, too. As children are an often undercounted population, volunteers are also planning to give out baby bibs and children's t-shirts.
Since the start of the month, some 250,000 door hangers have been distributed across the city. Another 50,000 are slated to reach peoples' front doors with census reminders.
Volunteers are now making up to 15,000 calls a week to Philadelphians, in part, to check in on them to make sure they are aware of services the city has made available to fight food insecurity during the pandemic, as well as making sure people are staying cool this summer — while always ending on a discussion about the census.
Where you can find census help:
Mondays and Fridays at the North Light Community Center on Green Lane in Manayunk from 9:30 a.m. to 12 p.m.
Tuesdays at the Blackwell Regional Library at 52nd and Sansom streets from 9:30 a.m. to 1:30 p.m.
Saturdays at Clark Park Farmers Market at 43rd Street and Baltimore Avenue from 9:30 a.m. to 12:30 p.m.
---

WHYY is one of over 20 news organizations producing Broke in Philly, a collaborative reporting project on solutions to poverty and the city's push towards economic justice. Follow us at @BrokeInPhilly.
WHYY is your source for fact-based, in-depth journalism and information. As a nonprofit organization, we rely on financial support from readers like you. Please give today.