Old City objects to use of councilmanic privilege for 205 Race St. project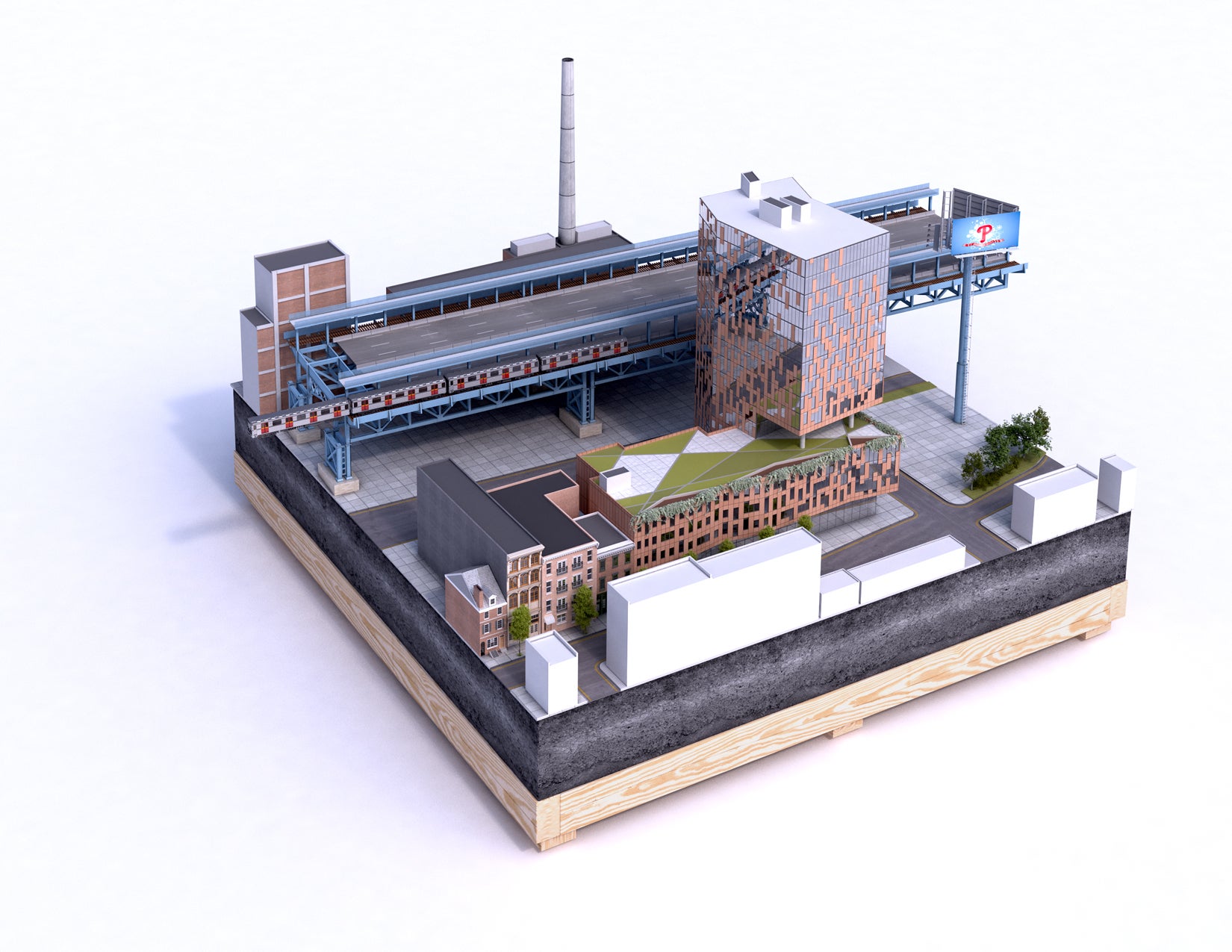 When you want to construct a building that's bigger and denser than the property's zoning allows, the old-fashioned way to do that is to apply for variances, meet with the local community groups, present your case to the Zoning Board of Adjustment, and hope for the best.
Or, if you're savvy, you could avoid all that and just ask your Councilperson to change the zoning.
The developers of the proposed 16-story, 128-dwelling-unit, mixed-use project at 205 Race Street in Old City appear to have opted for the second method after withdrawing their application for zoning relief shortly before the ZBA was scheduled to hear their case.
Last week, Councilman Mark Squilla introduced a bill that would add a "Bridge Approach Area" to the Old City zoning overlay, providing size and density bonuses to buildings on CMX-3 parcels between I-95, 4th Street, Race Street, and New Street. The 205 Race parcel is the one of the biggest CMX-3 lots in that area.
Representatives of Brown Hill Development and their attorney Dan Reisman have so far not said why they withdrew their application, but Old City Civic Association—the local Registered Community Organization—has objected to the scale of the project. And now, some members of OCCA are protesting Squilla's bill.
"Regardless of the extensive area (some six square blocks) of the overlay, it is clearly designed to permit as a matter-of-right one project – 205 Race Street, an 18 floor highrise by developer Jeffrey Brown that would not otherwise be allowed under the new zoning code without several variances from the Zoning Board of Adjustment," wrote Richard Thom, chair of OCCA's developments committee, in an email to PlanPhilly.
Last week, an aide to Councilman Squilla confirmed that this bill was drafted with 205 Race in mind. PlanPhilly has so far been unable to speak with Squilla.
Thom's email continued:
Regardless of the fact that this seems to represent an outright legislative "gift" to the developer, the broader issues revolve around the new code. The continuing introduction of "councilmanic privilege" legislation trumping the new code terms negotiated over a five year community participation effort essentially makes the new zoning meaningless. It is dead. All zoning districts, zones, land use categories and other restrictions such as height and bulk are subject to the whim of council to overturn for special interests. Furthermore, overlays as this one are a bald-face attempts to circumvent the Zoning Board of Adjustment's charter given powers to rule on code exceptions with citizen public testimony and input – and the potential for court redress. This appeals body was codified in the early 1950's Reform City Charter but the charter is to be thrown to the curbside when it seems convenient.
Read the whole email here.
WHYY is your source for fact-based, in-depth journalism and information. As a nonprofit organization, we rely on financial support from readers like you. Please give today.