Officials: 'Black material' pumped ashore on Ocean County beach is peat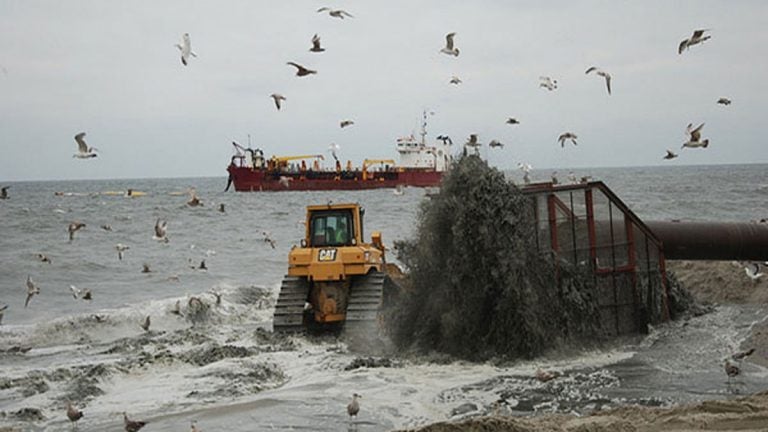 Officials say the unsightly material found along the shoreline on an Ocean County beach recently is naturally occurring.
As part of a 14-mile beach fill and dune construction project along the northern Ocean County coast, the U.S. Army Corps of Engineers recently began dredging and pumping sand in Seaside Heights.
Beachcombers began to notice black material washing ashore, and a local official says it's peat, a naturally occurring and harmless material that is typically a combination of ancient soil and vegetative material.
It's the same substance that washed ashore in nearby Ortley Beach last summer.
"Though undesirable and a nuisance in a beach fill operation, they are sometimes encountered during the dredging process," a U.S. Army Corps of Engineers statement from July said, adding that all areas to be dredged are "rigorously sampled" prior to project commencement.