'Off the beaten path' no longer, Strawberry Mansion residents bring life to neglected gem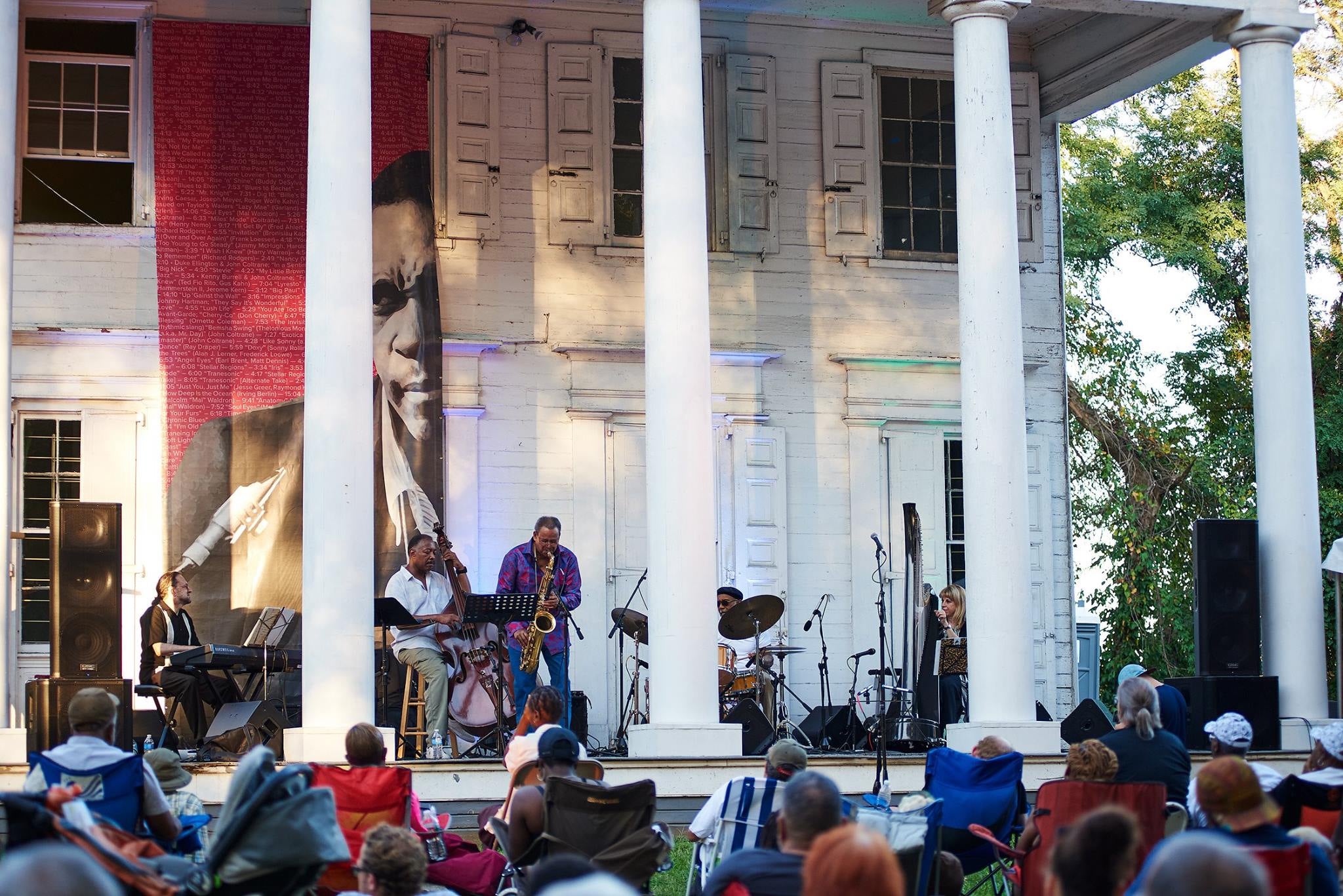 Take a walk through Fairmount Park and eventually, you will find yourself staring up at a grand historic mansion. Nestled in the vast green's acreage, most of these publicly owned buildings have undergone extensive restoration and are now enjoying second acts as museums, restaurants, and community centers. One notable exception sits on North 33rd Street, right on the edge of Strawberry Mansion, a neighborhood that similarly hasn't seen much investment in decades: the Hatfield House.
A beautiful Greek Revival-style manor with huge white columns marking its entrance and the kind of architecture that takes your breath away, the house has gone largely unused, with repairs and critical maintenance work left undone.
"It's kind of off the beaten path. It was kind of not as integral to the community [as other nearby historic mansions]," says Judith Robinson, a longtime Strawberry Mansion resident. "It's only just becoming significant for the community."
But on Friday, artists and neighborhood residents, including Robinson, will take a step to change that relationship with an event they are calling "Painting with a Twist."
Led by Amber Arts and Design Initiative — a Philadelphia-based arts collective working as artists-in-residence at Hatfield — the effort is part of a larger campaign to understand how Strawberry Mansion residents would like to use the space as the Fairmount Park Conservancy prepares for possible capital improvements there. The house, built in 1760, needs roughly $500,000 in repairs. Last year, the collective hosted a jazz concert ( seen above) at the house.
"Come by, listen to great music, maybe have a glass of wine," says Ellen Ryan, senior director of strategy and planning at the conservancy, which manages Hatfield House. "All we are asking from participants is information on what they like about Fairmount Park, and amenities or programming they'd like to see."
Robinson says she is pleased by the conservancy's efforts to activate the Hatfield House. She hopes to one day see floral shows at the site, and perhaps hold community meetings there as well.
At this point, all things are possible for the historic residence. Unlike other properties within Fairmount Park, it isn't managed by a third-party group. The actual Strawberry Mansion, for example, is cared for by the Committee of 1926. The Woodford Mansion and Laurel Hill are overseen by other such groups.
"This is an opportunity to think through the future of this historic house and how it interacts with the community," says Ryan.
For the time being, the conservancy plans to continue the campaign by holding a community meal at Hatfield. Once the weather warms up, the conservancy plans to invite a barber to set up shop on its stately five-columned porch.
Among the dozens of historic mansions in the park, Hatfield is unique because it was built in a different section of the city — on modern-day Pulaski Avenue, near Simon Gratz High School — and then broken down and moved floor-by-floor to Fairmount Park in the 1930s. When officials relocated the house, the hope seemed to be that it would get better care in the company of other historic properties. Finally, that dream may be realized.
WHYY is your source for fact-based, in-depth journalism and information. As a nonprofit organization, we rely on financial support from readers like you. Please give today.