October 31: Rebuild oversight | Philly 10th in mobility | 218 Arch St remains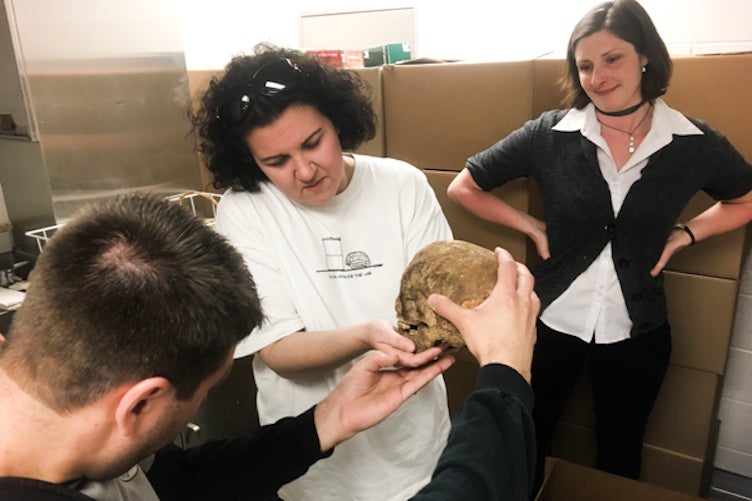 The Rebuild oversight board will meet for the first time Wednesday November 1st at the Kingsessing Recreation Center. Albert Hong does a quick rundown of the board appointees, which includes the Free Library of Philadelphia's Siobhan Reardon, Managing Director Michael DiBerardinis and Councilwoman Jannie Blackwell. To stay up to date on Rebuild, check out Malcolm Burnley's continuing coverage for PlanPhilly.
The president of the Philadelphia Archaeological Forum says that PMC Property Group dumped hundreds of remains from the 218 Arch Street site, WHYY News' Elana Gordon reports. The forum's Doug Mooney made the conclusions based on PMC's latest construction and excavation report, which included "how much earth was removed to a landfill during construction work in between two periods when archaeologists were collaborating with the developer." PMC VP Jonathan Stavin says "it didn't happen," and that the company immediately contacted the city when remains were first identified.
Wilmington took Open Streets to the streets this weekend. The city's pilot program will run five consecutive Saturdays through November 25th. The program promotes the weekly reoccurrence to emphasize and encourage physical activity, "not a one-off event."
The little pub that could: Fergie's chugs onward. GroJLart, contributing to Hidden City Philadelphia, takes us through the latest journey in the big city for the small brick building at 1214 Sansom Street, now in the shadow of the 26-story "Fergie Tower" at 1213 Walnut.
Philadelphia ranks 10th in North America in the Arcadis Sustainable Cities Mobility Index, Melissa Romero reports. The study explores how cities address rapid urbanization, aging infrastructure, population growth, and climate change while meeting the demands of the tenets of the triple bottom line—people, profit, and planet. In the global index, Philadelphia ranks 57th. Mobility factors included financial investments in public transportation infrastructure, commuting time, and affordability of public transit.
Atlas Obscura has a visual recap of Timberland's Day of Service at the Rail Park. On the other spooky day of the October, Friday the 13th, 100 volunteers cleaned up the 25,000 square feet of railway dedicated to the new park and planted some 1,100 plants, trees and shrubs.