November 8: Krasner wins | Atlas is coming | The Fed tours manufacturing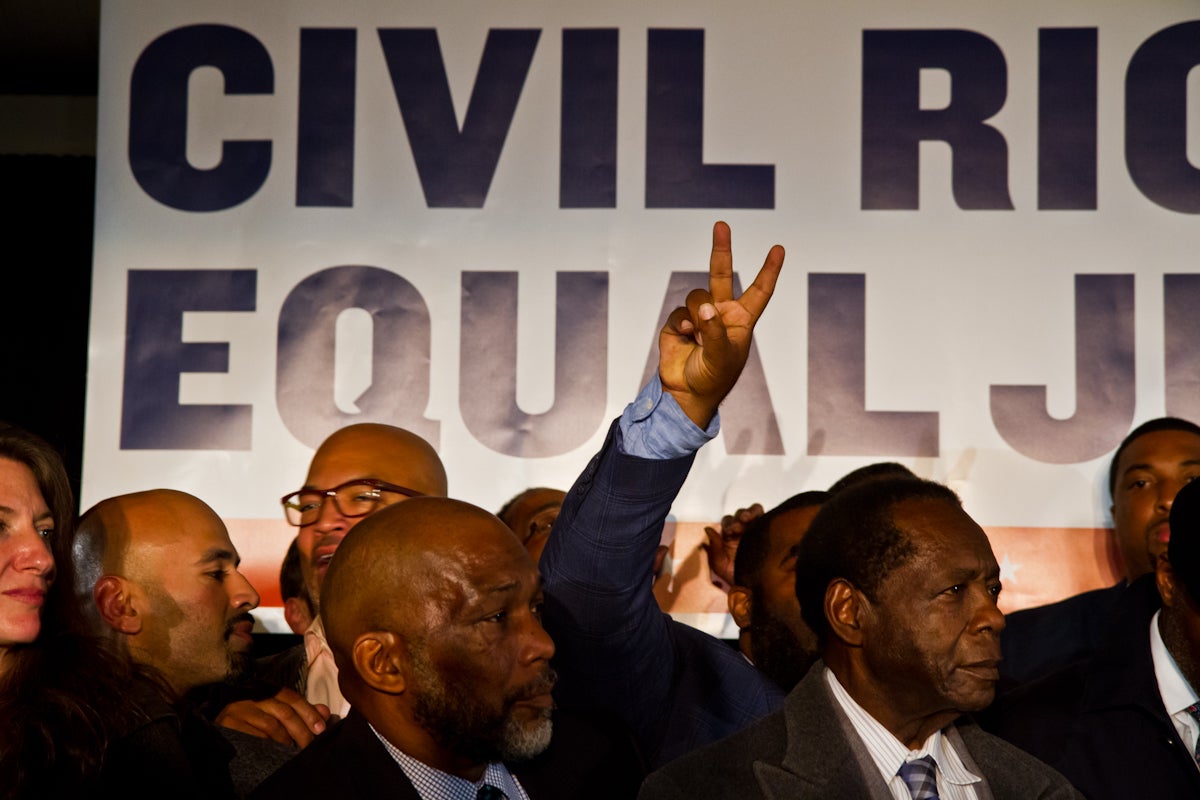 In local election news, civil rights attorney Larry Krasner pulled in nearly 150,000 votes and a 63 percent turnout increase last night, Bobby Allyn reports. Dave Davies covers three key moments that could signify far-reaching effects. For all general election results in PA and NJ, go here.
The Philadelphia Fed's head Patrick Parker took a tour of manufacturing sites to better inform him and federal policymakers on the sector's current state, Jane M. Von Bergen reports. Manufacturing businesses highlighted needs and pain points, including workforce development training, capital, and business acumen.
The Historical Commission denied the nomination to designate historic subway entrances in Philadelphia, Hidden City writes. Starr Herr-Cardillo goes into the detail and meticulous inventory of 59 entrances that preservationists and transit enthusiasts Nic Baker and Anthony Santaniello submitted to the Commission back in 2009.
Change, block by block: Annette John-Hall takes a look into The Times, a Monument Lab installation that has initiated a culture shift on one block in Kensington. Detroit-based artist Tyree Guyton, known as "one of the original social practice artists," emphasizes the significance of the process as part of the final product. For more fresh site-specific works in the Monument Lab process, check out episode 3 of the Streets Dept Podcast with New York City-based artist Marisa Williamson.
Atlas, the city's new online mapping tool, is about to launch, giving the public access to search Philadelphia's residential and vacant properties. The comprehensive database compiles deed information, permits, 311 data, crime statistics, zoning appeals, and RCO affiliation on each property.
November is PlanPhilly's annual membership drive! We are a public media project at WHYY that provides watchdog coverage on planning, design, development, sustainability, and transportation. Our work is made possible thanks to support from readers like you. Please consider making a donation to support public journalism. Plus, a donation of any amount puts you in a drawing for a one-year membership to the Bicycle Coalition of Greater Philadelphia! Yes, it's true!