November 23: Kenney picks a Commerce Director | State troopers oppose speed cameras | Zig-zags and traffic calming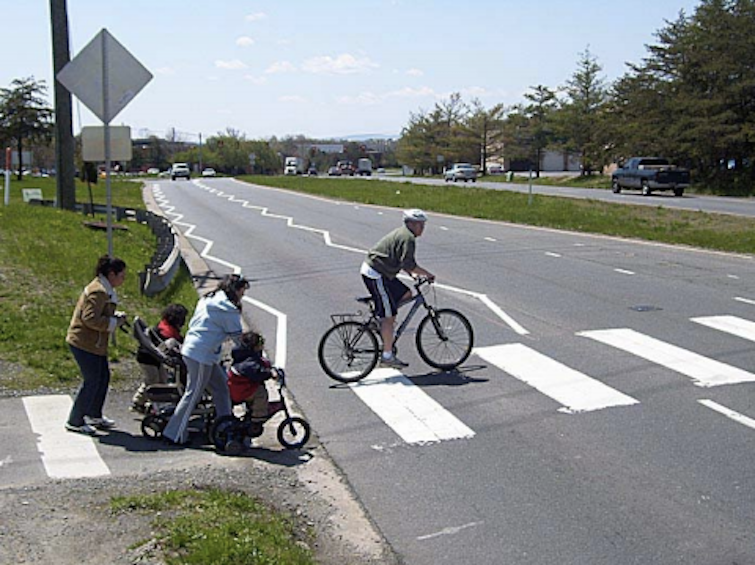 Harold T. Epps, President and CEO of the regional company PRWT Service, will be Jim Kenney's Commerce Director, reports Claudia Vargas. The latest round of top appointments will be announced at a 3pm press conference today.
A project of L& I and the city's Office of Innovation and Technology has produced an app that uses data from several Philadelphia agencies to identify properties and lots that are vacant or could become vacant, reports Juliana Reyes.
A state bill that would legalize the use of speed enforcement cameras in construction work zones is facing strong opposition from the state troopers' union, reports Ed Blazina.
Lauren Leonard, new President of the Queen Village Neighbors Association, reviews the three options OLIN created for a makeover of the Bainbridge Green on Passyunk Post.
Jeff Gammage recounts the history of the nation's oldest road-bridge, the King's Highway Bridge, in Holmesburg and the local efforts to preserve it. "It was built in 1697 at the request of William Penn, who wanted to better connect his mansion in what is now Falls Township with the emerging city of Philadelphia."
The state budget impasse is holding up Pittsburgh Mayor Bill Peduto's "cluster" plan to help the economically disadvantaged Homewood neighborhood, reports Oscar Perry Abello.
Duncan Black thinks it's a problem that so many local elites in media, charities, and large firms live outside of city limits.
Natasha Khan at PublicSource looks at the state-level options for improving crude oil train safety.
The US Senate sent another temporary transportation funding band-aid to Obama, and House transportation committee chair Bill Shuster tells Bobby Atkinson he's determined to make this the last one.
Virginia is using zig-zag road markings to calm traffic, says Angie Schmitt. "VDOT found the zig zag markings slowed average vehicle speeds, increased motorist awareness of pedestrians and cyclists, and increased the likelihood that drivers would yield."
New York Governor Andrew Cuomo vetoed a bi-partisan bill that would have allowed two free transfers per swipe for MTA riders.