New Jersey sues companies over PFAS contamination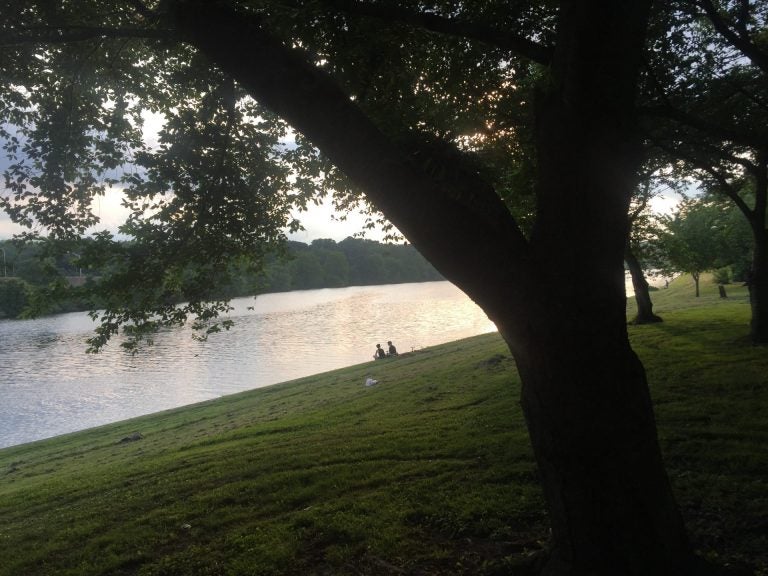 This article originally appeared on StateImpact.
—
New Jersey filed a lawsuit Tuesday against eight manufacturers and sellers of firefighting foam that included forms of Per- and polyfluoroalkyl substances, or PFAS, a class of unregulated toxic chemicals that has polluted soil and water nationwide.
The lawsuit, filed in the state's Superior Court, alleges consumer and environmental fraud.
New Jersey Attorney General Gurbir Grewal says the eight companies knew for decades that PFOA and PFOS used as a main component of firefighting foam would contaminate the environment.
"The corporations we're suing today knew full well the health and environmental risks associated with this foam, and yet they sold it to New Jersey's firefighters anyway," Grewal said. "Their conduct was unconscionable, and we're going to hold these companies accountable."
The complaint says after use in fighting fires or in routine training sessions, foam-laced water runoff polluted streams, rivers, lakes and underground aquifers.
The lawsuit builds on recent actions by the state to have manufacturers such as DuPont and 3M pay for cleanup. In addition to DuPont and 3M, other companies named in the suit are Tyco Fire Products, Chemguard, Buckeye Fire Equipment Company, Kidde-Fenwal, National Foam, and The Chemours Company.
PFAS chemicals were also used in stain-resistant clothing, non-stick cookware, and flame-retardant products. They are known as the "forever chemicals" because they stick around in people and in the environment. Scientists are just beginning to research the impacts to public health. Research has linked exposure to health problems ranging from high cholesterol to certain cancers.
The lawsuit claims product liability, negligence and creating a public nuisance. The claims under the Consumer Fraud Act relate to "deceptive and fraudulent business practices" in advertising and selling their products to local fire departments.
The New Jersey Department of Environmental Protection found that three lakes surrounding Joint Base McGuire-Dix-Lakehurst to have "significant damage" from the chemicals and advised residents not to eat the fish, according to the complaint.
The lawsuit also points to "elevated levels" of PFOS and PFOA in Atlantic City's water reserves. The state expects to find more contamination as it continues to measure the chemicals.
New Jersey has been at the forefront of working to regulate PFAS, citing a lack of action from the federal government.
Several companies defended their roles in the manufacture of fire-fighting foam.
In a statement, 3M says it is committed to protecting the environment.
"3M acted responsibly in connection with its manufacture and sale of AFFF (aqueous film-forming foam) and will vigorously defend its record of environmental stewardship."
A spokesman for Tyco and Chemguard, divisions of Johnson Controls, also said the company acted responsibly.
"We make our foams to exacting military standards, and the U.S. military and civilian firefighters have depended for decades on these foams to extinguish life-threatening fires," wrote Johnson Controls spokesman Fraser Engerman in an email.  "They continue to use them safely and reliably for that purpose today. We will vigorously defend this lawsuit."
A spokesperson for The Chemours Company said it was "puzzled" by the suit.
"Chemours does not manufacture, formulate or sell firefighting foam and does not use PFOS or PFOA in the production of any of its products."
Chemours is a spin-off of Dupont, and currently manufactures another type of PFAS known as GenX.
The other companies named in the lawsuit could not be reached for comment.