N.J. Sen. Menendez says he's 'not going anywhere,' despite calls for resignation following new indictment
Federal prosecutors accuse Menendez of accepting hundreds of thousands of dollars and "a lot of gold" in exchange for using his influence.
From Camden and Cherry Hill to Trenton and the Jersey Shore, what about life in New Jersey do you want WHYY News to cover? Let us know.
New Jersey Sen. Bob Menendez said he is not going anywhere.
Menendez ignored several calls Friday evening from state Democratic leaders to resign, after federal prosecutors accused  him and his wife, Nadine Arslanian Menendez, of accepting bribes in return for the senator's influence. A search of Menedez's home in June 2022 yielded about $500,000 in cash, "a lot of gold," and a Mercedes-Benz, officials said.
"Those who believe in justice believe in innocence until proven guilty," Menendez said. "I intend to continue to fight for the people of New Jersey with the same success I've had for the past five decades."
Democratic leaders in separate statements said Menendez is innocent until proven guilty, but they called on him to step down and focus on his defense.
"The alleged facts are so serious that they compromise the ability of Senator Menendez to effectively represent the people of our state," said Gov. Phil Murphy.
"I believe Senator Menendez must resign from office to pursue his defense and allow our state and our nation to move forward," said state Senate President Nick Scutari.
New Jersey Democratic State Committee Chairman LeRoy Jones Jr. also called for Menendez to step down "in the interest of ensuring that New Jerseyans continue to be granted the federal representation that they deserve, and to make sure that our party is able to keep its focus on the critical upcoming state legislative elections in November."
The New Jersey Republican Party posted a message to President Biden on social media telling him "don't even think about pardoning" Menendez.
"Let due process work, and let the voters of New Jersey have their say in 2024," the message said.
New Jersey Working Families Party interim state director Antoinette Miles praised Democratic party leaders for their stance.
"Senator Menendez is entitled to due process of law, but he is not entitled to a Senate seat," she said.  "It's time for the senator to do the right thing, too. Remaining in office would be a show of hubris and utter disregard for our state."
This is the second time Menendez is facing criminal bribery charges in a decade. Previously, he fought off similar charges related to bribery and fraud.
At a news conference, Damian Williams, U.S. Attorney for the Southern District of New York, said that the couple accepted hundreds of thousands of dollars, in exchange for Bob Menendez to use "his power and influence to protect and to enrich" businessmen Wael Hana, Jose Uribe, and Fred Daibes, and to benefit the Egyptian government.
Menendez has been serving as a senator since 2006. He is up for reelection next year and is facing at least one primary challenge. Christine Serrano Glassner, a Republican with ties to former President Donald Trump, has declared her campaign this week.
Bob Menendez is possibly the first sitting senator in U.S. history to be indicted on two unrelated criminal allegations, according to the Senate Historical Office.
The senator, in a statement, said he "will not be distracted by baseless allegations," and said prosecutors "have misrepresented the normal work of a Congressional office."
"Since this investigation was leaked nearly a year ago, there has been an active smear campaign of anonymous sources and innuendos to create an air of impropriety where none exists," he said. "On top of that, not content with making false claims against me, they have attacked my wife for the longstanding friendships she had before she and I even met."
There are things that senators can and cannot do while providing constituents services, which are on Senator Menendez's website, according to Williams.
The website states Menendez's office cannot compel an agency to act in a constituent's favor or expedite a case, overturn or influence matters involving private businesses, intervene with judicial issues, or provide legal advice or recommend an attorney.
"We allege that behind the scenes, Senator Menendez was doing those things for certain people," Williams said. "The people who were bribing him and his wife."
The indictment alleges Bob Menendez provided sensitive, non-public U.S. government information to Egyptian officials and secretly aided the Egyptian government. Prosecutors are also accusing the senator of pressuring a senior Agriculture Department official to protect a "lucrative monopoly" that the Egyptian government awarded to Hana, which was in turn used to fund certain bribes.
Menendez allegedly also used his influence to try and disrupt a state investigation and prosecution of an associate and a relative of Uribe, and used his influence to disrupt a federal prosecution of Daibes.
"Fortunately, the public officials the senator sought to influence did not bend to the pressure," said Williams. "That's a good thing."
State Democratic and Republican leaders did not return calls seeking comments.
According to a recent Monmouth University Poll, Menendez's job approval has gone down among registered voters in the last year, from 44% to 36%.
"Public opinion of Sen. Menendez has ranged from positive to evenly divided to negative at different points over the past eight years," said poll director Patrick Murray.
Menendez served as the chairman of the Foreign Relations Committee. On Friday afternoon, he stepped down from that role.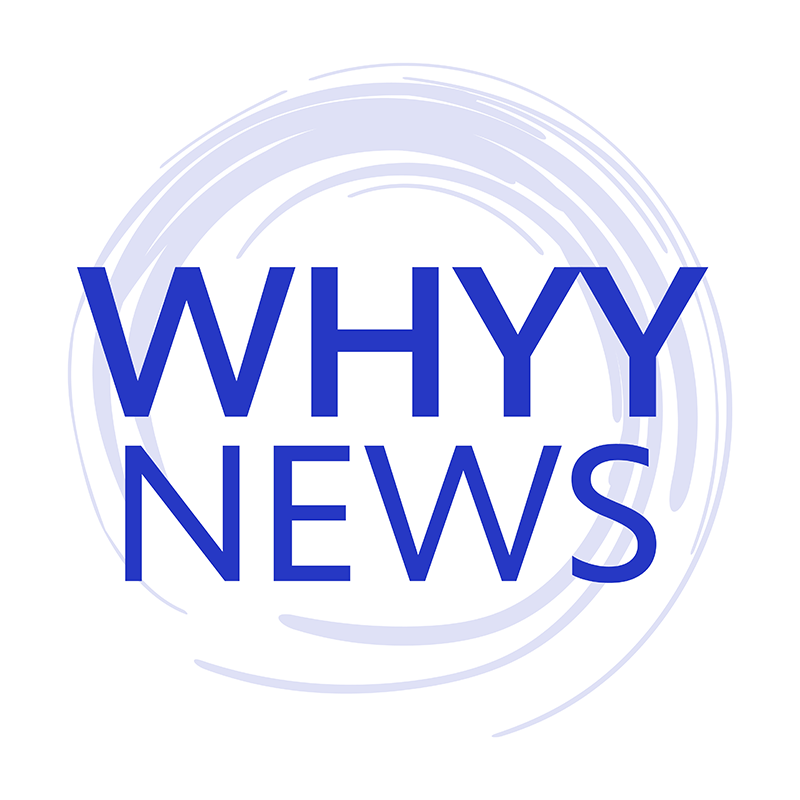 Get daily updates from WHYY News!
WHYY is your source for fact-based, in-depth journalism and information. As a nonprofit organization, we rely on financial support from readers like you. Please give today.