Natural gas blast levels house, injuries multiple people in Stafford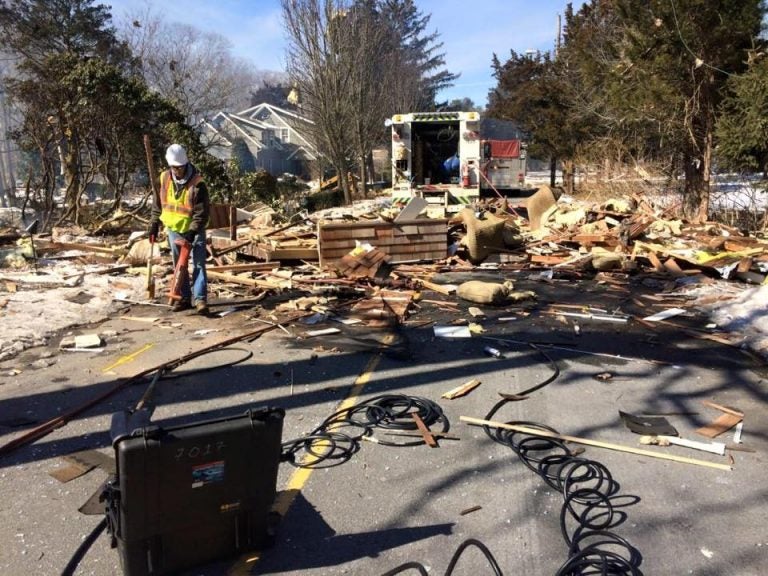 Authorities are on the scene of a natural gas explosion that destroyed a home and injured multiple utility workers in Stafford Tuesday morning.
Stafford Township police had earlier advised residents this morning that there was a gas main break at the intersection of Route 9 and Oak Avenue in the Cedar Run neighborhood.
Mayor John Spodofora tells WCAU-TV in Philadelphia he believes the injured are New Jersey Natural Gas utility workers. They were rushed to the Trauma Unit at AtlantiCare Regional Medical Center. Three other utility workers suffered injuries, according to the report.
The utility workers had arrived at the scene when the blast occurred.
There's no word on their conditions.
No firefighters were injured, according to the Stafford Township Police Department.
About 75 homes in the area were evacuated, and the explosion was felt for up to one mile from the scene, according to WCAU.
Police say nearby schools are far from the blast scene and carrying on normal operations.
The area of Route 9 and Oak Avenue in Stafford is closed as of early this afternoon since the gas leak remains active, according to the Ocean County Sheriff's Office.
—————————————————————
The Associated Press contributed to this report.