N.J. reef naturally produces baby oysters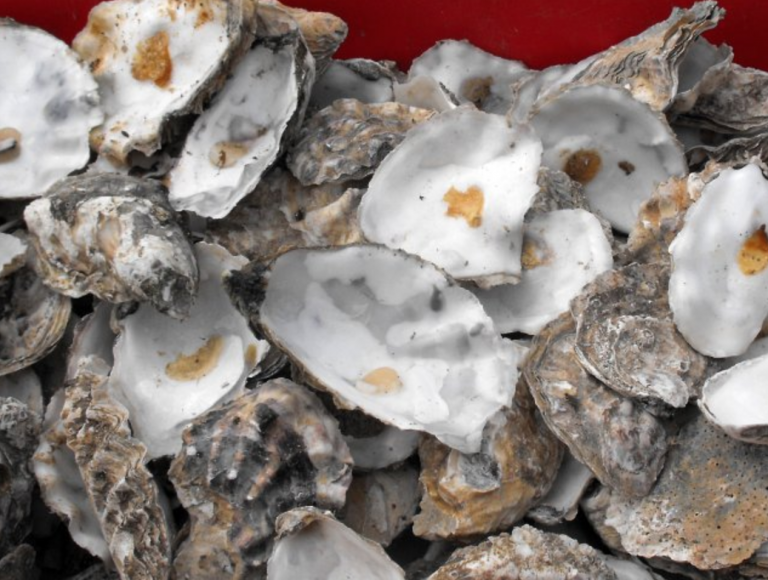 An oyster reef established in New Jersey is naturally producing baby oysters for the first time.
NY/NJ Baykeeper scientists discovered the growth while monitoring its oyster restoration site reef in the Raritan Bay at Naval Weapons Station Earle last week, according to a news release.
The organization and partners installed the 0.9-acre urban living shoreline in Monmouth County — the first of its kind — last year. It consists of an artificial reef with live oysters and concrete structures, known as oyster castles, which provide the necessary hard surface that oysters attach and grow on.
The discovery last week means that the adult oysters on the reef are spawning and the larvae is settling back on the reef, which is the first step in a self-sustaining reef, the organization said.
A single oyster filters 50 gal of water/day. Imagine what a whole reef can do http://t.co/loWEYMazAQ #RestorationWeek pic.twitter.com/zVK8y1WnOJ

— Nature Conservancy (@nature_org) June 2, 2014
NY/NJ Baykeeper representatives say the New York–New Jersey Harbor Estuary was once home to millions of acres of oyster beds that are now functionally extinct due to development, overharvesting, and pollution.
The discovery is an exciting development for NY/NJ Baykeeper.
"From a biological perspective, this initial discovery of spat is fantastic news, signifying the health of our oyster reef and Raritan Bay. With our continued urban shoreline habitat restoration efforts, we expect to see additional recruitment and reproduction," said Meredith Comi, Restoration Program Director, NY/NJ Baykeeper.
The living shoreline is also important for coastal resiliency, said Debbie Mans, the organization's executive director.
"The project will provide important data to determine how a living shoreline can fortify the nearby shoreline, improve water quality, and create aquatic habitat in our urban watershed and, hopefully, replicate this technique elsewhere in the estuary," she said.