N.J. coronavirus recovery: State announces $25 million landlord assistance program
Are you on the front lines of the coronavirus? Help us report on the pandemic.
Updated 4:48 p.m.
New Jersey announced another 384 cases of coronavirus Friday, for a cumulative total of 184,061 cases since the start of the pandemic.
State officials also announced another 12 deaths related to COVID-19. New Jersey has seen 14,007 lab-confirmed fatalities as well as 1,853 probable deaths linked to the virus.
The state's rate of transmission was 1.15, which means that every person who caught the virus was spreading it to more than one other person.
State announces $25 million landlord assistance program
Some New Jersey landlords whose tenants missed rent payments due to the pandemic will soon be eligible for financial help from the state.
Gov. Phil Murphy announced on Friday the new Small Landlord Emergency Grant Program, a $25 million initiative that will provide aid to landlords with three to 10 units in their buildings who collected partial or no rent payments from April to July.
"Many of these smaller buildings aren't just personal investments for their owners, they're also investments in neighborhoods and communities," Murphy said.
The initiative comes one month after state officials opened an emergency rental assistance program for tenants who took a financial hit due to the outbreak.
Officials said the new assistance program for landlords would also help tenants, since it would require landlords who receive financial aid to forgive their tenants' missed rent payments.
Lt. Gov. Sheila Oliver noted that it was critical to help building owners, many of whom are individuals and families also struggling during the public health and economic crises facing the state.
"Our property owners have tax obligations, water and sewage obligations, mortgage payments in some instances, maintenance and upkeep of these properties," Oliver said.
The state is using federal funding received through the CARES Act to pay for the program.
Nearly half of those called by contact tracers don't cooperate
State officials said that 45% of people called by coronavirus contact tracers in New Jersey refuse to disclose information that could help health workers track the spread of the virus.
Health Commissioner Judy Persichilli said that makes it impossible for public health officials to inform others who may have been exposed to the virus.
"That means all those individuals don't know they were exposed to COVID-19 and could be infectious," Persichilli said. "These people could be your family, your loved ones, your friends, your co-workers, who are unknowingly contributing to the spread of this virus in our state."
State officials are again urging residents to cooperate with contact tracers and reassuring the public that their personal information remains private in the process.
Persichilli said that if residents receive a call from a contact tracer that they believe to be a scam, they can hang up and call their local health department to confirm it is legitimate.
NJT's Access Link resumes cash fares
Next week, NJ Transit's paratransit program for people with disabilities will again accept cash fares, which have been suspended due to the pandemic.
Beginning Monday, Aug. 10, riders can pay cash fares on Access Link vehicles. Exact change is required, and Access Link operators will not be able to make change.
Despite the resumption of cash fares on Access Link vehicles, NJ Transit is still encouraging riders to use EZ-Wallet, a contactless electronic payment system.
Access Link is continuing to operate at full service during the coronavirus outbreak, and riders are required to wear face coverings unless exempted by a medical condition.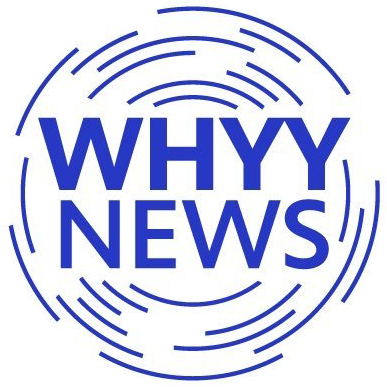 Get daily updates from WHYY News!