Monmouth U. to survey Sandy's effects on N.J. families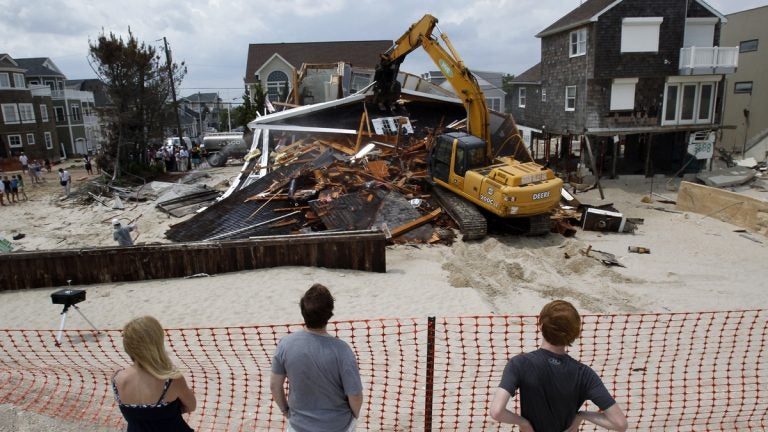 You don't have to go far at the Jersey Shore to see the lasting effects of Superstorm Sandy, from still-damaged houses to empty lots where homes were destroyed. Other lingering effects — jobs lost, lives disrupted, post-traumatic stress — are more difficult to see.
Now, as the Oct. 29 anniversary of the Shore's most devastating weather event approaches, the Monmouth University Polling Institute is trying to quantify the storm's ongoing effects. The Sandy Recovery Survey means to track ongoing issues among those who continue to be impacted by the storm.
According a release sent Friday, the survey seeks to determine whether impacted residents have access to the information and resources they need to recover.
As NewsWorks has reported, many people whose homes were damaged or lost have had trouble receiving insurance payments, and others say they aren't always aware of what aid is available to to them. One nonprofit in the state, the Fair Share Housing Center, is suing New Jersey for access to information about how eligibility for federal grant programs is determined.
The Monmouth Sandy Survey will focus on families who were displaced from their homes for a month or longer, but all residents who were significantly impacted by the storm can participate. The survey takes about 15 minutes to complete and can be found at www.monmouthpoll.org/sandy .
Initial findings from the survey will be released to coincide with the Oct. 29 one-year anniversary of the storm, but the Monmouth Polling Institute will continue to track issues in coming months. The survey effort is funded through a grant from the New Jersey Recovery Fund, through the Community Foundation of New Jersey.