Mind your butts! Enhanced fire danger today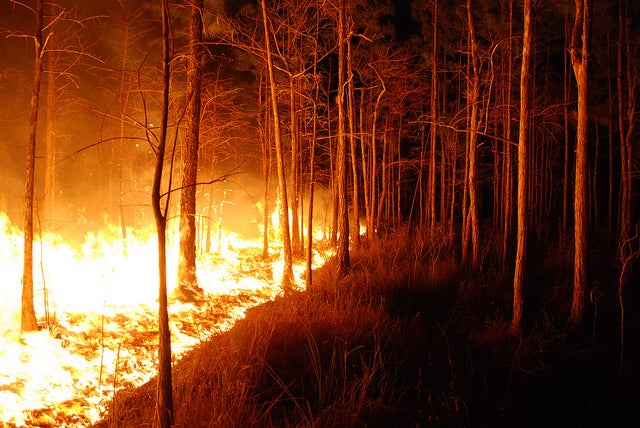 The National Weather Service has issued a bulletin advising of enhanced fire danger today throughout the southern half of New Jersey.
The area of concern includes the entire Jersey Shore and the Pine Barrens.
The bulletin:
GUSTY NORTHWEST WINDS TO 30 MPH COMBINED WITH HUMIDITY LOWERING TO NEAR 20 PERCENT THIS AFTERNOON ACROSS SOUTHERN AND CENTRAL NEW JERSEY CAN LEAD TO A MORE RAPID RATE OF SPREAD OF ANY FINE FUEL FIRES THAT MAY DEVELOP.
The National Weather Service requests "extra care to maintain outdoor fire safety today."
As Smokey Bear says, "Only you can prevent wildfires." Here are some tips from him.