May 11: Roosevelt Blvd plans coming | No neighborhood budget forums | Boot and Saddle sign restoration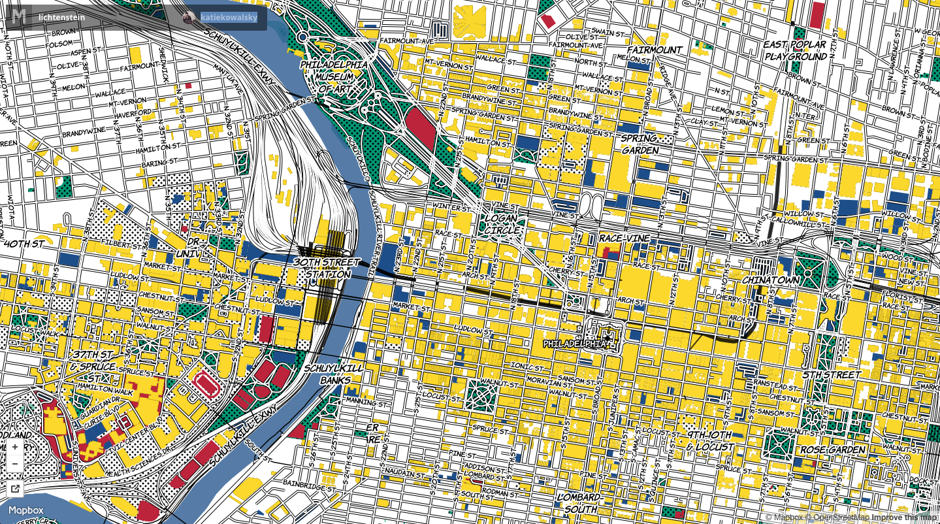 Philadelphia would have to pony up half the funding for a Roosevelt Boulevard subway line. That's probably not happening, but a comprehensive planning study due out soon looks like it will have some good cheaper ideas for improving mobility and safety.
Happy to be Sneckdown Guy if it helps boost the signal, just as long as people understand that organizations like PARC and University City District were doing this well before I came along and drew lines on the sneckdowns.
City Council isn't holding any neighborhood budget forums this election year.
You have to see Katie Kowalsky's pop-art maps of world cities, including Philadelphia.
A 26-year-old filmmaker Vijay Mohan was killed by a driver biking home from the movies on Friday.
Aaron Renn looks at the fairweather libertarianism of left urbanists.
GroJLart recounts the history of North Broad's Studebaker building.
Philly neon sign guru Len Davidson is restoring the Boot and Saddle sign on South Broad.