March 16: Rail Park construction this summer | Kenney gets teachers' nod | All-door bus boarding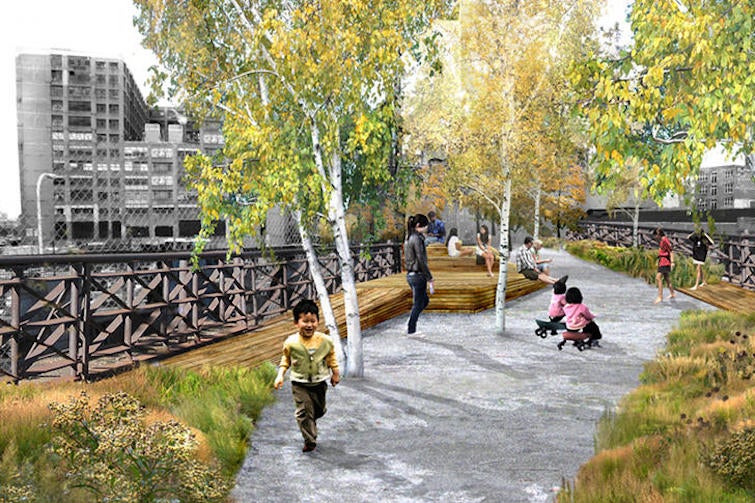 The William Penn and Knight Foundations will fund $11 million worth of shovel-ready public space improvements in Philly, allowing construction on the Rail Park to begin this summer. Check back for an update following the announcement today.
The Philadelphia Federation of Teachers endorsed Jim Kenney for Mayor. What that means in terms of deliverable votes isn't clear, but it's a nice feather in Kenney's cap in a year when everyone seems to think education is the top issue.
There are seven bills in the PA state legislature seeking to amend the landmark open records law.
"Frequency is freedom" says transportation consultant Jarrett Walker, and his dictum that more frequent service results in higher ridership is playing out in Pittsburgh as the Port Authority has been adding back trips to routes that saw service cuts in 2011.
Study after study shows replacing parking lanes with bike lanes is either neutral or helpful for business.
San Francisco's experiment with all-door bus boarding (what it sounds like) has been a huge success.
I'm on an election panel at People's Emergency Center on Wednesday, April 8th with Juliana Reyes, Loree Jones, and Chris Krewson.