March 10: Greg Heller to PRA | ACLU pans RCO regs | Frankford Ave streetscaping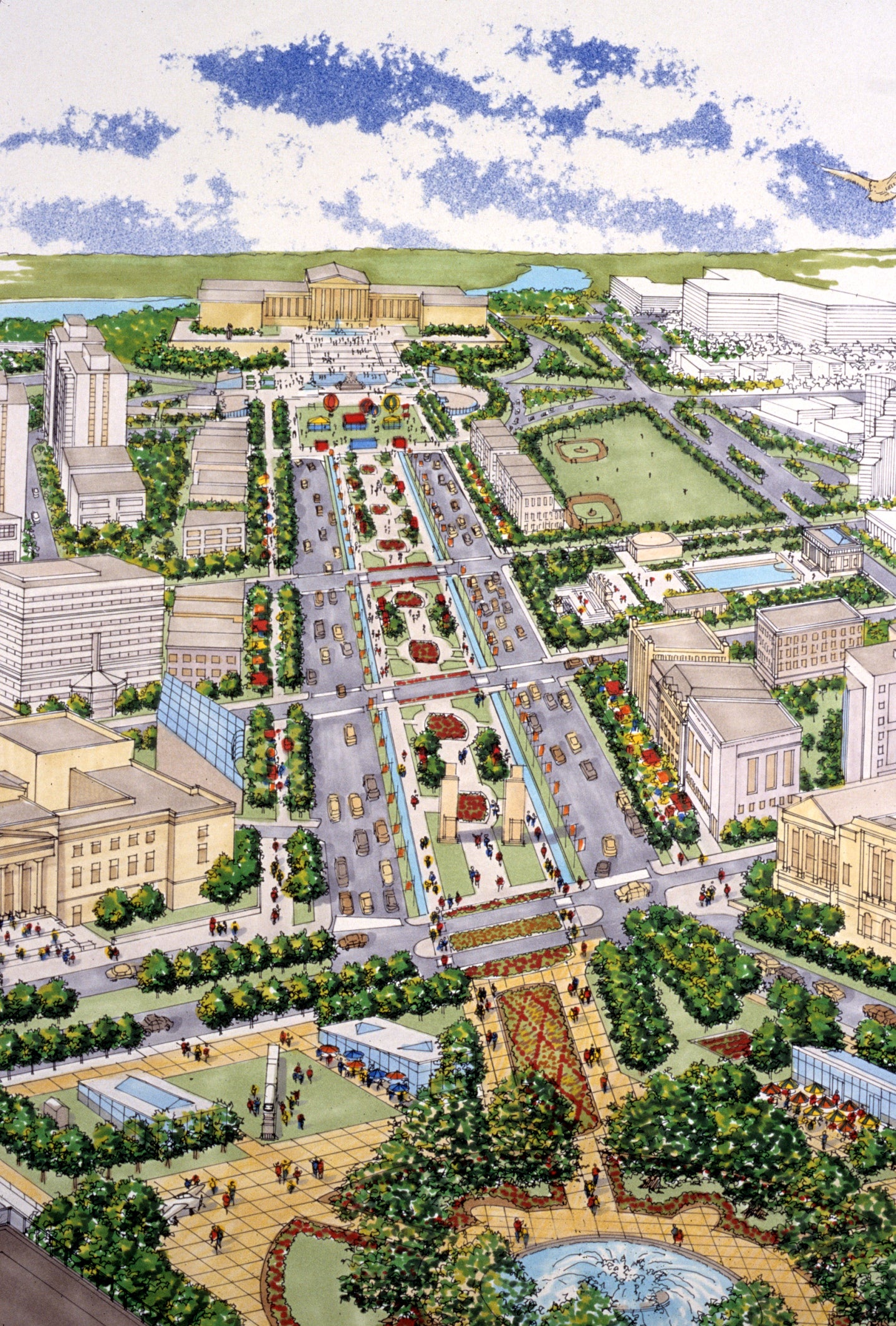 Gregory Heller will be the new Executive Director of the Philadelphia Redevelopment Authority, reports Tricia Nadolny. Heller is currently the CEO of Baltimore-based nonprofit development corporation American Communities Trust, is the author of "Ed Bacon: Planning, Politics, and the Building of Modern Philadelphia," and even blogged for PlanPhilly at one point. Here are still more Heller articles from the Broad Street Review, including the proposal to turn Logan Circle back into a Square. He is married to Diana Lind, former editor of Next City, and current managing director of the Penn Fels Policy Research Initiative.
Brookings fleshes out a plan to save transit agencies money by contracting with taxis and ride-hailing companies to provide some paratransit services for disabled people. "If the average DR trip provided by a TNC costs $13 on average, this would generate marginal savings of $10 per ride for transit agencies. If the cost was closer to $18 per ride, that's still a net reduction of $5 per ride. Multiplying those savings against the 223 million trips per year, transit agencies would free up $1.1 to $2.2 billion in their operational budgets." In Philly, disability advocates right now are fighting ride-hailing companies.
The Frankford Gazette has an update on Frankford CDCs streetscaping initiatives for the area around Margaret-Orthodox on Frankford Avenue. "This conceptual design will explore and address issues of safety, litter and trash, lighting, greening, and stormwater management in the immediate area, while keeping an eye toward repicability along Frankford Avenue." The replicability point is interesting because residents to the south in Fishtown have also recently been in conversation with PennDOT and Council offices about calming traffic on the Avenue.
A federal judge allowed Philadelphia taxi companies' unfair competition lawsuit against Uber to proceed, reports Linda Lloyd.
The ACLU is raising an eyebrow at Councillman Kenyatta Johnson's proposal for the Planning Commission to create a code of conduct for Registered Community Organizations, writes Tricia Nadolny. Our Jared Brey first reported on the proposal last Friday.
OCF Realty wonders if the billboard on top of Perch Pub is the reason why the short corner building isn't a part of Pearl's new building on Broad and Locust.
The Front Street building housing popular indie music venue Kung Fu Necktie is for sale.
WHYY is your source for fact-based, in-depth journalism and information. As a nonprofit organization, we rely on financial support from readers like you. Please give today.