NCC's Jeffrey Rosen on McCain receiving the Liberty Medal award
Listen
6:03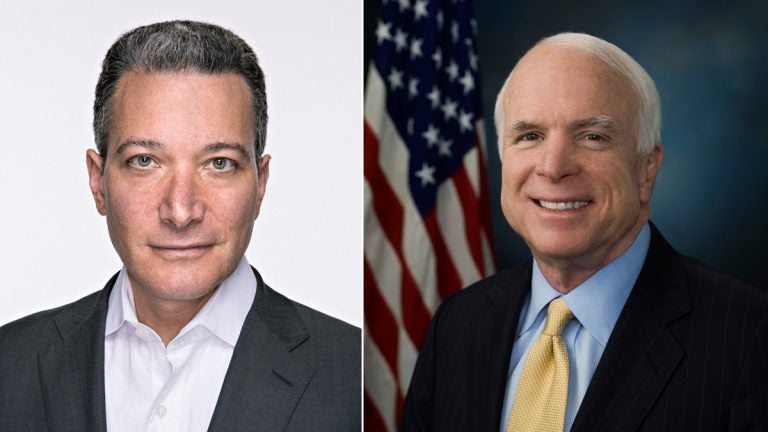 Tonight at the National Constitution Center in Philadelphia, the 2017 Liberty Medal will be given to U.S. Sen. John McCain for a lifetime of sacrifice and service to our country.
McCain, who ran for president twice, has been in Congress for two decades. He was shot down as a Navy pilot and became a prisoner of war during the Vietnam War. He's known as a man of strong convictions who, though a Conservative, has aligned himself with centrist Republicans, independents and Democrats.
Former Vice President Joe Biden, a Democrat and chairman of the board at the National Constitution Center, will give out the medal.
Biden and McCain have shared many things – senior status in the Senate, presidential bids, the ability to bridge political divides and the cancer experience. McCain is being treated for brain cancer. Biden's son Beau died of the disease in 2015.
Jeffrey Rosen is president and CEO of the National Constitution Center. We spoke with him recently about a unique era in the Senate that McCain and Biden shared — and about what makes McCain a Liberty Medal Award recipient.
Listen to the conversation above.