Looking toward Philly's primary races — where most contests are decided
Listen
5:06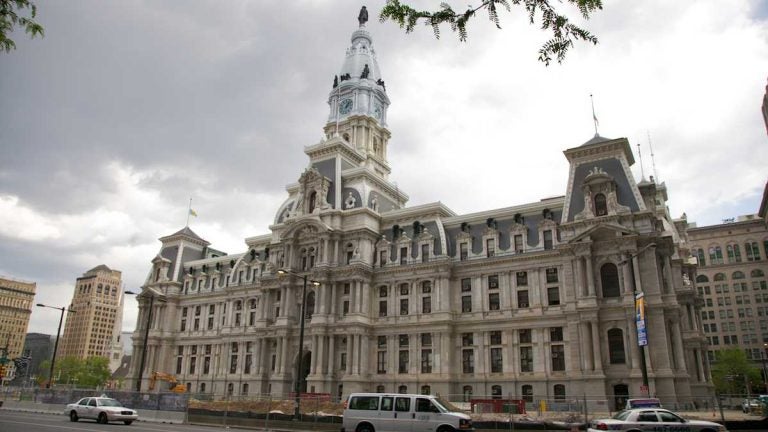 With less than five months to go before Philadelphia's primary election, Mayor Jim Kenney will be seeking a second term. All 17 City Council seats also will be on the ballot, along with the sheriff's office and the city commissioners who run elections. Joining us for a look at what's ahead is WHYY senior reporter Dave Davies.
Dave, is Mayor Kenney in for a battle this time or a cakewalk?
Well, he certainly has history on his side. Not since the current city charter was adopted more than 70 years ago has an incumbent mayor lost a re-election battle. It's been close a couple of times, but we haven't had a competitive re-election battle in 20 years. That said, you know politics are kind of weird these days, and some elections have gone in surprising directions, so you can't always assume old rules apply, I suppose. I will say if there's a challenge the mayor has to worry about it will come in the Democratic primary in May and not in the general election. There just aren't enough Republicans in Philadelphia any more to think they can seriously contend for the mayor's office.
All right, so looking at that primary we have one candidate throwing his hat in  ﹘ it's former City Controller Alan Butkovitz. What do we know about him, and how might he conduct his race?
Well, he served three terms as a city controller, so ﹘ as a citywide elected official  ﹘ you have to take him seriously. I attended his announcement a month ago. He presented a long list of grievances against Mayor Kenney: property assessments, crime rates, stop and frisk in the African-American community, underperforming schools and, of course, the soda tax, which is going to be an issue. It was striking to me that for someone who's been an elected official and Democratic ward leader in the city as long as Butkovitz that there were no elected officials or union leaders or prominent political folks at his announcement. And he also doesn't have much of a campaign fund, so he has an uphill climb. But he thinks there's a huge reservoir of resentment at Kenney that he can tap to fuel this campaign.
Let's talk about potential mayoral candidates in the wings. Anybody?
Well, state Sen. Anthony Hardy Williams who lost to Kenney four years ago has told me and other reporters he's thinking about another go at it. Last time, he got millions in help from a super PAC  ﹘ three rich guys from the suburbs who favored charter schools and vouchers. That didn't get him very far. He also has been critical of the soda tax. So maybe he thinks they'll come in with some money, but we don't know for sure yet if he's going to jump in. And it's getting late for him.
Let's look at the soda tax, also called the sugary drinks tax, for a moment. It could be working for Kenney, it could be working against Kenney. It could be working for Alan Butkovitz in terms of him being against it.
It's interesting that the tax in some respects is both an asset to the mayor and a liability. It's a penny and a half-per-ounce levy on sweetened beverages used to rebuild parks and fund pre-K, all good things, even though the benefits were delayed, in part, by a court challenge. But you know it's also been heavily criticized by the soda industry and by grocery stores. A ShopRite in West Philadelphia will be closing, the owner announced, because of the soda tax. The American beverage industry has put a lot of money into these fights around the country, and they put a lot of money into Philadelphia, and they may do more in this election.
Well, tell us a little bit more about that. How can the soda coalition put money into a mayor's race?
Well, this is interesting. We have limits on campaign donations in Philadelphia … [donors] can only put a big investment through a super PAC. These committees are the result of the Citizens United ruling and allowed to get huge checks and spend unlimited sums as long as they don't coordinate with candidates they are supporting. They have formed super PACs in some other places in the country. And there are rumblings that that might happen here. My guess is they're going to be very pragmatic. They will not support a mayoral candidate unless they really think they could win. The other thing to look at is City Council — remember it was City Council that enacted this tax. City Council can repeal it. And in Chicago, when the beverage industry weighed in there, the county commission after a year reversed a soda tax law. So I would look at that, as well.
How about City Council, with progressives running more and more. Where do we stand with looking at some fresh faces?
Well, there will be a lot of people running for, particularly, City Council at-large seats. Too many for me to list. One of the interesting phenomena this election will be this surge in younger progressive voters, which we've seen in the last two years. They came out in big numbers in 2017 and elected a progressive district attorney and a new city controller. They came out in big numbers in the congressional elections, and — if they show up in force in this election — it will have an impact. One of the most interesting things about the last mayoral election to me, Jennifer, was that only 30 percent of registered Democrats showed up to vote. And that means, if you can mobilize a constituency, you can have an impact.