Locke in West Philly becomes city's 12th community school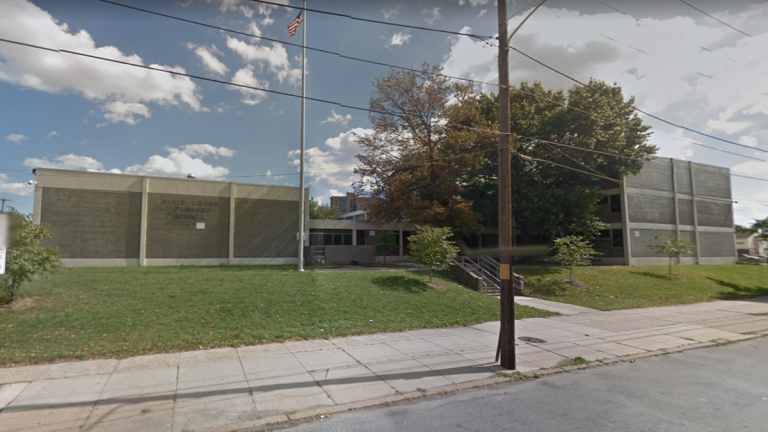 Alain Locke School in West Philadelphia was named the city's twelfth community school Wednesday, moving Mayor Jim Kenney's administration closer to its goal of having 25 community schools by the end of his four-year term.
The announcement came at an odd time — one day after the school year started and two months after the administration selected two other community schools — because Locke's community school efforts will be funded by the federal Promise Zone initiative, not the city's new sweetened beverage tax.
The money will flow from the federal government to Drexel University, a Promise Zone partner which received a government grant last year. In turn, Drexel will pay the city to hire a community school coordinator at Locke, which serves students from Kindergarten through eighth grade.
"We are glad that the Promise Neighborhood will feature a community school beginning this year," said Susan Gobreski, director of community schools for the Mayor's Office of Education. "The city is a supportive partner on the Promise Neighborhood grant and we are excited to work with Drexel to bring more solutions and opportunities to Locke and the surrounding neighborhood using the community schools model."
That model places extra emphasis on the non-academic challenges poor students face and encourages schools to form partnerships that might mitigate those challenges.
Locke, like many of its fellow community schools, has challenges aplenty.
Located west of Powelton Village, Locke has one of the city's largest populations of homeless students, according to school district records. Nearly nine and ten students are economically disadvantaged and the school placed 132 out of 138 K-8 schools on the district's School Progress Report. Just nine percent of students tested on grade level in reading, and five percent tested on grade level in math.
"We want parents and neighbors to see Locke as a hub that can address their social, emotional, academic, and health care needs. A community schools approach will expand what we have to offer to the community and complement our efforts to improve students' reading and math levels and prepare them for success," said principal Katherine Carter.
Locke joins Samuel Gompers School and George Washington High School in the 2017-18 cohort of community schools. The initiative expanded slower than expected this year because, city officials say, they're still waiting on the outcome of a legal challenge to the beverage tax. Though the city prevailed in Common Pleas and Commonwealth Court, tax supporters and opponents are waiting to see if the state Supreme Court will take up the issue.
WHYY is your source for fact-based, in-depth journalism and information. As a nonprofit organization, we rely on financial support from readers like you. Please give today.