What we know so far about the mass shooting in Maine
Here's what we know about the suspect, where the shooting happened, and the aftermath.
Authorities say a U.S. Army reservist fatally shot 18 people at a bowling alley and restaurant in Lewiston, Maine, on Wednesday night. A massive search for 40-year-old Robert Card of Bowdoin was ongoing Friday. The shooting in the state's second-largest city is the 36th mass killing in the United States this year, according to a database maintained by The Associated Press and USA Today in partnership with Northeastern University. The database includes every mass killing since 2006 from all weapons in which four or more people, excluding the offender, were killed within a 24-hour time frame.
Here's what we know about the suspect, where the shooting happened and the aftermath:
Who is the suspect?
A murder warrant is out for the arrest of 40-year-old Robert Card of Bowdoin, Maine, in the attack in Lewiston that left 18 people dead and 13 people injured.
Maine State Police say Card is wanted on eight counts of murder. Ten victims remain unidentified. As more victims are identified, the counts against Card will probably grow to 18, Maine State Police Col. William Ross said.
Card, still at large, was considered armed and dangerous, police said. Nearly two days after the shooting, police have given no indication that they have any leads about Card's whereabouts.
Two law enforcement officials told The Associated Press that investigators found a note at a home associated with Card on Thursday that was addressed to his son. The officials described it as a suicide note, but said it didn't provide any specific motive for the shooting. Card's cellphone was also found in the home and a gun was found in the white Subaru that Card abandoned, the officials said. Federal agents were testing the gun to determine if it was used in the shooting and conducting a trace to determine when and where the gun was obtained, the officials said. They were not authorized to publicly discuss details of the investigation and spoke to the AP on the condition of anonymity.
Card's relatives told federal investigators that he recently discussed hearing voices and became more focused on the bowling alley and bar, officials said. When he was hospitalized in July in New York, Card had told military officials he had been hearing voices and said he wanted to harm other soldiers, the officials said.
A U.S. official told The Associated Press that Card was an Army reservist who had been taken by police for an evaluation after military officials became concerned that he was acting erratically in mid-July.
The official said commanders in the Army Reserve's 3rd Battalion, 304th Infantry Regiment became concerned about Card's behavior while the unit was training at the U.S. Military Academy at West Point in New York.
The official said military commanders became concerned about Card's safety and asked for the police to be called. The official was not authorized to publicly discuss information about the incident and spoke to The Associated Press on condition of anonymity.
Where did the shooting take place?
Lewiston Police said the shooting took place on Wednesday evening at Schemengees Bar and Grille and at Just-In-Time Recreation, a bowling alley about 4 miles (6.4 kilometers) away. A number of parents and children were at Just-In-Time as part of a children's bowling league.
The bowling alley is about 2 miles (3.2 kilometers) north of the Bates College campus, on the outskirts of downtown, and offers traditional tenpin bowling and candlepin, a variant found in New England.
Lewiston is the second-largest city in Maine with a population of 37,000.
Maine has a longstanding culture of gun ownership tied to traditions of hunting and sport shooting. The state doesn't require permits to carry guns.
The death toll from Wednesday's shooting was staggering for a state that in 2022 had 29 homicides the entire year. The attack was the worst mass killing in state history.
What is the aftermath?
Authorities haven't released the names of the 18 people killed, but family members have confirmed their deaths.
Authorities launched a massive search for Card on land and water. The Coast Guard sent out a patrol boat Thursday morning along the Kennebec River but after hours of searching, they found nothing out of the ordinary, according to Chief Petty Officer Ryan Smith.
Investigators said Friday that they have received more than 500 tips from the public.
People can expect to see investigators at the two shooting scenes in coming days as they process "every square inch of these facilities," according to Maine Department of Public Safety Commissioner Michael Sauschuck. Divers and other investigators will be searching Friday at the Androscoggin River, near where Card's car was found.
The Canada Border Services Agency issued an "armed and dangerous" alert to its officers stationed along the Canada-U.S. border, warning them to be on the lookout for Card.
Maine public safety authorities issued an alert on Thursday afternoon extending a shelter-in- place order for Androscoggin County and Northern Sagadahoc County. Maine Emergency Management Agency called on residents to make sure homes and vehicles were secured. Sauschuck said police were evaluating whether shelter-in-place orders for several communities need to be changed Friday.
Maine's largest city, Portland, closed its public buildings. Some Portland restaurants and bars closed their doors, bringing an unusual early evening quiet to the typically bustling downtown of the state's largest city.
Schools in Lewiston and Portland and elsewhere in the region remain closed Friday.
On Thursday afternoon, law enforcement officers were at a home owned by Card's relatives in Bowdoin, Maine, with search warrants, calling for anyone there, including Card, to surrender, Maine State Police spokesperson Shannon Moss said. But hours later, after repeated announcements and a search, authorities moved off. It was still unclear whether Card had ever been at the location, state police said.
Central Maine Healthcare said Thursday it was closing all physician offices in Lewiston and six surrounding communities for the day. All elective surgery was canceled at Central Maine Medical Center.
President Biden has ordered all U.S. flags to be flown at half-staff until sunset on Monday.
___
Associated Press writer Michael Balsamo contributed to this report from New York and Associated Press writer Lolita Baldor contributed from Washington.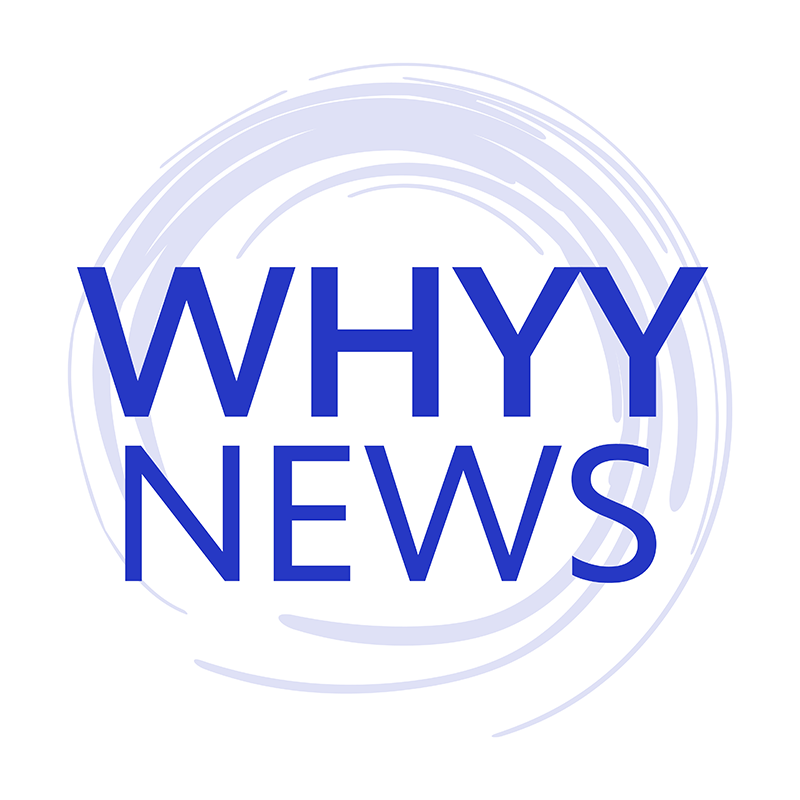 Get daily updates from WHYY News!
WHYY is your source for fact-based, in-depth journalism and information. As a nonprofit organization, we rely on financial support from readers like you. Please give today.